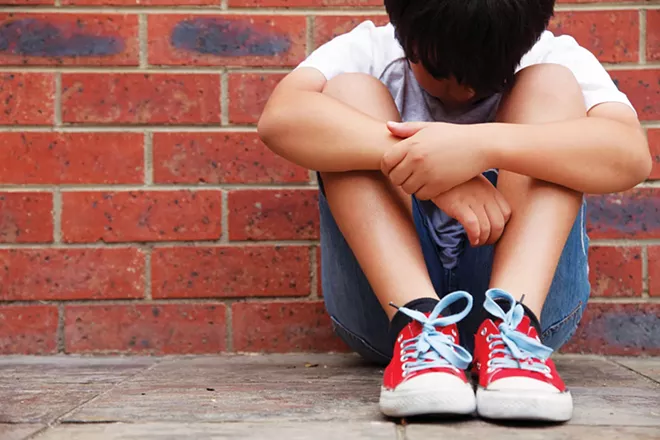 Building more emergency shelters and funding more foster homes seems on the surface to be a logical way to start improving a troubled child welfare system in Illinois.
The Illinois Department of Children and Family Services (DCFS) has been beset by images of children sleeping in department offices because they have nowhere else to go, reports of children spending too much time in restrictive psychiatric facilities, and a lack of sufficient foster parents to accommodate children who have been removed from their families.
The department has issued three calls for proposals asking providers to submit plans for building emergency shelter capacity, emergency foster homes and programming for youth with Autism Spectrum Disorder. The proposals address the apparent shortage of housing and services for many of the state's most vulnerable youth.
But a group that has been at odds with DCFS for decades about how the department cares for those caught up in the child welfare system has blasted the proposals as the wrong thing at the wrong time.
"This is precisely the sort of ill-considered, misdirected, counterproductive, fiscally irresponsible, and panic-driven activity that Plaintiffs have been working to prevent" during ongoing litigation, reads a recent post on the American Civil Liberties Union (ACLU) website.
"It is troubling that the department is actively encouraging providers to develop more shelter beds and emergency foster homes to serve the 'one percent of youth' DCFS acknowledges it currently struggles to place – those who are stuck in psychiatric hospitals beyond medical necessity, those stranded in emergency rooms due to lack of psychiatric hospital capacity and those who have lost their placement due to extreme behaviors."
"Every expert has told the department that these youth do not belong in shelters, and DCFS knows from its own failed experience that these youth are not accepted by emergency foster homes because they lack the supports to address these youths' severe, immediate needs," the post concludes.
So if more emergency services aren't the answer, how do you fix the Illinois child welfare system?
"We should use child removal as a last resort"
The Illinois Collaboration on Youth, a private organization that supports the safety and success of Illinois' children, feels that the best way to serve at-risk children isn't to provide more emergency care. They say the state should keep more situations from becoming emergencies.
"Think of DCFS as like an emergency room," CEO Andrea Durbin said. "When primary health care systems aren't working, then people go to the emergency room for things that aren't emergencies or didn't have to become emergencies. DCFS is not separated from the human services system, it's a part of it, but it's the last resort."
Durbin said the solution involves a more robust human services system that focuses on child and family well-being so that people have housing and they get their mental health, addiction and traumas treated.
"They are able to have jobs that support their families, they have access to child care and early childhood education," Durbin said. "When those systems are working well, there are fewer kids in care."
Durbin said that any reform process must aim to reduce the number of families that need DCFS services, and that any discussion about funding additional social service supports must take into account the trauma that foster care causes to families. She said an alarming trend has developed in that Illinois currently has a higher number of kids going into foster care than any of the other 10 most populous states.
"The analogy is like chemotherapy. Everybody knows chemotherapy uses a very toxic, potent drug and you are only going to use a treatment like that if nothing else works," Durbin said. "Are we too often relying on a treatment, in this case child separation from their parents, because we don't have anything else available or because it's the only solution that will work?
"When things are really, really bad, people end up in foster care. It's not a good outcome, it's a bad outcome," Durbin said. "We should use child removal as a last resort, not a first resort."
Durbin said the Pritzker administration has taken one positive step, investing more resources to help provide rate increases for the state-reimbursed community-based providers that serve approximately 85 percent of the children in the child welfare system. She said those providers had only seen two very small rate increases in almost 20 years.
William McCaffrey, DCFS director of communications, said the agency has seen other system improvements recently.
"The Department of Children and Family Services is continually working to improve the child welfare system in Illinois and has made significant, measurable progress in the past three years," McCaffrey said. "We recognize that we still have more to do as we build a system in which all of Illinois can be proud, and are thankful for the support of the governor and the General Assembly for providing increases in our annual budget to help hire more employees, increase support for our private partners and address some of the longstanding challenges the department is facing.
"We will continue to collaborate with our stakeholders and advocates to make the changes necessary to ensure we protect vulnerable children and help strengthen families in crisis," McCaffrey said.
"That child will always want to go back to their family"
Much of the recent collaboration regarding Illinois' child welfare system has been in court, as the ACLU and DCFS work through numerous consent decrees resulting from ACLU lawsuits over the way the department handles the children in its care.
Heidi Dalenberg, the ACLU's managing legal director, remains involved in a DCFS consent decree that stems from a 30-year-old lawsuit. She said a different focus is needed to fix the system, as the goal should be to keep families together whenever possible.
"You must understand that when you're removing children from the custody of their parents, that child will always want to go back to their family," Dalenberg said. "The place where these kids do best is when we have them in foster care with their own relatives.
"The thinking sometimes goes, why would I put a kid with the grandmother when the mother that the grandmother raised didn't take proper care of her children?" Dalenberg said. "The grandmother might be an absolutely phenomenal person to take care of her grandchildren while her daughter or son is dealing with a drug use problem or a mental health issue."
Dalenberg said that the child welfare system has changed over the years and it's time that DCFS started to shift some of its priorities.
"I don't think they ever imagined that we would be where we are today where 70 percent of the kids in foster care are living with relatives. And yet when you hear them talking about doing placement drives, what are they doing?" Dalenberg said. "They are going to churches and community events and they are recruiting foster parents from those venues. That's all a worthwhile thing to do, but that's not where the vast majority of the kids they are going to have to place are going to land.
"You need to sit down, take a deep breath, do some planning, really think about what you want to build," Dalenberg said. "And lose this mentality of 'I have to work with what I have.'"
"Litigation doesn't turn hard problems into easy ones"
What DCFS has now is a lot of court oversight into its operations, with the most significant and still active case more than 30 years old.
The ACLU filed a class action federal lawsuit in 1988 against DCFS on behalf of a client known by the initials of B.H. The lawsuit alleged that the DCFS system was poorly funded and administered and that scores of children and families were being hurt as a result.
In 1991, what has become known as the B.H. Consent Decree was accepted by the U.S. District Court. It requires DCFS to meet a standard of care that protects children in its custody from harm. The consent decree also mandates that DCFS provide adequate health care for those children, including mental health care, and has several other provisions related to the safety and well-being of children and families involved in the DCFS system.
A consent decree is an action plan the state makes with litigants to resolve lawsuits involving civil rights or federal law violations. A judge appoints an expert monitor, and through that monitor the judge oversees progress on the plan. The judge can require the state to abide by the terms of the plan or hold the state in contempt if it doesn't. The consent decree ends when the judge is satisfied the state has met the terms of the plan.
It's been 31 years and there is no end in sight for the B.H. Consent Decree.
"Litigation doesn't turn hard problems into easy ones, particularly if you're battling with incompetent or corrupt leadership, and we've had both," said ACLU attorney Ben Wolf, who was involved in the B.H. case from the time it was filed until his retirement last year. "Despite our interventions and some very good efforts by independent experts, the system has continued to decline, and that pattern continues today."
Wolf said consent decrees such as B.H. are necessary to force state government to do its constitutionally obligated duty, which is to provide adequate resources and services that protect children and families who are involved in the DCFS system. Wolf's fellow attorney, the ACLU's Dalenberg, thinks that "it is absolutely possible for DCFS to get it right."
"You either use the consent decree as a tool for the benefit of the people you are supposed to be serving, or you view it as a hindrance that makes it more difficult to do whatever you please with your agency," Dalenberg said.
Several times through the years, particularly during state budget cuts, the B.H. Consent Decree was the only thing that stood between families and disaster.
"If the consent decree hadn't been in place we would have been in a terrible spot," said Durbin of the Illinois Collaboration on Youth. "In general, consent decrees are an imperfect solution, they are kind of a blunt instrument, and shouldn't be the only way that reform occurs."
"Not the best policy-making strategy"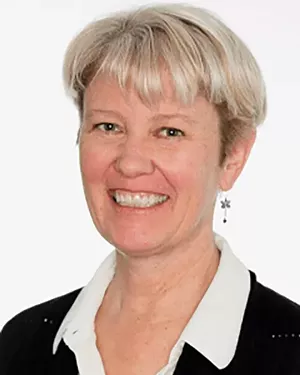 Running a state agency by consent decree is not an ideal method, according to a veteran government expert.
"Consent decrees do keep the checks coming, but it's not the best policy-making strategy," said Kent Redfield, professor emeritus of political science at University of Illinois Springfield. "If you've been doing this for 30 years you have to ask, why are we operating this way? Is this the only way we can move things along?"
Redfield said the state's outdated revenue system, coupled with ever-increasing numbers of mandates, means that Illinois is constantly staggering from one fiscal crisis to the next, and it often takes a tragedy to focus attention on critical services that need funding.
"If we are just putting out fires then you can't think about a holistic approach. Instead, you've got a lot of headlines-driving policy," Redfield said. "Do you have the money for more frontline case workers when you are also trying to fully fund education and deal with pension debt and all of the other things that are on state government's plate?"
The ACLU's Dalenberg said the B.H. Consent Decree had to be used during the Pat Quinn administration to force adequate DCFS funding in the face of proposed 50 percent across-the-board agency budget cuts.
"In that instance we had to go to court and argue that we couldn't even feed and clothe the children that were in DCFS care for the amount of money that was being set aside for the agency," Dalenberg said.
"Deserved to be litigated"
Shortly after the B.H. Consent Decree was signed, child welfare advocates had hope. Governor Jim Edgar moved Jess McDonald from his post as director of the Department of Mental Health and Developmental Disabilities to head DCFS, a position that McDonald held from 1994 to 2003. McDonald brought with him a realization that the child welfare system needed to change.
"The conditions that DCFS created for children and families deserved to be litigated," McDonald said. "The pressure isn't so much that you're being sued, the pressure is, how do I solve the problems that caused the lawsuits?"
McDonald committed to working with the ACLU and other interested parties through the B.H. Consent Decree to reform the system.
"You cannot take a child from a family because of neglect and then neglect the child again in the public system. The litigation was always about that," McDonald said. "The system had created more harmful conditions for these kids."
McDonald found the ACLU to be "incredibly good partners" in reforming the child welfare system.
"People inside state systems curse the ACLU, but they hold our feet to the fire," McDonald said. "They keep us accountable and they try to make sure the change is transparent."
The ACLU attorneys grew to appreciate McDonald's commitment to reform.
"McDonald understood how to negotiate with us in a very tough way," the ACLU's Dalenberg said. "But he also understood how to leverage the demands of the decrees to bring his agency into closer compliance with the decree and the constitutional requirements for his agency."
The ACLU and the federal court noted progress during McDonald's tenure. From 1994 to 2004 there was a significant reduction in the number of re-abuse cases of children who had been reported to the system. There were also increases in the number of children placed in adoptive or permanent guardianship homes, and a decrease in the time that kids were in the foster care system.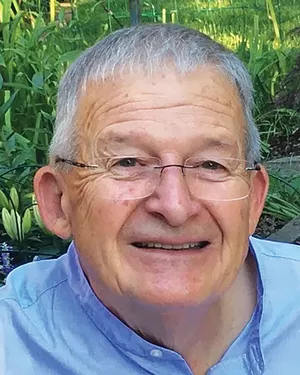 "At the time we sued, Illinois was among the worst in the country in trapping kids for long periods of time in temporary foster care," the ACLU's Wolf said. "We were able to reverse that pattern and make real progress. When Jess was there, those changes had a very significant positive effect on the system."
Wolf said a key development was the creation of an independent research agency, the Children and Family Research Center at the University of Illinois, which continues to provide an independent, reliable source of data on how the reform process is proceeding. Unfortunately, Wolf said, that data has shown a steady system decline ever since McDonald left DCFS in 2004.
"During the McDonald years, even when there was an occasional tragedy, as there is even in an improving system, we were able to look at the data and see where the problems were," Wolf said. "It takes a while to break something after you've fixed it, so starting a few years after McDonald left in 2004 the system started to slide back."
"The system doesn't fix itself, and knowing there's a problem is very different than knowing how to fix it," Wolf said.