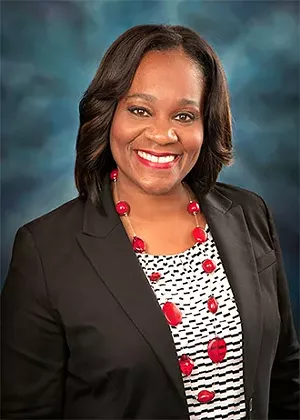 There is courage in politics, they say, and there is also chutzpah.
And then there is state Sen. Kimberly Lightford, D-Maywood.
State comptroller Leslie Munger stopped issuing paychecks to lawmakers in April, figuring that they should have to wait for their money along with private vendors, universities and tons of other folks who've gone without while the legislature and Gov. Bruce Rauner have made Illinois a national laughingstock by refusing to pass a spending plan. Social service agencies have shut down, highway rest areas are closed and cities, Springfield included, are owed millions of dollars for utilities.
On Thursday, as legislators finally passed a stopgap budget that keeps state government afloat until after Election Day, Lightford stood up and demanded a paycheck.
"As legislators, we should get paid for the work that we do," Lightford said.
Work?
According to the Merriam-Webster Dictionary, work is "sustained physical or mental effort to overcome obstacles and achieve an objective or result." Is there anyone not in the General Assembly who believes that lawmakers have been doing this?
Lightford has been a legislator for 18 years. Since she took office in 1998, the state's unmet pension obligations have ballooned to more than $110 billion. The state is past due on more than $7.7 billion in bills. Bond analysts have downgraded the state's credit rating to a few ticks above junk bond status.
Readers of Illinois Times may recall Lightford as the senator who used campaign funds to visit a holistic health clinic in California and pay tabs at the Ritz-Carlton Hotel in the Cayman Islands ("Lifestyles of the Rich and Elected," March 17, 2016). According to her most recent filings with the Illinois State Board of Elections, Lightford had more than $56,000 in her campaign account. So here's an idea.
If Lightford is strapped, perhaps she should take out a loan from her campaign account, which is perfectly legal in Illinois. As a stopgap. She is, presumably, familiar with the concept.

Contact Bruce Rushton at brushton@illinoistimes.com.