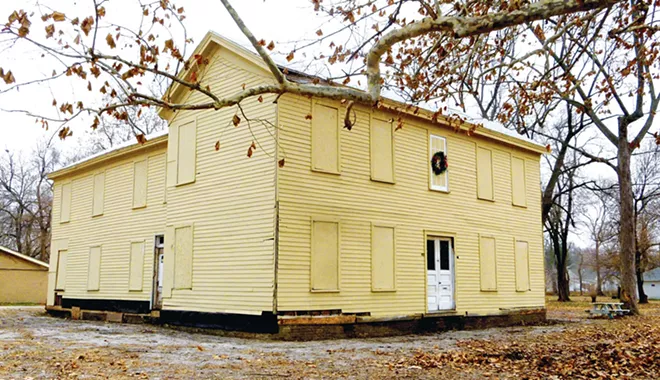 The Springfield Project has a second major renovation project in the works. Last December, the Springfield City Council authorized $217,720 in funding to renovate the historic Judge John Wickliffe Taylor House at 902 South 12th St.
Built in 1857-58, it became the Ulrich Home for Fallen Women. Starting in 1901, the property housed the Ambidexter Industrial and Normal Institute for African American children, which provided education and training in the skilled trades.
Work is currently underway to repair the foundation in order to keep the home from collapsing. Part of the funding came from the Cannabis Business Assistance Grant Program, funded with Illinois cannabis sales taxes and allocated by local governments. In Springfield, the funds provide monies for businesses and homeowners to renovate or improve properties in Wards 2 and 3.
The grant program was created by a Springfield City Council committee earmarked for improvements specifically in Wards 2 and 3 in order to "reflect the social justice component of the state legislation which focuses on improving neighborhoods disproportionately impacted by war on drugs," said Ward 8 Ald. Erin Conley, who co-authored the ordinance along with Senator Doris Turner, who was serving as Ward 2 alderwoman at the time. The legislation passed in 2019, just before Illinois launched the sale of recreational cannabis. -Jacqualine Simone Jarju