Every candidate has ideas for what they will do when they are elected mayor. Spend more wisely, they say. Encourage business growth, develop the medical district and bring in more tourists. Get rid of unneeded political hires and look for inefficiencies in city government. These are positive ideas, but they are hardly visionary, and every candidate in the upcoming mayoral primary seems to be pushing them.

Springfield is at a crossroads, faced with both difficult choices and opportunities to redefine itself. The city is strapped for cash and already expecting a $4 million hole in next year's budget. A possible railroad consolidation could dramatically change the city for generations, while many roads and sidewalks are in need of repair. Racial, economic and geographic barriers continue to drag down development and achievement. The political environment is ripe for daring new ideas that could set the tone for decades to come. But ideas seem to be the ingredient missing from this campaign.

Seven candidates will appear on the Feb. 22 primary election ballot, and although there is a mix of Republicans, Democrats and independents in the race, the differences between what the candidates say are negligible. In elections such as this, where there is no real ideological question at stake, other factors start to become much more important, says Dr. Kent Redfield, professor emeritus of political science at the University of Illinois Springfield.

"Campaigns are always relational; they're always defined by who you're running against, and there's an opportunity to distinguish yourself in a comparative setting," Redfield explains. "Character, confidence and the general quality of a candidate becomes more important when there isn't a clear ideological difference."

In the running is Republican Mike Coffey Jr., while Republican-leaning candidates Mike Houston, William McCarty, Mario Ingoglia and Mike Farmer are running as independents. Democrats Frank Kunz and Sheila Stocks-Smith will appear on the ballot as well, while an eighth candidate, John Thomas, is a write-in whose name will not appear on the ballot. However, it seems this election will be decided less on where the candidates stand politically and more on their relative strengths – especially in terms of experience, support, campaign funds and ideas.

A candidate's political experience is one of his or her most important assets in a campaign. Examining experience tells voters who a candidate is and how he or she is likely to handle future issues. The candidates in this race have widely varying levels of experience. Perhaps the candidate with the most relevant political experience is Mike Houston, 66, who previously served two terms as Springfield mayor and has served on numerous advisory boards, including the Western Illinois University Board of Trustees, the Greater Springfield Chamber of Commerce and St. John's Hospital.


"If there was ever a time when this city needs someone who has an understanding of finances, it is now," Houston says, referencing also his business experience, which includes being former president, chairman and CEO of Town and Country Bank in Springfield. "I think the last 24 years that I've spent in banking is certainly an asset in this race… I bring a very unique background that no one else in this race has."
It's difficult to rank the experience of remaining candidates, however. William "Bill" McCarty, 35, served as a board member and village president of Williamsville before he moved to Springfield and works in state government handling public finance. Frank Kunz, 55, has served as Ward 3 alderman for 12 years, while Mike Coffey, 40, was elected in 1997 to the board overseeing the Prairie Capital Convention Center (PCCC) and has served as chairman since 2003. Sheila Stocks-Smith, 49, was director of the Office of Education Liaison under the late mayor Tim Davlin from 2003 to 2010 and has worked closely with nonprofits and community organizations in numerous other roles. Mike Farmer is director of the city's Office of Planning and Economic Development, and he also worked as former vice-president of the Greater Springfield Chamber of Commerce and a regional manager of what is now the state Department of Commerce and Economic Opportunity. Mario Ingoglia, 52, has no political experience, though he has been involved with the Vinegar Hill Neighborhood Association and produces his own TV show about politics on Access 4.
The endorsements a candidate receives can make all the difference in garnering votes. The right endorsement can persuade voters to choose one candidate over a similar candidate, or it can make a candidate seem more legitimate to the public and the media. In this race, some candidates have actively sought endorsements, while others have eschewed the practice in an apparent effort to seem more independent.
The Sangamon County Republican Party has endorsed Mike Coffey, who also has the support of the Laborers' Local 477 union, the Southern Central Illinois Laborers' Political League, Sangamon County Clerk Joe Aiello, and several businesses in town. The Sangamon County Democratic Party has not endorsed a candidate in the primary, but is expected to do so for the general election. Sheila Stocks-Smith has the backing of U.S. Sen. Dick Durbin and several other prominent local Democrats, as well as the Sangamon Valley Group of the Sierra Club. Mike Farmer has the support of former Sangamon County Democratic Party chairmen Tim Timoney and Todd Renfrow, who is also the former manager of City Water, Light & Power.
Mario Ingoglia, Frank Kunz and William McCarty each indicated to Illinois Times that they weren't seeking endorsements because they didn't want to be beholden to anyone.
The effect that each candidate's endorsements – or lack thereof – will have on the race remains to be seen. Endorsements are important for campaign cash and for getting out the vote on election day. Because this election does not seem to revolve around any major ideological question, voters may not vote along party lines, so the most important endorsements in this race may be those that come from household names like Durbin and Renfrow.
Closely related to endorsements is campaign cash. A well-funded campaign allows a candidate to spread his or her message in every available medium, but a lack of campaign cash can make the public question a candidate's legitimacy.
Currently, Mike Coffey Jr. leads in fundraising, claiming more than $125,000 in contributions. Coffey has put out direct mail flyers, erected billboards and even purchased air time during the Super Bowl. Coffey's extensive business contacts, built through his service on the PCCC board and as part owner of Saputo's Italian Restaurant in Springfield, have helped him get the monetary support of several Springfield businesses.


No other candidate comes close to Coffey's war chest. Frank Kunz reports having raised $25,000, and Sheila Stocks-Smith has raised about $46,000. Filings with the Illinois State Board of Elections show Mike Farmer had raised $18,880, while Mike Houston had raised about $35,900 as of Feb. 7. Mario Ingoglia told Illinois Times he has about $100 in his campaign fund.

"I'm mostly doing it all myself out of my own pocket," Ingoglia says with an ever-present smile.

Candidates who have high levels of name recognition, such as Farmer, Kunz and Houston, may be able to get by with less campaign cash because they have already created a brand of sorts for themselves through being in the public eye. So while Coffey has a major advantage in terms of campaign funding, he must use it to raise his public profile because he is relatively unknown – despite his service on the PCCC board.

A candidate who trails in campaign cash can also make up for it by using the news media to generate public interest. Sheila Stocks-Smith, for example, held a press conference at Springfield Clinic on Feb. 7 to publicize her plans to enhance the city's medical district if elected. That type of maneuver costs the candidate very little, but raises their public profile and helps the public associate their name with ideas.

Still, ideas seem to be lacking in this election. The candidates seem to agree on almost everything: the city needs to court new businesses, rebuild infrastructure and be more transparent. They all agree that the consolidation of Springfield's railroads should happen on 10th Street instead of Third Street. Better promotion of tourism, especially based on Abraham Lincoln, seems to be a cornerstone of every candidate's campaign. In general, each of them has promised "a new way of doing things" at city hall.

The closest any candidates have come to visionary ideas are Stocks-Smith's promise at a Feb. 4 Citizens Club forum to heal the racial, geographic and economic divides that plague Springfield, while McCarty has proposed a video game night to create positive relationships between Springfield Police and local young people. McCarty also wants the city to continue buying up abandoned properties on the east side, demolishing the vacant buildings and turning the property over to community groups for green space, gardens or new homes.

Those ideas are a start, but more and bigger ideas are needed to both distinguish the candidates and transform the city. The term "building on our strengths" has been used often in this campaign, but what about fixing our weaknesses? The downtown area, for example, suffered greatly when Rod Blagojevich as governor moved thousands of state jobs to Chicago, and the situation is getting worse under Gov. Pat Quinn. Dozens of empty storefronts and office spaces scar the face of downtown, even while a TIF district offers tax incentives for development. A mayoral candidate with a plan to revitalize the downtown with more apartments, restaurants, art galleries and shops might get some attention, but none has stepped forward so far. Coffey told Illinois Times that more funding for the convention center would drive tourism and in turn prompt more businesses to open downtown, but there is only so much tourism can do.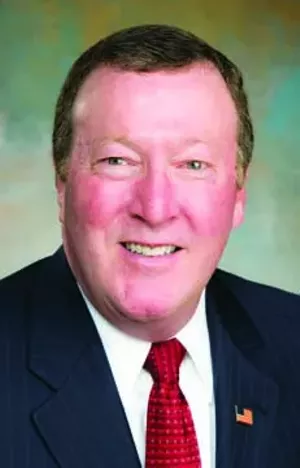 "It will enhance the downtown, it will bring more people there, more tax revenue to the people of Springfield, and when you do that, people will then buy up those buildings," Coffey says. "They'll put new businesses in. What government has to do is help attract people to Springfield and then let the private sector do the rest."

Plans to increase tourism are certainly useful, but it must be convenient for tourists to navigate the city if we expect them to stay. Beefing up public transportation in Springfield, especially to the Abraham Lincoln Capital Airport, would make tourism here more attractive, ease traffic congestion and help mitigate the geographic and economic barriers that divide the city.

For another example, candidates touting openness and transparency in the mayoral race could take those ideas a step further and make all of city government open to pubic view. Providing citizens with instant online access to more records and databases would foster public trust in government while helping expose the kind of inefficiencies and redundancies so often railed against. These are the types of ideas that could truly set a candidate apart while moving toward a real transformation of the city.

While this campaign may not be exciting based on the candidates, the election itself may offer some interesting dynamics as the city tests a new nomination process. This election will be the first under a 2007 state law that allows four candidates in municipal primary elections to advance to the general election, instead of the usual two. The law, which took effect after Springfield's 2007 mayoral election, was intended to eliminate the primary election if fewer than five candidates, including write-ins, ran for a single office. However, municipalities across the state are interpreting the law's unclear language to mean that four candidates for a given office can advance beyond the primary. The four candidates who get the most votes in the primary will advance to the general election, regardless of party affiliation.

Based on the candidates' endorsements, name recognition and campaign cash, it seems likely that Mike Coffey, Mike Farmer, Mike Houston and Sheila Stocks-Smith will advance to the general election. It's difficult to tell for sure, however, because Frank Kunz, Mario Ingoglia and William McCarty are each running heavy grassroots campaigns with lower visibility. Even though candidates in municipal elections don't officially run on a partisan platform, the new system may also lead to a splitting of the vote in the general election. If three Republicans and one Democrat are nominated in the primary, for example, the Republicans may split their party's vote three ways in the general election, while the lone Democrat could enjoy the support of that party's entire voting bloc.

Kent Redfield at UIS notes that a candidate won't necessarily have to get a majority of the vote to win the general election, which means candidates can tailor their message to more specific audiences. A candidate could win the general election with just 26 percent of the vote, for example, provided the rest of the vote was divided equally among the other three candidates.

"You're playing to your base, but normally when you get to the general election, you have to broaden your appeal," Redfield says. "Now, you don't need to get 50 percent, and you really don't need to broaden your base as much. … Certainly the strategic considerations have changed. You can appeal to a narrower base and still become mayor."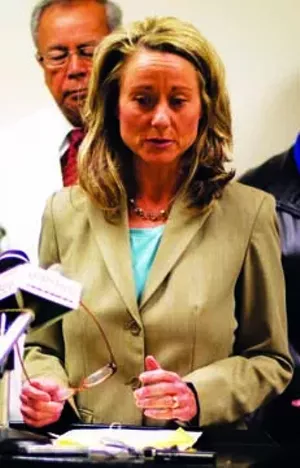 That may actually help explain why big ideas have been so scarce in this election so far. The candidates may simply be playing it safe to avoid controversy because strategies to win in this new election environment are untested, Redfield says. Proposing a big idea can be a risk because opponents may see it as a chance to attack, but as soon as the primary election shows one candidate to be in the lead, he or she will become a target for the other three candidates anyway.
"Everybody will gang up on the front-runner," says Dr. Ron Michaelson, former head of the Illinois State Board of Elections. "You'd better believe the other three candidates would concentrate on the number one person. It's not unusual. We see that at all levels."
No matter what happens, the outcome of this election will determine Springfield's path even beyond the end of the next mayor's term. As Abraham Lincoln said to Congress in 1862, "The occasion is piled high with difficulty, and we must rise with the occasion. As our case is new, so we must think anew, and act anew."
Contact Patrick Yeagle at pyeagle@illinoistimes.com.
For information on voting, call the Election Office of the Sangamon County Clerk at 753-6740 or visit
www.sangamoncountyclerk.com.