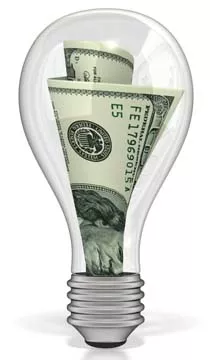 A seven-member team of urban paramedics known as a Sustainable Design Assessment Team recently spent three days touring Springfield's city center, greater downtown Springfield. They were charged to recommend steps to enliven that district that will not require the city to make drastic changes. Of course, drastic changes are exactly what the city's development practices need, but as I always strive to be helpful, I here make a non-drastic recommendation to city hall that will help downtown even though it isn't specifically about downtown: Make fiscal fairness the basis of future development decisions in all parts of the city.
For decades, urbanist critics have asked whether converting perfectly good cornfields into perfectly awful strip malls and subdivisions enjoys unfair cost advantages over building and rehabbing in the already built-up parts of a city. Those averse to wonkery should keep in mind that this is not a question only of economics. Privileging development in certain parts of the city, or certain kinds of development anywhere in the city, privileges the people who live in or profit from such development.
Do fringe-area developments enjoy unfair cost advantages in Springfield? To answer that question, the public needs city hall to answer many other questions first. What are the per-unit public costs to provide off-site infrastructure such as electrical lines or sewer and water mains in low-density and high-density residential developments? To developments on the fringe of the urbanized area and in-town sites? Most water and sewer agencies, for example, price their services by averaging the costs to supply them to various classes of customer. It costs more money to pump water to new properties built four miles from the treatment plants than it does a house that is only a half-mile away. However, the owners of both properties usually pay the same rate, so that customers in older, built-up areas in effect subsidize their new neighbors on the fringe of town. Is that the case in greater Springfield?
Neighborhood parks or fire stations benefit only those who use them. A few other cities levy a special fee to cover the cost of building new fire stations on properties intended to be served by them, for a set number of years after construction. Many Illinois cities have for years been demanding exactions or fees from local developers to pay for new neighborhood parks in new neighborhoods. (I wrote about the first such ordinance in 1978.) Are exactions of any kind demanded of Springfield developers to pay for such off-site services, and if so, do they cover the actual costs of the services?
The public costs of new development extend far beyond what municipal agencies spend planning, regulating and equipping new buildings. These external costs – what economists call negative externalities – of large shopping center parking lots include ugliness, aggravated heat effects and accelerated runoff into storm sewers; the last aggravates stormwater overflows, which in turn affect other properties in the area. Do owners of such lots pay fees to the sanitary district to offset their contribution to the costs of stormwater control? In addition to shifting the cost of overflows to the people who cause them, such fees would make surface lots everywhere more costly, which would tip parking economics slightly toward garages or at least smaller surface lots downtown.
The city's "functional population" consists of its residents plus day-trippers in the form of commuters and shoppers from out of town. Has the city considered ways to recoup the additional costs, if any, of providing traffic control, police and streets capable of accommodating peak-period traffic to drivers who do not pay property taxes in Springfield? Do the sales tax and gasoline taxes such visitors pay while they are in the city cover the costs imposed by their consumption of services?
Governments bankrolling sound projects can today borrow at interest rates that in real terms are less than zero. Economists point out that by borrowing at those rates a government will not debase its credit standing, as public spending ideologues insist, but improve it. Funding investments today that will lower government costs in the future by 1) fixing cheaply today stuff like water mains or sewer pipes that will otherwise have to be fixed more expensively over the next 30 years or 2) by improving productivity that will reduce costs of routine government operations, like installing more efficient pumps at the water plant. The city and kindred special-purpose districts must have dozens of public investment projects likely to achieve real returns higher than zero, among them, one would think, a new public parking garage downtown. Are local governments exploring investing now while the investing's good?
Answering such questions has proven more than ordinarily complicated in other cities, partly because the economics of development are complex, partly because information is lacking. That doesn't make them any less worth asking.
Contact James Krohe Jr. at KroJnr@gmail.com.