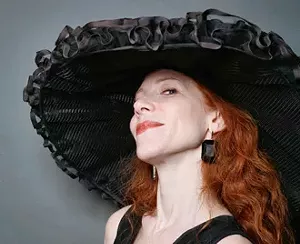 A guy I know through mutual friends finally asked for my number, claiming he'd like to see more of me. I was elated, but he never called. After a month I gave up hope, feeling puzzled and, honestly, kind of hurt. Why do men get your number if they're never going to call or text? – Uncontacted
Men can experience a sort of temporary amnesia in the moment, leading them to ask you for your number. Shortly afterward, their memory returns: "Oh, wait – I have a girlfriend." Or "My herpes is raging." Or "The mob is still after me. The Canadian mob." (They gag you and duct-tape you to a chair and say "please" and "thank you" repeatedly until you pass out.)
Of course, it isn't just men who are prone to ride the "seemed like a good idea at the time" seesaw. It's anyone with a human brain. This asking for your number and then never actually dialing it thing appears to be an example of our brain's two systems at work – our quick-to-react emotional system and our slower-to-come-around reasoning system, which I wrote about in a recent column, per the research of psychologist Daniel Kahneman.
Again, the fast emotional system responds immediately – and automatically: "Yeah, baby! There's a woman whose clothes I'd like to see in a pile on my bedroom rug." Or, if the lust is for a little head-busting: "BARRRR FIGHT!" The rational system comes around later, often for a little rethink about whatever the emotional system got the person into – like bar brawler dude is cooling his heels in the slammer, seeing as how the collections when the bail bondsmen will accept as collateral do not include all the toenail clippings one has saved since 1999.
In other words, it helps to view any request for your number as a moment of flattery – nothing more. Don't expect a guy to call. In fact, expect most not to call. If they don't call, you'll be right. If they do, you'll be pleasantly surprised, like getting that winning lottery scratcher that allows you to buy that Lamborghini you've been eyeing – the whole car, not just the logo-adorned leather key ring to attach to the keys for your 3,000-year-old Honda.
© 2018, Amy Alkon, all rights reserved. Got a problem? Write Amy Alkon, 171 Pier Ave, #280, Santa Monica, CA 90405, or e-mail AdviceAmy@aol.com (advicegoddess.com). Weekly radio show: blogtalkradio.com/amyalkon