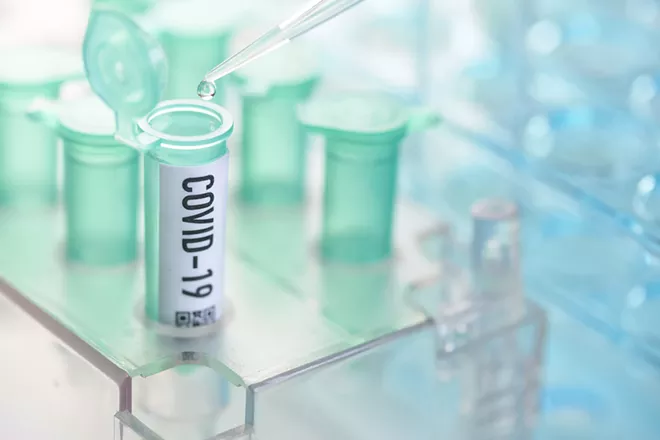 Those seeking testing for COVID-19 have a number of options in Springfield. Memorial and Hospital Sisters Health System offer tests — though ask that patients coordinate a visit in advance.

Meanwhile, two relatively newer sites in town offer testing at no cost, and without an appointment (though one prefers that appointments are made.) We list all four options here:
Respiratory Screening Clinic at Memorial ExpressCare
2950 S. Sixth St.
Hours: seven days a week from 8 a.m. to 8 p.m.


From a Memorial spokesperson: "Please call our triage line at 217-588-4019. They will determine the best care for you, including whether you should come to the clinic. Cost would vary, depending on a patient's insurance status. However, Memorial Health System has programs that care for those without insurance or who cannot pay. No one will be denied care based on their financial status. Care providers assess a patient's symptoms, risks of exposure and overall health conditions when deciding whether a COVID-19 test should be administered. Guidelines may change as availability of testing and federal and state protocols evolve. Patients should continue to call our triage line for the most up-to-date information."
Sangamon County Department of Public Health - operated by SIU Center for Family Medicine
2833 S. Grand Avenue E.
Hours: 9 a.m. – 3:30 p.m., Monday-Friday
No appointment is needed. There is no cost. Guidelines for who can be tested there are here, according to a spokesperson. Results take 48-72 hours.
HSHS Medical Group Priority Care South MacArthur
1836 S. MacArthur Blvd.
Hours: seven days a week from 7 a.m. to 9 p.m.
According to a spokesperson: "While Priority Care is currently serving as our regional respiratory hub, it is not a walk-in testing facility. Patients are tested only after evaluation by a physician or advanced practice clinician and authorization by the Illinois Department of Public Health. Cost would vary depending on the level of care received. Patients experiencing symptoms of COVID-19 can speak to a medical provider and access a free virtual assessment online at AnytimeCare.com."
Walgreens
1155 N. 9th St.
Hours: seven days a week from 9 a.m. - 4 p.m.
According to the site coordinator: An appointment is not necessary though preferred. An appointment can be set up at walgreens.com/coronavirus. The tests are no-cost and are offered for those ages 18 and over. Wait times to receive a test range from five minutes to around an hour. Patients remain in their vehicles throughout the entire process and pharmacists oversee the patients' self-administration of the test. CDC guidelines are followed as to who can be tested, and patients do not have to be symptomatic. Results take one to two days.
The Illinois Department of Public Health has a list of testing sites throughout the state, though it is not comprehensive.
There is also a non-emergency county hotline for those with COVID-19 related questions that operates seven days a week from 8 a.m to 8 p.m: 217-321-2606.
A 24/7 hotline from the Illinois Department of Public Health is: 1-800-889-3931