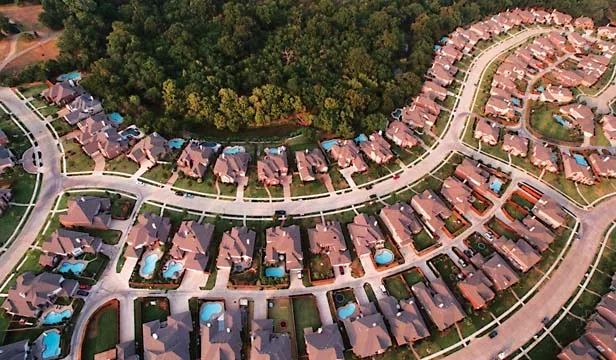 The catchphrase in city planning is no longer "urban sprawl" – a term that automatically turns too many people off from discussing environmentally friendly development. Instead, the conversation now focuses on "smart growth," says Dr. Deanna Glosser.

To Glosser, president of Riverton-based Environmental Planning Solutions, Inc., urban sprawl is synonymous with a proliferation of impervious surfaces, such as asphalt parking lots, and the need for residents to spend more time driving their cars. The eventual result of that kind of development – increased flooding, more polluted waters and poorer air quality – is what smart growth aims to avoid.

Smart growth is a "set of tools," Glosser says, that offers solutions such as mixed residential and commercial use development, redevelopment where infrastructure already exists and best-practice strategies to manage such issues as storm water runoff.

"I'm glad we're dealing more with the term 'smart growth' right now," says Paul O'Shea, the city of Springfield's planning and design coordinator. He and Glosser served as panelists at a recent Sustainable Springfield discussion on smart growth. O'Shea says that when he first expressed concern about urban sprawl in the capital city about four decades ago, residents' most common reaction was disbelief that Springfield could have such a problem. "I think understanding the term 'smart growth' is more effective."

Sprawl isn't a new issue, Glosser says. The phenomenon was observed as early as 1937 by the Tennessee Valley Authority, which noted that unchecked development "made the countryside ugly" and was "uneconomic in terms of services and doubtful social value."

Smart growth is essentially anti-sprawl, but it offers ideas to encourage compact development where infrastructure already exists and to reduce emphasis on automobiles.

One of those ideas is infill – redevelopment of a city's center. It means communities don't have to bury new pipes and build new roads to serve distant subdivisions, saving taxpayers money.

O'Shea points to Springfield's MacArthur Boulevard and Enos Park as great opportunities for infill development.

But in order to encourage smart growth, policy makers on all levels and in all areas need to work together, says panelist and Springfield-Sangamon County Regional Planning Commission executive director Norm Sims.

"Planners often have competing goals," Sims says. He says that new energy efficiency regulations or lead disposal requirements, for example, are hard to object to on environmental or long-term financial grounds, but they can mean increased costs for anyone who would tear down and redevelop an abandoned site.

"Without removing some of these barriers, you end up incentivizing people to move out of the city," Glosser says.

In other areas, where sprawl has already occurred, smart growth is leading to a "retrofitting" of suburbia, Glosser says. Some communities are turning malls into main street intersections with streets running through what used to be fully connected all-indoor retail centers.

Whether in new or old territory, smart growth development incorporates natural resources in order to protect the environment, Glosser says, explaining that prairie grasses with their deep roots can help reduce runoff if planted around the perimeter of a parking lot.

But no matter what kind of development or environmental preservation techniques are in question, the panelists, who also included Ward 2 alderman Gail Simpson, agree that ideas for change must have an active constituency in order for them to see success.

"We need to be vocal, we need to let them [government representatives] know what's on our mind," Simpson says. "We need to educate them so that they don't come kicking and screaming into this new arena of smart growth."

Contact Rachel Wells at rwells@illinoistimes.com.