Thao Le is at it again. She was out at The Castle Theater in Bloomington on Sept. 24 to see and capture in images the post-hardcore California band Touche Amore.
As Le states, "They're currently touring the U.S. before making their way to Brazil, Japan and Australia. I was able to catch their show. Being a weekday show, the crowd was small but the band still played hard. During their set, they took a moment to express their appreciation for those who showed up. Jeremy Bolm, the lead vocalist, got up-close and personal to the fans, kneeling down and stating that he would rather play to a group of 20 people who cared than a stadium of 20,000 who didn't. This positive and humble attitude is one of the many reasons their fans love them."
Touche Amore
's latest album released by the independent record label Deathwish Inc. Band members include Jeremy Bolm, lead vocals; Clayton Stevens, guitar; Nick Steinhardt, guitar; Tyler Kirby, bass; Elliot Babin, drums.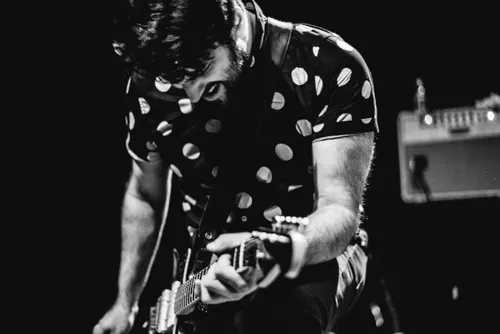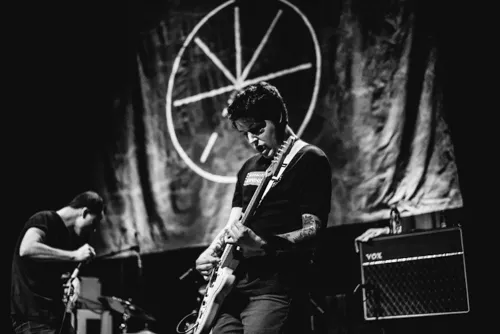 Thao Le is a freelance music photographer and long-time resident of Springfield, Illinois. After getting her degree in Computer Science from University of Illinois Springfield and working an office job for three and a half years, she decided to follow her passion for the arts.
Send poetry or blog ideas to astienstra@illinoistimes.com.