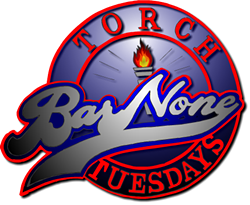 The Springfield hip-hop scene closed out 2014 with a smattering og well-attended events including a recent Peoria vs. Springfiled rap battle, last week's New Year's Eve show and an industry showcase just Sunday.
Tonight is the first Tuesday of the year, which means it's time for Springfield's most consistent source for local hip-hop talent, Torch Tuesday at Bar None, to set the tone for 2015.
The redoubtable Uncanny will be handling MC duties for tonight's Torch Tuesday open mic, with the hugely talented DNY on the turntables. "Hip Hop artists, singers, poets, instrumentalists and comedians" are all invited to take their turns onstage for 6-8 minutes each and become part of the vibrant community that comes together for Torch Tuesday every single week. Doors open at 9 p.m., show starts around 10.