Patrick "Tim" Timoney, a lawyer and Springfield bar owner who depicted Gov. JB Pritzker as Adolf Hitler in a November Facebook post, will keep his position as Logan County public defender.
Public defenders serve at the pleasure of judges. In a written statement emailed Tuesday, Chief Judge Mark Fellheimer, who presides in the 11th Judicial Circuit, said that judges, after reviewing the matter with Timoney, have decided that he will remain in his post.
The Facebook posting in response to Pritzker's orders that bars and restaurants cease indoor service wasn't the only questionable Facebook post by Timoney. According to a 2019 story published by the
State Journal-Register
, Timoney in 2017 wrote "I guess that punk learned his lesson: Reducing crime, one punk at a time" along with a post on his Facebook page about a teenaged carjacker being shot in Chicago. According to the SJ-R story, Timoney also wrote "Sounds more like animals let out of their cages. We need to bring back law and order" alongside a post about groups attacking people in Chicago.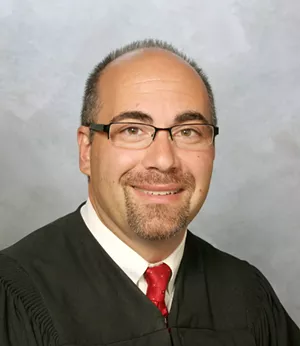 In his written statement, Fellheimer did not indicate just what posts judges considered when deciding that Timoney can keep his job. The November posting of Pritzker
included the words "Achtung! Der Fuhrer has spoken."
"The 11th Judicial Circuit became aware of certain posts on Mr. Patrick Timoney's social media accounts," the chief judge wrote. "As judges, we understand and respect all individuals' First Amendment rights. … First Amendment rights are not unlimited, and Mr. Timoney has assured the circuit judges that he understands those limitations and that he further understands and appreciates that words, opinions and characterizations can be interpreted in a manner that was not intended."
Fellheimer wrote that judges "addressed with Mr. Timoney the importance of exercising his First Amendment rights in a way that does not detract from, or compromise in any manner, his duty to represent all individuals as public defender without partiality.
"Based on Mr. Timoney's 20-plus years of exemplary service as Logan County public defender and his commitment to the circuit court, the judges are satisfied that Mr. Timoney will conduct himself accordingly."
Timoney could not be reached for comment.
Contact Bruce Rushton at brushton@illinoistimes.com.