The 50th anniversary of the Beatles' first visit to America will be commemorated in February 2014. The Liverpool lads, shortly after their single "I Want to Hold Your Hand" reached the top of the Billboard charts in the U.S., arrived on American soil on Feb. 7, 1964, and stayed until Feb. 21, playing such venues as the "Ed Sullivan Show," the Washington (D.C) Coliseum and Carnegie Hall. It was a short, intense, eye-blurring trip and the following summer the Beatles were back in the States, on the heels of their first feature film, A Hard Day's Night, playing 34 shows in 32 days, with only one stop in Illinois, that in Chicago on Sept. 5. It was Beatlemania!, and American rock 'n' roll would never be the same.
But that February 1964 trip to the Big Apple and beyond was not the first visit by a Beatle to America. Five months earlier, in September 1963, before the Beatles were a blip on anybody's radar in North America, the "Quiet Beatle," George Harrison, was living up to his reputation by visiting his sister, Louise Harrison Caldwell, in Benton, Ill. At that time the other three Beatles were vacationing in Europe, Paul and Ringo in Greece, and John and his wife, Cynthia, in France. Harrison came to Illinois with his older brother, Peter, to hang out, play music, go camping and get a firsthand glimpse of life in the Midwest. While here he also did an interview on a radio station in West Frankfort, bought a Rickenbacker guitar in Mt. Vernon, jammed with a local band at a VFW Hall in Eldorado, bought records at a Benton music shop, hung out with coal miners at a Bocci Ball Club, lost (and recovered) his wallet, and turned heads and hearts with his "mop-top hair" and Liverpool accent.
Harrison, who died of cancer on Nov. 29, 2001, is one of the most enduring and respected musicians of his generation. The composer of such classic Beatles tunes as "Something," "Here Comes the Sun," "Taxman," and "While My Guitar Gently Weeps," he was the first pop star to organize a massive benefit concert for charity, the 1971 "Concert for Bangladesh," which was later made into a film. He recorded more than 11 solo albums and three with the super-group The Traveling Wilburys (Harrison, Bob Dylan, Jeff Lynne, Roy Orbison and Tom Petty), and he was inducted into the Rock 'n' Roll Hall of Fame in 2003.
Not surprisingly, Harrison's southern Illinois connection is often overlooked by biographers and filmmakers, most recently by Martin Scorcese, whose three-hour tribute to Harrison, Living in the Material World (2011), fails to link Harrison's 1963 visit to the Garden of the Gods in Illinois' Shawnee National Forest to his lifelong quest for spiritual enlightenment, or his love of roots music to the country musicians who took him under their wings in Little Egypt. Nevertheless, rock 'n' roll pilgrims from all over the globe show up frequently in Franklin County and southern Illinois, following the footsteps of a quiet legend, looking for a Beatle named George.
133 McCann Street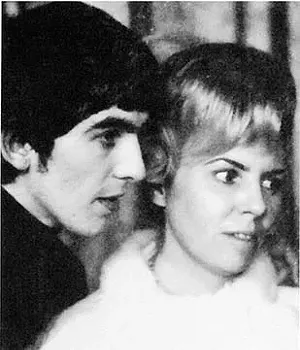 George Harrison's sister, Louise ("Lou"), lived in the Benton "Beatle House" for only a couple of years. In 1963 she was married to a Scottish mining engineer, Robert Caldwell, who was something of a mechanical genius. According to Lou, the Freeman Coal Company hired and moved Caldwell from Toronto, Ontario, to Benton to design coal-mining equipment, and the couple arrived in Franklin County with only their British passports, a five-pound note, and a $2 Canadian bill. "The people of southern Illinois were good very good to us," she told Illinois Times in a phone conversation last week. A local banker loaned her $500 for a down payment on a house, she said, and "we were able to move in the day we arrived in Benton, though we had absolutely no money to speak of. Our new neighbors welcomed us with a pot of chicken and dumplings, and gave us sleeping bags, a refrigerator and stove, and furniture."
That house, an unassuming bungalow at 113 McCann Street, was a block north of Main Street, just east of the railroad tracks, and about six blocks from the square and county courthouse. In 1963 Benton had a population of about 9,500, and the mining industry provided most of the jobs in the county. Lou, who is 11 years older than her brother George, was also of an artistic bent, and took delight in her brother's success with the Beatles in England. By the time George visited Illinois, the Beatles had a number one hit ("From Me to You") in England but virtually no fan base in America. Lou had a fundamental knowledge of how to promote a band and, armed with copies of the band's number-one English hit sent over by her mother, she contacted top-40 radio stations in St. Louis (KXOK-AM, KSHE-AM), Tuscola (WDZ-AM) and others throughout the region.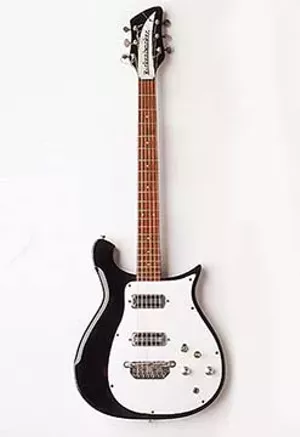 "Louise was a very savvy promoter for her brother and for the Beatles," says Marcia Schafer Raubach, who as a high school senior edited her school newspaper and worked at her father's radio station, WRFX-AM, in West Frankfort. In September 1963 she earned her 15 minutes of fame by interviewing George Harrison on the radio and, she claims, playing the first Beatles records on the air in America. (This latter fact is disputed, most often by Chicago Radio Station WLS-AM, which had copies of some Beatles recordings as early as February 1963, but there is no question Raubach was the first to interview a Beatle in America.)
"Louise came to the station (WRFX-AM) several times over the summer asking us to play the Beatles' music, which up to that time had only been available in England," said Raubach, sitting at her kitchen table on a recent Sunday afternoon, leafing through a pile of southern Illinois newspaper clippings. One Saturday after she had finished her weekly broadcast she was called back to the station to meet Lou Harrison's brothers, George and Peter, who had walked more than a mile to thank her for playing Beatles songs on the radio.
Marcia remembers Harrison as slight, slender, polite, shy and visibly impressed with her father's "shiny black Oldsmobile with the big tail fins." The interview, later printed in Raubach's high school newspaper, was predictable. The 17-year-old Raubach asked Harrison what he liked about America. The 20-year-old lead-guitarist answered: "small blondes…, driving, sleeping…, Eartha Kitt, eggs and chips, and Alfred Hitchcock movies." He gave her a copy of a newly released Beatles single ("She Loves You," which she also played on the air) and a photo of the band, signing it on the back: "With Love, George Harrison." (All during the interview, Peter took home movies of his brother, recording their American holiday to show the family back home in England. The movies have survived and are now in a private collection.)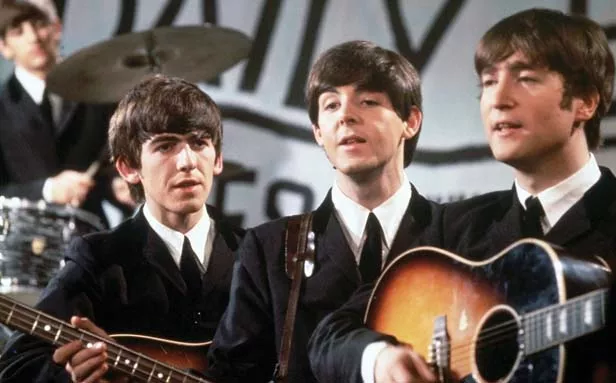 Though born in Decatur, Raubach has spent most of her life in West Frankfort, where she still works as a media specialist, promoting such events as the annual "Old King Coal Festival," a celebration of a dying local industry, held every September. But as the teenager who introduced the Beatles music to an American radio audience, she has earned worldwide celebrity status, and a footnote in music history. "About once a year I get a call from someone out of the blue, wanting an interview," Raubach says.
The fifth Beatle
In some circles Bob Bartel is known as the fifth Beatle. He and his wife, Janice (also a Beatles fan), have an astonishing collection of Beatles memorabilia in their Springfield home, and they still get annual Christmas cards from Yoko Ono. Bob is also at the top of Louise Harrison's "go to" list, if ever there is work to be done to protect and promote her brother's and The Beatles' history in southern Illinois.
A licensed private detective, a former police chief and a filmmaker with a documentary (A Beatle in Benton) in the library at the Rock 'n' Roll Hall of Fame, Bartel grew up in a series of foster homes and in an orphanage run by nuns in Chicago. He unabashedly claims that "I never really knew what family was until I saw the Beatles. I watched how they interacted, communicated, and had fun together in their movies; they were the brothers I never had." Bartel was 14 when he caught Beatlemania, and began playing music (guitar) in a series of bands. As an adult he toured for a time as a musician, living the life he dreamed. But soon he found out he wasn't cut out for life on the road. Work, family and life provided enough challenges. Nevertheless, the Beatles remained part of his consciousness and personal identity. "I think that if my life has some meaning, it has something to do with preserving and protecting the history of the Beatles in America, particularly the house in Benton," Bartel said.
Bartel describes himself as a "Beatles collector and historian," but it was his skills as a private investigator that set him in search of the real story of Harrison's visit to America in 1963.
"In 1994, Janice and I attended a BeatlesFest in Chicago where Lou Harrison was speaking," Bartel says. "She started talking about George's visit to southern Illinois and the house in Benton, and right then I decided to go looking for it." It was easy enough to find the Caldwells' address in the 1964 Benton city directory, and locating the actual house was no chore either. But when Bartel arrived at 133 McCann Street, he was surprised to find the bungalow unoccupied, empty and slated for demolition. The site had been purchased by the State of Illinois to make room for a new parking lot for the Illinois Department of Mines and Minerals. The story of how the house was saved, restored to its 1960s grandeur, and converted into a bed and breakfast is wonderfully documented in Bartel's award-winning film, A Beatle in Benton. The interviews with the old-timers who jammed and swapped guitar licks with Harrison are priceless, and the efforts of politicians, preservationists, boosters, Beatles fans and journalists to protect the house from the wrecking ball – all documented on video – is inspiring.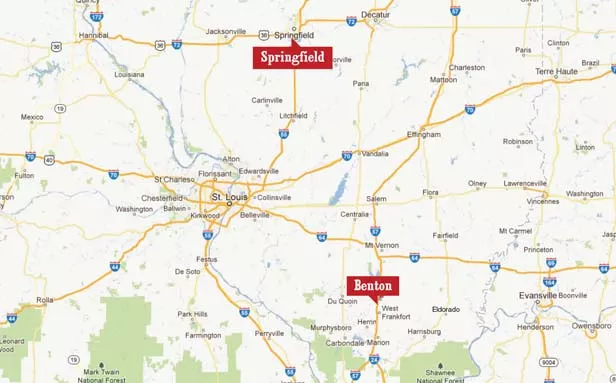 That story is also well told in Jim Kirkpatrick's 1999 book, Before He Was Fab: George Harrison's First American Visit ($14.95, Cache River Press). Kirkpatrick, a former reporter for the Southern Illinoisan, the Marion Daily Republican and the Du Quoin Evening Call and now a congressional assistant and public information officer, worked with Lou Harrison on the book, which adds marvelous detail to the historic visit. Kirkpatrick recounts the day George was out shooting home movies on the Benton square and lost his wallet with all his vacation money inside. An 11-year-old boy named C. J. Parris, who was taking calls for a local cab company above the Benton Drug Store, saw Harrison drop his wallet, but because he could not leave his post, asked another youth to chase Harrison down and return it. That youth, Curtis Bybee, caught up with George and his sister, just then walking back from the Kroger Store where George had discovered his wallet missing, and handed the billfold back to a grateful Beatle. Lou said that the only time she ever asked George to autograph a photo for a fan was to make it a present to C.J. George was all too happy. "I don't know many places where I could drop a billfold with several hundred dollars in it and get it back," he told Lou.
The Rickenbacker 425
The story goes that George Harrison wanted a Rickenbacker guitar similar to the one John Lennon bought and played in Germany in 1962. Lennon's guitar, a solid-body electric with three pickups and painted a glossy black, was a signature instrument in the band's early years. But like most good guitars of the day, Rickenbackers were expensive and very hard to find.
While George was visiting his sister in Benton, he met a band called "The Four Vests," who played regularly at dances throughout southern Illinois. Lou, who knew the band's bass player, Gabe McCarty, from his day job at a local dry cleaner, invited the Four Vests to her house to talk shop with her brother. Gabe and George became pals for the next two weeks, teaching each other songs, hanging out at the drive-in restaurant (George was reportedly fascinated by the girls on roller skates) and shopping for records. The lead guitarist for the band, Kenny Welch, was a professional player who had worked at the Grand Ole Opry in Nashville. He also owned a Rickenbacker electric guitar, and knew there was a store in Mt. Vernon that sold them. George, Gabe and another member of the band, Vernon Mandrell, drove George the 40 miles to Fenton's Music Store, where George paid cash – about $400 – for a Rickenbacker 425 solid body electric guitar. According to Kirkpatrick, George didn't like the color (red) and had the body repainted black – just like Lennon's. Harrison took the guitar back to England and played it on tour with the Beatles the next year. It now is on display at the Rock 'n' Roll Hall of Fame in Cleveland.
Both Bartel and Kirkpatrick tell the story of Harrison's first professional gig in America, when he sat in with the Four Vests at a VFW dance in Eldorado on Sept. 28, 1963. It was the night before George and Peter were scheduled to fly back to England. Although George had taught the band to play several original Beatles songs, he wasn't at all keen about playing them when asked to sit in with the band. According to Kenny Welch, he had to put his guitar in George's hands and invent an excuse for the quiet Beatle to take over for him on stage. George was on holiday, and, well… shy. But for the next 40 minutes Harrison gave Americans their first taste of English rock 'n' roll. Before serving up renditions of "Johnny Be Good," "Teddy Bear," "Matchbox" and "Roll Over Beethoven," George played a crooner by one of his personal favorites, "Your Cheating Heart," by Hank Williams. Lou said in a 1996 interview that the audience of about 75 at the VFW in Eldorado was subdued until George stated playing, and applauded vigorously afterwards. According to Lou, one man slapped George on the back and said "with the right kind of backing, you could go places."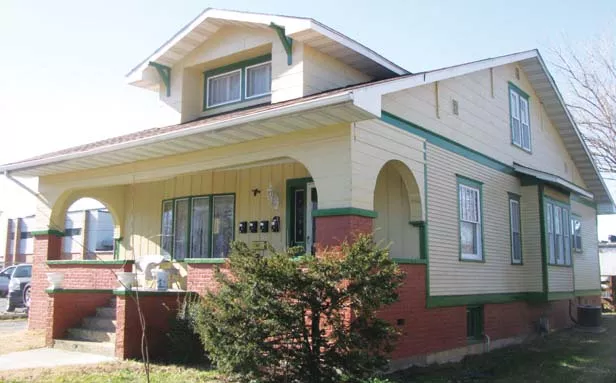 Some Beatles critics dismiss Harrison's visit to "Hicksville, America" as an insignificant chapter in the young musician's life. It was hardly that. Harrison loved American country music, especially the music of Nashville legends such as Hank Williams, Bob Wills and Chet Atkins. He owned several Gretsch guitars, the same kind played by Atkins, and performed with them on tour in America and in several recording sessions. Harrison also wrote the liner notes for Atkins' now classic album, Chet Atkins Picks on the Beatles, released in 1966 on the RCA Victor label, noting that he was one of Atkins' biggest fans.
Southern Illinois was the only place in America George Harrison ever experienced anything like a normal life, a degree of anonymity no other member of the Beatles had before or since. There were home-cooked meals, long walks, conversations and jam sessions with other musicians, and evenings at home with family and American relatives he'd never met. And we can't forget those camping trips in the Shawnee National Forest, memorable visits to the Garden of the Gods, Giant City, Lake Glendale, Pounds Hollow and Stone Face. Jim Kirkpatrick records that Harrison was fascinated by the flora and fauna of southern Illinois, especially insects such as walking sticks and katydids, familiar in the Shawnee but uncommon in Britain. In his last years, George Harrison was an avid gardener and naturalist. It's hard to imagine that he didn't take a few sunsets home with him.
Lou Harrison, now 80 years old and living in Branson, Mo., is a tireless environmental activist and peace advocate. Although she has slowed down a bit, she is ever ready to get behind a good cause. She is also writing a book for Southern Illinois University Press about her time in Benton, the working title of which is The Harrison Hug, a reference to a family tradition of passing on love and good will to others. "I have had Harrison hugs returned to me from people all over the world," says Lou, "and many of them started with George." The book will be out in time for the 50th anniversary of the Beatles' first American tour, and, she hopes, for a celebration in Benton commemorating George's visit.
Thanks to Lou Harrison's and Bob Bartel's efforts, the Benton home was saved from the wrecking ball in 1995, but not from a harsh economy. The Hard Day's Night Bed and Breakfast, which opened in 1996, has since closed and the house is now a four-unit apartment for students. The VFW Hall in Eldorado still stands, as does the Boneyard Bocci Ball Club, where George sang "Happy Birthday" to a surprised young woman. The radio station where Marcia Raubach interviewed Harrison is now a day care center. But the Garden of the Gods and other sites George visited in the Shawnee National Forest, will be part of the local landscape for centuries to come. One can only believe the quiet Beatle will return from time to time, just to hear the katydids.
Former Illinois Times editor William Furry is the executive director of the Illinois State Historical Society and a member of Thistle n' Thyme, a Springfield-based trio that plays traditional Celtic and American folk music. He is still trying to play guitar like George Harrison.
Next September, the Illinois State Historical Society plans to commemorate George Harrison's 1963 visit to Benton with a historical marker honoring the "First Beatle in America." If you'd like to make a tax-deductible contribution toward the purchase of this historical marker, call 217-525-2781, or send a check to the Illinois State Historical Society, P.O. Box 1800, Springfield, IL 62705-1800. Bob Bartel, Jim Kirkpatrick and Louise Harrison plan to attend the dedication, and it would be bloody smashing if you could be there too.