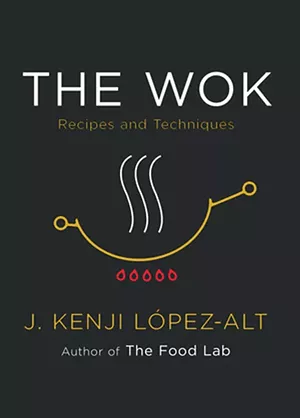 I've been eagerly awaiting the release of this cookbook like a grandparent anticipating the arrival of a grandchild.
Two years ago we loaded up our belongings into our bus and headed out of Oklahoma City. We were supposed to be relocating to Michigan to start new jobs at Milkweed Inn, but the pandemic had shut down the resorts. I had already quit my job in Oklahoma and given up our apartment, so we were temporarily unemployed and technically homeless.
The rulebook for living your life during a pandemic had yet to be written, so we stocked up on dry goods and hand sanitizer and started driving east. Most of the campgrounds were shut down so we spent several nights in Walmart parking lots. When we reached Springfield, we spent a week in a friend's driveway so we could attend our granddaughter's drive-by birthday party.
Over the last two years, we've grown fond of our nomadic lifestyle, despite the constant presence of COVID-19 lurking in the shadows. We've had many wonderful adventures and have been recipients of much kindness and generosity. I adapted to a life without TV or Wi-Fi by spending many a night glued to my phone, watching YouTube cooking videos.
My favorite YouTube channel during the pandemic has been J. Kenji López-Alt's "Kenji's Cooking Show," a series with over a million viewers. López-Alt is the former culinary director for Serious Eats and New York Times food columnist, and is the author of the encyclopedic cookbook The Food Lab. He is an M.I.T. graduate and he approaches cooking from a scientist's perspective. He spent the pandemic working at home on a new book devoted to woks, and many of his pandemic YouTube episodes and Instagram posts were about recipes he was developing for the project. The Wok: Recipes and Techniques, released this month, is a nearly 700-page deep-dive into the science and applications of wok cookery. It's an invaluable guide to using "the most versatile pan in your kitchen." The Wok contains more than 200 recipes and over 1,000 step-by-step photographs to show you why each recipe works in the way it does.
Woks are generally associated with stir-frying, a high-heat and rapid-fire technique, kind of like sautéing on steroids. I must confess that I've always found stir-frying rather intimidating, but López-Alt breaks it down and "woks" you through the process. He also explains the wok's other uses, such as steaming, smoking, braising and deep-frying.
What differentiates The Wok from other cookbooks is its emphasis on technique. British celebrity cook Nigella Lawson likens it to "taking a cookery course with the inspirational teacher of your dreams." López-Alt's approach is more like navigating with a map instead of a GPS. A map gives you an overview of all the ways to get from point A to point B, while a GPS merely lists the steps. The Wok contains many useful sidebars, including a comprehensive list of the smoking points of different cooking oils, how to buy and store clams and how to prepare lemongrass.
In the years to come, whenever I heat up my wok and swirl smoking oil, I'll be reminded of the pandemic nights I spent on my phone, watching "Kenji's Cooking Show."
Chinese American Kung Pao Chicken
Recipe from The Wok: Recipes and Techniques, by J. Kenji López-Alt, published by W. W. Norton
Serves 4
Ingredients

For the chicken:
1 pound boneless, skinless chicken thighs, cut into ½- to ¾-inch chunks
½ teaspoon (1.5 g) kosher salt
1 teaspoon (5 ml) light soy sauce
1 teaspoon (5 ml) Shaoxing wine or dry sherry
½ teaspoon (2 g) sugar
½ teaspoon (3 ml) roasted sesame oil
½ teaspoon (1.5 g) cornstarch

For the sauce:
1 tablespoon (15 ml) light soy sauce
2 teaspoons (10 ml) dark soy sauce
1 tablespoon (12 g) sugar
1 teaspoon (10 ml) rice vinegar
1 tablespoon (15 ml) Shaoxing wine
1 teaspoon (15 ml) roasted sesame oil
For the cornstarch slurry:
2 teaspoons (6 g) cornstarch
1 tablespoon (15 ml) water

For the stir-fry:
3 tablespoons (45 ml) peanut, rice bran or other neutral oil
2 coin-sized slices (10 g) fresh ginger
2 medium garlic cloves (5 g), smashed
8 small dried arbol chiles, snipped into ½-inch segments, or ¼ teaspoon hot red pepper flakes
1 small zucchini (145 g), cut into ½-inch dice
1 medium red bell pepper (145 g), cut into ½-inch dice
2 scallions, sliced ½ inch thick
½ cup (90 g) roasted peanuts
Preparation
For the chicken: Place the chicken in a medium bowl, cover with cold water and vigorously agitate it. Drain through a fine-mesh strainer set in the sink and press on the chicken with your hands to remove excess water. Return the chicken to the bowl and add the salt, soy sauce, wine, sugar, sesame oil and cornstarch. Stir vigorously with your fingertips or chopsticks for 30 seconds. Set aside while you prepare the remaining stir-fry ingredients (at least 15 minutes).
For the sauce: Combine the soy sauce, sugar, vinegar, wine and sesame oil in a small bowl and stir together until homogenous. Set aside. Combine the cornstarch and water in a separate bowl and stir with a fork until the cornstarch is dissolved.
Before you stir-fry, get your bowls ready:
Marinated chicken
Ginger, garlic, dry chiles
Zucchini and bell peppers
Scallions and peanuts
Sauce
Cornstarch slurry
Empty bowl for cooked ingredients
Serving platter
For the stir-fry: Using a paper towel, rub a thin film of oil into a wok and set it over high heat until smoking. Add 1 tablespoon of the oil and swirl to coat. Immediately add the chicken, spread into a single layer, and cook without moving until lightly browned, about 1 minute. Continue cooking, tossing and stirring frequently, until the exterior is opaque but the chicken is still slightly raw in the center, about 2 minutes longer. Transfer to a clean bowl and set aside.
Wipe out the wok and reheat over high heat until lightly smoking. Add the remaining 2 tablespoons of oil and swirl to coat. Immediately add the ginger, garlic and chiles and stir-fry until the chiles darken in color, about 10 seconds. Immediately add the zucchini and peppers and stir-fry until the vegetables are tender-crisp, about 1 minute. Add the scallions and peanuts and toss to combine.
Return the chicken to the wok and toss everything to combine. Stir the sauce and add to the wok by pouring it around the edges. Stir the cornstarch slurry and add a splash. Cook, tossing, until the sauce thickens and the chicken is cooked through, about 30 seconds longer. Adjust the sauce consistency with more cornstarch slurry if it is too thin or a splash of water if it is too thick. Transfer to a serving platter and serve immediately with steamed rice.