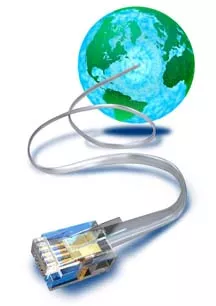 Illinois telecommunication laws need a rewrite, technology providers say. Outdated legislation means the state is losing jobs and business growth, members of the telecom community told the House's Bipartisan Job Creation Task Force at an April 14 meeting.
The state's telecommunications laws haven't changed since 2001, when land lines were prevalent and high-speed Internet access was limited. The industry, however, has changed a great deal, says Paul La Schiazza, president of AT&T Illinois.
According to the Illinois Technology Partnership, many harmful regulations remain in current laws, including pricing regulation, filing requirements and obligations to serve. Currently, cable companies that provide phone service are not regulated under the Telecommunications Act. Modernizing telecom legislation wouldn't mean removing all regulations, the Partnership says, but it would put telephone companies on a level playing field with currently unregulated cable and wireless markets, while spurring investment and economic growth.
"Technology has changed, consumer preferences have changed and jobs in the telecom industry have changed," La Schiazza says.
The original Telecommunications Act is set to expire this June.
Last month, The Discovery Institute released a study proclaiming Illinois' telecom laws far behind other states, adversely affecting consumers and businesses by hindering investment in broadband (high-speed Internet access, as opposed to dial-up) infrastructure. A seven percent increase in broadband would create or save 105,622 jobs across the state and greater broadband availability would mean more than $6.2 billion in annual economic impact, the study says.
The state's outdated telecommunications laws hinder private investment, says Lindsay Mosher, executive director of the Illinois Technology Partnership. Because the laws do not mention broadband or wireless technologies, the private sector is forced to invest in land line telephones, which fewer consumers are using.
To achieve comprehensive telecommunications reform, Mosher says, the General Assembly needs to acknowledge that the basis for the original regulations — lack of competition in the industry — no longer exists. Traditional technologies are being challenged by entirely new technology that current legislation doesn't even consider.
"Wireless and cable continue to flourish in an unregulated market, while competition and access have increased, consumer options have increased and prices have gone down," she says. "The second largest telephone provider in Illinois is traditionally a cable company."
The change is so significant, Mosher says, that failure to act could be detrimental to job growth, as most businesses depend on high-speed Internet.
Companies like Groupon, a Web-based Chicago company which provides daily deals, would not be possible without broadband, Mosher says. Groupon started in November 2008, providing jobs for 200 residents. The company wants to hire 100 more employees by the end of 2010, she says.
Another example is Everybodysafe.com, an emergency contact database that provides information for hospital employees when a patient is unable to provide it. The company is looking to expand, but it may be difficult when not all areas offer broadband. Since employees work from home, they need access to technologies like Voice over Internet Protocol, which allow users to make phone calls using a broadband connection instead of a regular phone line.
"Setting up in-home call centers in rural Illinois is one option," she says, since employees work from home. "However, without broadband, these employees would have limited access to the site, and the company would be unable to set up Voice over IP telephone lines, a less expensive alternative to land lines. "
Modernizing these laws would keep and create jobs in other industries as well, La Schiazza says. He cited a study from the Communications Workers of America, which estimates that every $5 billion invested in broadband infrastructure creates 97,500 jobs.
"In every community, broadband brings economic opportunity and jobs," he says. "Health care, education, public safety. The list goes on and on."
Contact Diane Ivey at
divey@illinoistimes.com
.