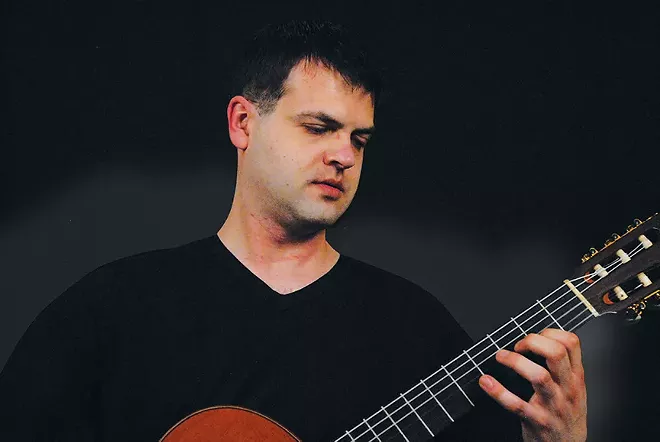 Try experiencing something different this week and take a live listen to a classical guitarist, arranger and composer instead of the usual offerings. A Springfield native, Tad Derek O'Brien started his musical journey at age 13 with lessons from the late guitarist Tom Lewis, who obviously instilled a lifelong love of learning music in young Tad. He continued with Diana Roberts in piano and theory at Ursuline Academy and after graduation began formal classical guitar studies with Karl Scroggin at Springfield College in Illinois, concentrating on Renaissance and Baroque guitar, while also studying under Jim Harris. Next he attended Illinois State University, earning the Mary Jo Brown scholarship to study classical guitar while regularly performing solo and in chamber music ensembles. He graduated from ISU (B.M. 2006 and M.M. 2009), then spent time in Minneapolis performing and studying before returning to Illinois in 2012. In October 2015, TDO'B released Guitarland! as his debut album (available worldwide online and locally at his gigs), containing 15 original solo guitar compositions for your listening pleasure.

Tad Derek O'Brien
Thursday, Feb. 13, 6 p.m.
Saturday, Feb. 15, 6:30 p.m.
3 Sixteen Wine Bar, Chatham