No matter what your taste in theater might be, whether it's light musical comedy, modern musical bombast, prize-winning drama, kid-friendly shows or Pythonesque parody, at least one of the regional theaters has you covered. Here is a rundown of some of the shows on offer this summer.
New Salem's Theatre in the Park will kick off its summer season on an upbeat note with the "Happy Talk" of the classic Rodgers and Hammerstein World War II-set naval musical South Pacific, directed by Linda Schneider, with performances on June 7, 8, 9, 13, 14 and 15. Things take a turn for the dramatic and allegorical with The Crucible, Arthur Miller's McCarthy trial-era play which famously employs the lens of 17th century New England witch hunts to discuss modern social ills, in a production directed by Carly Shank (June 28, 29 and 30 and July 4, 5, and 6). Lightening things up considerably, July 19, 20, 21, 25, 26 and 27 bring the comedy Leaving Iowa (written by Tim Clue and Spike Manton). It deals humorously with issues of family dysfunction and nostalgia during a road trip in which the protagonist seeks a place to literally and figuratively lay his father's ashes to rest.
Next up is a new take on a familiar tale with Little Women, the Musical, directed by Will Barnhart, telling the beloved story of Louisa May Alcott's colorful March sisters in song (Aug. 9, 10, 11, 15, 16 and 17). Closing out the season is director Kelly Bassett's production of Our Town, the Pulitzer Prize-winning meta-theatrical drama by Thornton Wilder, wherein the character of the Stage Manager takes the audience on a tour of the daily lives of 1930s-era citizens of fictional Grover's Corners (Aug. 23, 24, 25, 29, 30 and 31). For tickets call 217-632-5440 or visit
www.theatreinthepark.net
.
The Muni Opera's 2013 season takes audiences on an eclectic journey through a variety of eras and locales, starting with a production of the hugely popular, sweeping musical adaptation of Victor Hugo's Les Miserables (June 14-16, 19-23 and 27-29), following the heroic struggles of Jean Valjean in 19th century Paris. This version, directed by Stephan Kaplan, features Joshua Katz as Valjean and Gus Gordon as the villainous Thernadier. Traveling from 1830s France to 1960s Chicago, the exuberant musical Dreamgirls (July 12-14 and 17-21) portrays the gritty realities of trying to make it in the music business through the career of a fictional girl group called the Dreams, fronted by Tuesdai Perry as Effie White in a production directed by Craig Williams II. After Chicago, the next stop is the timeless Neverland, with the vision of flight and endless childhood that is Peter Pan (Aug. 2-4 and 7-11) as directed by Gil and Ann Opferman, with Anna Bussing as Peter and Steve Williams as Hook. The season winds up in gritty early '80s New York with the popular musical Rent (Sept. 6-7, 12-14 and 19-21), which recasts the story of La Boheme during the early days of the HIV/AIDS epidemic in a version directed by Marc Warren. For tickets to these shows or more information call 217-793-MUNI (6864) or visit
www.themuni.org
.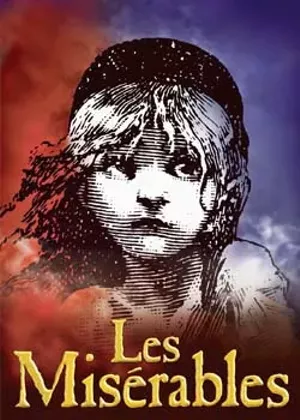 The Legacy Theatre will have a short season this summer, due to planned renovations, but it's a doozy. Back to follow up a popular run, the "loud and bawdy, ridiculous and naughty" touring show Dixie's Tupperware Party rides again May 30-June 2. Later that month, the always flamboyant Legacy will be ready for its closeup, Mr. DeMille, as it presents the audacious regional debut of Andrew Lloyd Webber's Sunset Boulevard (June 28 to July 13). Cynda Wrightsman will unleash her inner diva in the plum role of Norma Desmond, which was originated by Gloria Swanson in Billy Wilder's classic film noir, later parodied into absurdity on "The Carol Burnett Show" and then resurrected on Broadway by Glenn Close. For more information call 1-800-838-3006 or visit
www.atthelegacy.com
.
Little Theatre on the Square in Sullivan has a variety of exciting shows on its summer schedule this time around, ranging from the venerable Fiddler on the Roof (June 5-16) to the irreverent Monty Python's Spamalot (July 31-Aug. 11). In between these far-flung bookends, look for the Sondheim-scored faux-Roman farce A Funny Thing Happened on the Way to the Forum June 19-30, the Cole Porter-infused Anything Goes (July 3-14) and the folksy wit of the Will Rogers Follies (July 17-28) which reportedly never met a musical number it didn't like. For details and tickets, contact the box office at 217-728-7375 or visit
www.thelittletheatre.org
.
The Jacksonville Theatre Guild also runs the gamut this season, beginning with a promising-sounding gender-reversed version of Neil Simon's The Odd Couple following the travails of unlikely divorced roommates Florence Unger and Olive Madison (May 31, June 1, 7, 8 and 9). Later in the summer, witness Godspell's rocked-up, hippie-era, Central Park-set version of the Gospel of St. Matthew on July 25, 26, 27 and 28 and Aug. 1, 2, 3 and 4. For ticket information contact 217-245-1402 or visit
www.jaxtg.com
.
There are numerous musical and theatrical events happening at the Hoogland Center for the Arts this summer, including a two-night stand (June 7 and 9) of the Emily Dickinson biographical drama The Belle of Amherst and the Bleacher Bums (July 26-28 and Aug. 2-4), a comedy originally conceived by actor Joe Mantegna concerning the plight of the die-hard Chicago Cubs fan. The Hoogland's annual gala will be a revival of Gypsy, with music by Sondheim, which will run Aug. 23-25 and Aug. 30-Sept. 1. For information and tickets call 217-523-ARTS (2787) or visit
www.hcfta.org
.
Up the road a piece, the St. Louis Muny offers a veritable smorgasbord of choices this year, including its own versions of the already discussed Spamalot! (June 17-23), Les Mis (July 15-21) and South Pacific (July 8-14) as well as the ogre-iffic Shrek the Musical (June 24-30), the not-quite-holier-than-thou Nunsense (July 1-7), a jolly holiday with everyone's favorite flying nanny, Mary Poppins (July 25-August 2) and, last but not least, the Jet-fueled, Shark-infested, jazz-inflected West Side Story (Aug. 5-11). For tickets call 314-361-1900 or visit
www.muny.org
.
The Peoria Eastlight Theater will present a production of the hit Broadway horror musical based on Robert Louis Stevenson's Jekyll and Hyde on June 21, 22, 23, 26, 27, 28 and 29, and return towards the end of the summer with the song-filled flying-car fantasy that is Chitty Chitty Bang Bang (Aug. 2, 3, 4, 7, 8, 9 and 10. Get tickets by calling 309-699-SHOW (7469) or visit
www.eastlighttheatre.com
.
The Representative Hall at the Old State Capitol will once again play host to History Comes Alive this summer, with performances of Prairie Voices on Fridays at 5 p.m. and Lincoln and Shakespeare on Saturdays at 5 p.m. throughout the season. For more details visit the OSC Facebook page,
www.visit-springfieldillinois.com/historycomesalive/
or call 217-785-7960.
Scott Faingold blogs about the arts as "Faingold at Large" at illinoistimes.com. He can be reached via sfaingold@illinoistimes.com.