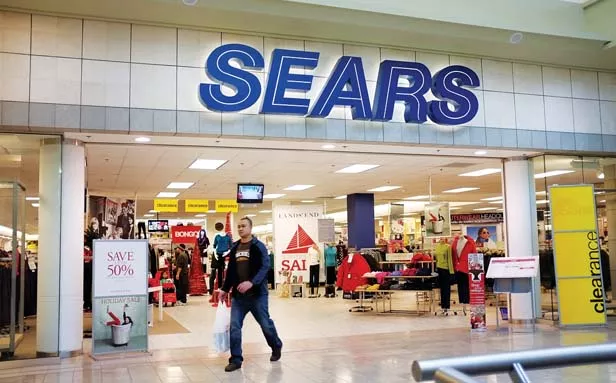 By the late 1980s, Sears & Roebuck had lost the knack of selling America its school clothes and car tires like it used to. However, it was still able to sell the governor of Illinois, the General Assembly and the mayor of Hoffman Estates a suit with no pants and make each think he got a bargain.
Sears had decided to move its main merchandise group out of the Sears Tower in downtown Chicago. There was talk – nudge, nudge, wink, wink – that it might relocate in a place like Texas. To make Illinois safe for Sears, the General Assembly in 1989 gave the company tax breaks and infrastructure improvements over the next 20 years, no strings attached, so the company could move to suburban Hoffman Estates. That was in the middle of nowhere, but at least the nowhere was in Illinois.
No royal charter granted to found a faraway colony ever gave a court favorite so much power to exploit the indigenous peoples. Using funds generated by a new TIF-like Economic Development Area (EDA) that diverted property tax revenues from local schools, the town bought nearly 800 acres of eminently developable land worth nearly a quarter-billion dollars and gave it outright to Sears. It also reimbursed Sears for any monies it expended in developing a lucrative business park there, including the cost of its own new corporate headquarters. "Considered on an acreage-per-job-retained basis, the deal set a precedent that was ominous in its generosity," I wrote in the late and much lamented magazine Chicago Times. "If Ameritech or Amoco threatens to leave [Illinois], the gov will have to give them Kane County, just like the feds gave Utah to the Mormons."
Even back then, spending on Sears looked like a bad bargain. In 1972, two out of three Americans shopped at a Sears store during any quarter of that year. But like a 50-ish businessperson, it was about to enter a mid-life crisis, as was ably explained in The Big Store , the 1987 book by Donald R. Katz. It was losing sales to new discount retailers like Kmart (which later bought Sears) and later Walmart. Worse, as Sears' old core audience moved up in the world, they were leaving Sears behind, and management – almost entirely middle-aged Midwestern white males – didn't understand the new Americans who should have been the new generation of Sears customers, such as Hispanics and working mothers.
The 1989 Sears "incentives" deal excited the scorn of the many economists who have argued since Adam Smith was in knee pants that governments ought not to intervene in the private economy through company- or industry-friendly tax references, cheap loans and other support. Public bodies are very poor at picking winners and losers compared to the market, because such decisions are always dictated by politics rather than financial analysis.
All this was plain enough 23 years ago to observers who were not myopically focused on next quarter's earnings, or next year's elections. You would think that the General Assembly would have learned to shop more carefully by now. After all, this is a firm whose stock has lost more than 80 percent of its value in the past five years.
Think again.
That original EDA was set to expire in 2013; Sears asked the General Assembly for a 15-year extension, which, after much wrangling, Mr. Quinn signed into law in December. At least the firm had the grace to wait a couple of weeks before announcing that it had to close at least 100 under-performing Sears and K-Mart stores nationwide. That was followed in January by news that a major lender had quit lending Sears' suppliers the money they need to fill Sears' orders; that means that many of those suppliers may press Sears for money up front that Sears doesn't have, which may mean a clogged supply line.
These are just the problems this month. Barring a miraculous burst of consumer spending, say people who know the retail business a lot better than most legislators, Sears might not even make it through 2012, at least in its present form. At best, a senescent Sears will survive but only after radical downsizing that will leave America's store as a manufacturer of a few brands like Craftsman or as a lessor of commercial real estate.
Propping up a badly ailing retailer in an era in which retailing in general is in structural decline was so, so – what's the word I want? – so Illinois. Yes, I know, most states play the incentives game. But rather than giving ailing companies what they want, the State of Illinois should concentrate on giving good companies what they need – good schools that produce reliable skilled workers, fair taxes, reliable infrastructure. As long as the State of Illinois does what is easiest rather than what is wise, its stock won't be worth any more than Sears.'