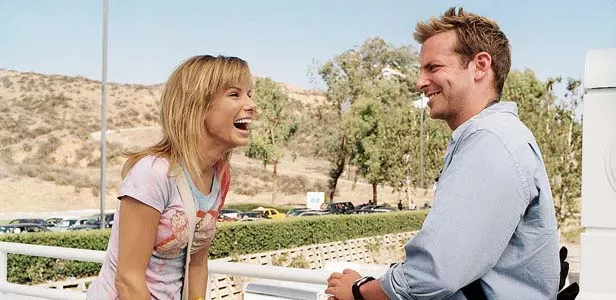 It's hard to describe just how astoundingly bad the new "comedy" All About Steve is. It really is something you have to see to believe. No, scratch that. Do not see this under any circumstance! A root canal would be a joyous experience in comparison.
Having sat on the shelf for 18 months, the only reason this film is being released now is due to the fact that its star, Sandra Bullock, scored a hit earlier this summer with The Proposal, as did her co-star, Bradley Cooper, with the surprise blockbuster The Hangover. Both look like Citizen Kane when compared to this time-wasting turd that goes wrong at every turn.
Bullock is Mary Magdalene Horowitz, a maker of crossword puzzles who the film wants us to accept as an eccentric but lovable goofball. Truth be told, she's mentally ill. Holding full-blown conversations with her hamster and sporting a colorful wardrobe that could kindly be called "distinctive," this woman is nothing more than a stalker, a "comedic" cousin to Jessica Walter from Play Misty for Me or Sharon Stone in Fatal Attraction. The object of her obsession is Steve (Cooper), a cameraman for a roving television news unit who has the misfortune of being set up on a blind date with her. How disturbed is Mary? Within five minutes of meeting Steve, she has his clothes half off in the back of his truck and is ready to jump his bones. In the only sign of intelligence in the film, our hero deflects her advances and gets out of there.
How Mary goes from making crossword puzzles in Sacramento to being stuck in an abandoned mine with a deaf child defies all logic. I won't even bother to mention she has to deal with a hurricane, a tornado and a plague of cicadas as well. Defying all sense of logic and far more disturbing than funny, All About Steve is simply all about bad.
Contact Chuck Koplinski at ckoplinski@usd116.org.