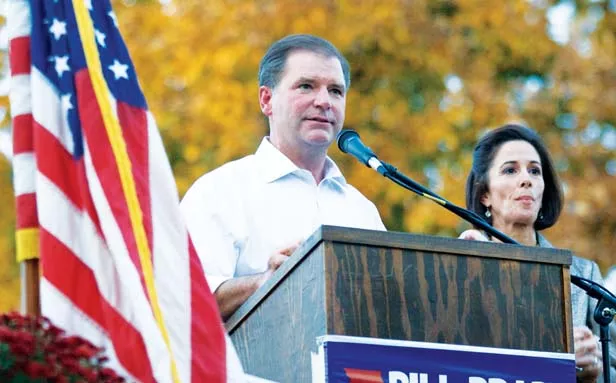 Gov. Pat Quinn has repaid – early and with interest – $1.176 million borrowed during the last fiscal year from 11 state-controlled charity funds. But about $434,300 seized from seven such funds the year before appears. to be gone for good.

During the last fiscal year, Quinn, with authorization from the Democratic-controlled General Assembly, borrowed $1.176 million from charity "check-off" funds that appear on state income tax forms as ways to donate to causes including wildlife preservation, hunger relief and disease research. [See "State taps charity funds to pay its bills," June 9, 2011].

About three weeks after Illinois Times reported the transfers, Quinn's budget office repaid the borrowed sums in full, plus about $1,038 in interest, according to Kelly Kraft, spokesperson for Quinn's office of management and budget.

Asked about $434,300 that was "swept" – not to be repaid – from similar funds one year earlier, Kraft says it was "something approved by the General Assembly. At any time, legislators can introduce legislation to repay the swept funds."

The General Assembly authorized the sweeps through a measure later signed by Quinn.

Where the borrowing is concerned, Kraft says "this will not happen again," but Republican Sen. Bill Brady, who narrowly lost to Quinn for governor in the 2010 election, says the state needs to protect the donation-fueled funds from future raids.

Brady has drafted legislation, Senate Bill 2589, that would ban any transfers from any check-off fund to other state funds. Brady says his proposed legislation is a way of "slapping his [Quinn's] hands for doing something he shouldn't have done."

From the Alzheimer's disease research check-off fund, the state borrowed $134,900 in FY2011 and swept $112,500 in FY2010. Because of the borrowing, the state this spring had to renege on four already-approved grants, which have since been reinstated, says Nancy Rainwater, vice president of communications for the Alzheimer's Association's Greater Illinois Chapter.

"We're excited that the research efforts can continue and this is such a big health crisis that it's important to keep the work going," she says, adding that she would support a measure such as Brady's to protect the funds in the future.

About two months after repaying the $1.176 million borrowed from the charity funds last fiscal year, Quinn signed two new check-off funds into law on Aug. 21. Those funds, which will appear on next year's tax forms, will benefit the Crimestoppers program and an After-School Rescue program.

So far this year, current check-off funds have brought in a total of $1.26 million through income tax form donations.

Brady says he "absolutely" expects that next year's check-off donations will be slimmer as a result of Quinn's borrowing and sweeps from the charity funds.

Contact Rachel Wells at rwells@illinoistimes.com.