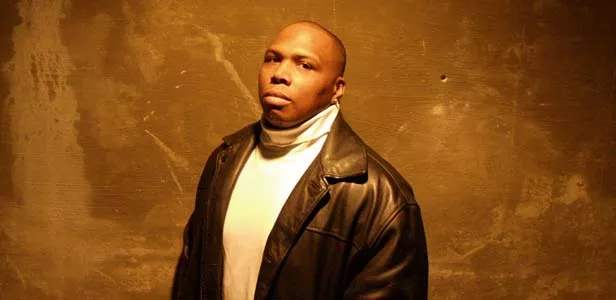 Early one morning, about a quarter till seven, Larry Washington heard a knock at his front door. When he looked out, he saw a phalanx of Springfield police officers.

"Who y'all here to see?" he asked.

They had a search warrant with his name on it. He let them in.

Built like a boulder, the 35-year-old Washington was hard to handcuff; the cops had to string three sets together to lock his arms behind his back. He lay face-down on the floor as officers from the Springfield Police Department, the Sangamon County Sheriff's Office, and the federal Bureau of Alcohol, Tobacco and Firearms swarmed through his 4,000-square-foot Guemes Court home.

The uniformed officers were joined by plainclothes detectives, at least one assistant state's attorney, and a dog trained to find narcotics. The police officers eventually allowed Washington to sit upright in a dining-room chair and let his lady friend leave long enough to take his then-11-year-old son to school.

Sometime after transferring Washington to a squad car, detectives from the SPD's major-case unit found drugs hidden inside boxes of graham crackers — two sandwich bags full of cocaine, weighing half a kilo, or about 1 pound. They also found a scale dusted with a powdery white substance, plus $4,810 in cash.

The next day, the State Journal-Register announced the bust on the front of its City/State section with a boastful quote from SPD Lt. Rickey Davis.

"This is a big-time dealer for us," Davis said. "This guy is huge, probably the biggest we've pulled down. We hit him on a light day."

Facing a possible 100-year prison sentence, Washington was held on a bond of $1 million.

But what looked like a slam-dunk case
didn't play out that way. The two detectives who instigated Washington's arrest — Paul Carpenter and Jim Graham — had just come under scrutiny at the time of the dawn raid. Over the following year and a half, as the investigation of the two cops intensified, the case against Washington fell apart. In October 2006, the SPD fired Carpenter and Graham for misconduct; last month, Sangamon County State's Attorney John Schmidt dismissed charges against Washington, citing problems with the sworn affidavit used to obtain the search warrant executed at his home.

Now Schmidt's first assistant, Steve Weinhoeft, won't discuss the alleged crime.

"The issue in this case wasn't about his ultimate innocence or guilt as to the drugs found inside his house. The issue was the procedure for obtaining the search warrant to get into his house," Weinhoeft says.

Washington rejects Weinhoeft's suggestion that he escaped on a technicality. He has spent the past two years avowing his innocence and fuming that he was framed. Who did it? How? Why? He has theories, nothing he can actually prove. But he's not the kind of man who turns the other cheek: A former high-ranking member of the notorious Chicago-based Vice Lords gang, Washington is seeking revenge.

"They were looking to take my life," he says, citing the possible 100-year sentence. "If you take my life, you take my son's life, you take my daughter's life. What do that leave me? How can they give me that back?"

People who know Washington don't call him Larry; they call him "Hollywood." It's a nickname his older brother tagged him with so many years ago, Washington can't say exactly why. But it still suits his personality — talkative, sharp, and charming when he wants to be — as well as his lifestyle. He has always had at least one foot in showbiz or something kin to it.

Washington promotes a roster of rap and R&B artists, including Ruff Ryders, Johnny P, Twista, and Bubba Sparxxx. He has a financial stake in a limousine business and a clothing store, and was once part-owner of a handful of Chicago-area bookstores specializing in the works of black authors. When he moved to Springfield, in 2002, he worked at a mall kiosk called DeVassi's Hip Hop Mix Shop, selling CDs and cell phone accessories.

Before that, Washington spent virtually every weekend taking his clothes off onstage to the tune of "Shake What Your Momma Gave You." A friend who was working his way through college performing as an exotic dancer persuaded Washington to get into the business. They teamed up with several other dancers, dubbed themselves the Chicago Bad Boyz, and performed at nightclubs that Washington wasn't even old enough to get into. They made occasional appearances in Springfield, usually at Strike 'n Spare East. It was a lucrative vocation and one that Washington kept secret from his gang brethren.

"That was my balance to the street life," he says.

Washington doesn't dress up his criminal background. Growing up on the South Side of Chicago, with a gangbanging big brother and no father at home, he became "affiliated with an organization" by the time he was 10. "I was running with the big boys," he says.

He can still recite the bylaws of the Vice Lords, in which he says he held the title of "five-star minister elite." He missed his senior year of high school because he was in prison for attempted first-degree murder. While on parole, he was arrested for possession of a controlled substance and given a 30-month sentence. In both cases, Washington pleaded guilty.

Records obtained by Illinois Times indicate that the first charge came when Washington and older brother Vincent Smith used sticks, bottles, and a hubcap to beat a senior citizen who lived at their own address. Though Washington is reluctant to talk about the charge, he says that the victim was his uncle and that the beating occurred during an alcohol-fueled family squabble. Clowning around took a sudden and serious turn, and no one realized that the uncle had sustained a broken rib and a punctured lung. He almost bled to death, elevating what could've been a simple battery to attempted murder.

Washington says that Smith — then "fresh outta jail" on an armed-robbery conviction — persuaded him to take the blame, even though he wasn't responsible.

"Me being young and dumb and not understanding how serious this offense was, all I knew was, my big brother was going to go away for a long time," Washington recalls. "So I told the people that I did it. I confessed to everything . . . but they didn't believe my confession." 

Court records lend credence to his account: While in jail awaiting trial, Smith sent a letter to the judge, begging for leniency and saying, "My brother Larry Washington made a confession to my public defendant [sic] that I had nothing to do with the case." But even though Washington was held on a higher bond than his brother, Smith ended up with a nine-year sentence. Washington got six.

He also disputes the 1993 drug charge. The court file begins with a Chicago police report saying that officers pulled Washington over because they knew he didn't have a driver's license and that a subsequent search turned up packets of cocaine and heroin commingled with $960 in cash in the front pocket of his pants. Washington claims instead that a passenger set him up, leaving drugs in his car. He also insists that he was wearing breakaway pants that snapped down the sides and had no pockets. The cops who made the report, he says, were not Chicago's finest. The allegation that he possessed heroin infuriates him.

"I ain't never in my life sold no heroin!" he says. "God snatch the breath outta my son right now if I'm lying. I ain't never been involved with heroin."

Make no mistake: Washington doesn't claim to be innocent, just innocent of these particular charges.

"Somehow the things I get charged with is things I haven't done," he says, "and things I have done, I never got caught."

Aside from some "baby's-mama drama," Washington insists he's been clean ever since he first came to Springfield, in 1995. That gang affiliation is a memory: "I renounced my title more 12 years ago," he says. Never a smoker, drinker, or gambler, he lifts weights regularly and plays basketball with a group of local businessmen every weekday.

His lavish lifestyle — the SPD seized his Cadillac Escalade, leaving him with his Chrysler 300C — he explains as the result of wise investments (the limo company, the clothing store, the music promotions) and the kind of enterprises that don't issue W-2's.

"I have invested in things that people give me back gifts," he says.

Terry Byrd, a local entertainment promoter also known as "Big T" or "DJ TZ," says that he has known Washington about 10 years and considers him a close and dependable friend. When he heard about the drug bust, Byrd says, he didn't believe it.

"I knew good and well that he was a good guy. I don't know what was going on with the case, but I knew that the picture they were painting wasn't true," he says. "I trust my heart, because I knew how he is."

But probably no one was more surprised at Washington's arrest than the woman who is the mother of his 13-year-old son. Now a radiology technician and living in Chicago, she is comfortable in her decision to give Washington full custody of their son, whom Washington has reared on his own for more than 11 years.

"Back when we were together, it was always about the Vice Lords and the gangbangers," she says, speaking on the condition that her name not be publicized. "Now, I never see him with a whole lotta guys. It's maybe one of his lady friends and maybe somebody he's going to play basketball with.

"If I felt like he was selling drugs, believe me, my son would not be with him," she says. "I always felt that my son was safe and well taken care of."

Their child attends a private school, where he makes A's and B's. Washington frets over whether his son has enough to eat at school — often picking up a restaurant meal and delivering it to him — what time he'll be done with basketball practice, and whether he's done his homework.

"I have raised a beautiful son," Washington says. "He's very mannerable; he's just an all-around good kid. He's nothing like me."

The early-morning raid, when the child was awakened by cops, is something Washington says his boy has never wanted to discuss.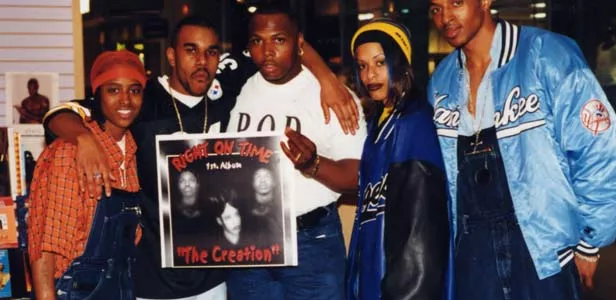 "I did ask him: 'Do you think your daddy sell drugs?' And he said no," Washington says. "I said, 'How do you know?' And he said: Because I know everything you do.' "

Ward 2 Ald. Frank McNeil read about Washington's arrest in the daily newspaper, recognized him as someone he had met in passing, and immediately wondered why he had never heard that Washington was linked to drugs.

"His name would've been bouncing real heavy over in my ward, where, unfortunately, the street sales are done," McNeil says. "Something would've come up."

Months later, he bumped into Washington, who told McNeil that he was innocent. The alderman then checked with the SPD narcotics unit and learned that those officers also hadn't received any complaints mentioning Washington as a drug dealer.

But Washington hadn't been arrested by the narcotics squad; he had been arrested by the SPD "major-case unit," the detectives charged with investigating the most serious crimes.

That information troubled McNeil, who had been hearing complaints about the unit's two top detectives — Paul Carpenter and Jim Graham — for several months. The pair, who often worked as partners, had claimed the alderman's attention in November 2004, when a friend called him seeking help in getting her husband out of jail. She said he was being detained because the detectives wanted him to testify at the murder trial of Anthony Grimm — a decade-old "cold case" that Carpenter and Graham believed they had solved. McNeil's friend's husband appeared in court wearing stripes and chains, but his testimony didn't help the prosecution. Grimm was acquitted.

McNeil had become even more concerned after the Grimm trial, when investigator Bill Clutter filed a formal complaint with the SPD, accusing Carpenter and Graham of concealing reports and intimidating a witness [see "Credibility question," Feb. 24, 2005].

Clutter's complaint was quickly followed by another, this one from Springfield defense attorney Bruce Locher. Resubmitting a complaint he had filed in 2001, Locher accused Carpenter, Graham, and SPD Detective Steve Welsh of misconduct in three separate cases. One of those cases involved Reco Faine, who faced federal drug charges after Carpenter, Graham, and Welsh obtained a search warrant through an affidavit stating that they had found evidence of drugs in his curbside trash. After Locher proved — and a federal investigator confirmed — that Faine had never put his trash out by the curb, the charges were dismissed.

McNeil used these complaints to fuel the fire for the establishment of a citizen police-review board, which he had been proposing for years. [see "Fast track," April 21, 2005].

But defense attorneys and politicians weren't the only ones concerned about Carpenter and Graham. Then-Sgt. Ron Vose, who supervised the SPD narcotics unit, had noticed that the two major-case detectives had been conducting "trash rips," claiming to find evidence of drug use, and using that evidence as a pretext to obtain search warrants seeking weapons, bloody clothing, and other items unrelated to narcotics. Vose also complained that the two detectives were using and paying confidential informants without properly registering them.

SPD Chief Don Kliment shared Vose's concerns, and on June 18, 2004, Kliment met with the major-case unit supervisor and told him to have his detectives share any narcotics information they gathered with Vose's unit and to immediately discontinue their practice of conducting trash rips.

Records suggest that Carpenter and Graham disregarded Kliment's order: Just a month later, they conducted a trash rip at an address that wasn't even within the Springfield city limits.

Tensions increased as Vose — the by-the-books narcotics supervisor — continued to criticize the more creative major-case detectives. The situation erupted on Nov. 16, 2004, when Vose attended the Grimm trial to watch Graham testify. During a break, the two officers had an argument in the courtroom, and Graham filed an internal-affairs complaint against Vose.

The next month, Deputy Chief Bill Rouse — in charge of both the narcotics and major-case units — ordered Vose to list in writing any concerns he had about Carpenter and Graham. On March 2, 2005, Vose submitted this list in the form of a 20-page memo.

Two weeks later, as Carpenter and Graham set out to arrest Larry Washington, the detectives repeated the very tactics Vose had complained about.

According to their own reports, Carpenter and Graham conducted surveillance near Washington's home on March 15, 2005, watching him get into his Escalade.

The next day, at exactly 10 a.m., Carpenter saw two brown trash cans in front of Washington's home and notified Graham, who arrived in a covert vehicle to collect "several white plastic trash bags" (the exact number has never been specified). The detectives then met at another undisclosed location to sift through Washington's garbage.

Among the items they claim to have found: a receipt from Starcrest dry cleaners; a hand-drawn construction plan for an outdoor basketball court; a handwritten note outlining a plan to pay about $30,000 in household expenses, including the mortgage and private-school tuition; and — most important — "two quart sized plastic bags with large corners cut from them and a small amount of suspected cocaine residue on the bags" plus another whole plastic bag.

At 6:30 that evening, Graham appeared before Judge Roger Holmes with a sworn affidavit listing these items, stating that a field test conducted by Carpenter showed that the plastic bags had contained cocaine and that a weapon purchased on Washington's behalf had been used to kill a Chicago cop.

No documentation linking Washington to the death of a Chicago cop was ever produced, and the affidavit doesn't mention that the weapon in question was recovered within hours of the officer's death — in 1999. But Graham got his search warrant.

Vose — the former narcotics-unit supervisor, who ultimately resigned from the department and filed a federal lawsuit against Kliment and Rouse — says he remembers seeing members of the SPD Emergency Response Team in the hallways of the police station in the predawn hours of March 17.

"I saw a couple of ERT guys and said, 'How's it going?' They were doing a search warrant for major case," Vose recalls.

Nobody mentioned narcotics.

"I didn't ask," Vose says. "It was just in passing, and I was tired."

His officers had conducted a drug raid on the night of March 16, and Vose had spent the entire night booking evidence, reviewing his officers' reports, and sending a memo up the chain of command. He was headed home.

Carpenter and Graham and scores of other officers were headed to Washington's place.

Records show that the house was secure by 6:43 a.m., allowing officers to begin searching in earnest. At 6:58, Carpenter found $4,010 in cash, and at 7 o'clock he found a scale. At 7:12 a.m., Detective J.T. Wooldridge found a box of 500 Ziploc bags and an open box of rubber gloves in the laundry room.

Wooldridge noticed that Washington — handcuffed and seated in the dining room, near the front door — was keeping an eye on officers near the pantry, which was a closet in the hallway. Wooldridge asked Sangamon County Sheriff's Deputy Brian Stapleton to have his
K-9 partner, Rocky, search the pantry, but Rocky didn't find any narcotics.

At 8:50 a.m., with Carpenter watching, Wooldridge searched the pantry himself and discovered cracker boxes full of cocaine.

From the beginning, Washington claimed that he had been set up. His house had a keyless entry system, and several friends knew the access code, though not the code to lock the front door when they left. Records show someone set off the burglar alarm at his home on the afternoon of March 15, but nothing appeared to be missing.

Who could have planted a half-kilo of cocaine? No one knows whether the drugs found in his house constituted a true half-kilo. Prosecutors don't test the purity of narcotics in state cases, only federal cases. The cocaine found in Washington's cracker boxes apparently didn't pass a trained dog's sniff test.

After his arrest, Washington began receiving persistent phone calls from a man who was later convicted of federal drug trafficking charges. The man offered to help Washington, but the calls were upsetting because the man quoted facts from police reports in Washington's case — documents no one else should have had. Washington's lawyer, Jon Gray Noll, describes the calls as "goofy."

"He knew what was going on, he had great detail, and he was saying things like, 'I can really help you out.' He knew very intricate details that had not been reported in the news media," Noll says.

The calls stopped after Noll invited the man to a meeting with a federal agent.

In an echo of the Reco Faine case, Washington has a document from Waste Management's dispatch log showing that his trash wasn't out at 9:55 a.m. on the morning of March 16, 2005 — five minutes before Carpenter and Graham claimed to have confiscated it. The receipts and notes Graham said he found in the trash are items Washington swears he wouldn't have thrown away.

He also questioned the field test Carpenter claimed to have conducted on quart-size plastic bags. Noll wrote at least three letters to prosecutor Amy Wolff requesting to have the bags sent to the Illinois State Police for forensics testing. Noll didn't press the issue, however, because he was in no hurry to take Washington's case to trial. The longer things dragged on, the worse Carpenter and Graham looked. That 20-page memo written by Vose had been turned over to the ISP, and the preliminary investigation had resulted in both detectives' being put on paid administrative leave.

But Washington's problems weren't over. One morning, while working out at Gold's Gym, he was approached by SPD Lt. Rickey Davis, who made a couple of attempts to strike up a friendly conversation. Washington refused, telling Davis that he wasn't his friend. Davis claimed that Washington also cursed and said "Go back to your yellow crib," which Davis, who had recently painted his house yellow, interpreted as a threat.

After mulling over the exchange for a few days, Davis called the state's attorney's office, and Washington was rearrested, this time for violation of his bond. Though there was no new charge against Washington, the judge added another $1 million to his bond. He spent more than two months in jail before he gathered enough funds to bond out.

Ald. McNeil says this second arrest convinced him that something was amiss with Washington's case, and he began asking that the results of the ISP investigation into Carpenter and Graham's alleged misconduct be made public.

"It's not something I would normally do, but when you see something gone so far afoul, you've got to ask yourself — wouldn't you want somebody to step up and help you if they were in a position to make a difference? If you see injustice and you can almost put your finger on it, you need to make sure that you are not participating in it," McNeil says. "If our police department has done something inappropriate or illegal, I can either endorse it or I can ask for something to be done about it."

An inkling of what the ISP had discovered during its investigation of the two officers emerged in September, when Illinois Times obtained a 30-page summary report [see "Above the law," Sept. 28]. Three weeks later, Springfield City Council members and the mainstream media received redacted copies of the same report, and the State Journal-Register posted the summary on its Web site. On Oct. 24, Carpenter and Graham were fired.

About the same time — no one involved can pin down the exact date — Noll finally received the answer to the question he had been asking on Washington's behalf for more than a year. Those quart-size plastic bags allegedly found in Washington's trash — the bags that Carpenter claimed tested positive for cocaine — had been tested by the ISP forensics lab, and the results indicated no cocaine had ever been stored in the bags.

Without that evidence, there was no probable cause for a search warrant, and the case against Washington was dismissed.

Records indicate that these results were sent to the SPD as early as June 15 — six weeks before Washington bonded out after being arrested for "harassing" Davis — but somehow never made it into the hands of Noll or prosecutors until months later.


First assistant state's attorney Steve Weinhoeft swears that there was no malice involved. "[The lab] sends reports to SPD with a CC to our office. A handful of them get lost in the shuffle," he says. "I'm proud of the way we handled this case."

Washington, just emerging after two years spent living under a cloud of suspicion, has a different perspective. He wants to pursue a criminal case against Carpenter and Graham for perjury and says that he's consulting with "political friends" about filing a civil lawsuit.

What would he ask for? What would make him whole? Washington becomes uncharacteristically quiet. "Don't type," he says. "I got to word this right."

But he never arrives at a dollar amount or any other tidy answer:

"They were looking to kill me — to take my life unjustly — and they failed. Now it's my turn. What should I do?"


---
TIMELINE
The case against alleged drug dealer Larry Washington overlapped with growing questions about the practices of Springfield police detectives Jim Graham and Paul Carpenter.
June 18, 2004 — SPD Chief Don Kliment meets with the major-case unit supervisor. Kliment orders the unit, which includes detectives Jim Graham and Paul Carpenter, to stop using trash rips and to notify the narcotics unit of all drug-related information they gather.

Nov. 16, 2004 — During a break in the murder trial of Anthony Grimm, Graham gets into an argument with SPD Sgt. Ron Vose, then supervisor of the narcotics unit, who was in the courtroom as a spectator. Grimm is later acquitted.

March 2, 2005 — Vose gives Kliment a 20-page memo outlining numerous concerns about Carpenter and Graham, including allegations that the detectives improperly used trash rips to obtain search warrants.

March 15, 2005 — Larry Washington's home burglar alarm goes off at 1:47 p.m., and the alarm company notifies the SPD. Washington determines that nothing is missing. That same day, Carpenter and Graham conduct surveillance of Washington's residence.

March 16, 2005 — At 9:55 a.m., a Waste Management trash collector notes in his log that Washington's trash is not on the curb. At 10 a.m., Carpenter and Graham reportedly conduct a trash-rip at Washington's home. At 6:30 p.m., Graham meets with Judge Roger Holmes and presents a sworn affidavit stating that Washington's trash contained plastic bags that tested positive for cocaine residue. Holmes signs a search warrant giving the SPD the right to raid Washington's residence.

March 17, 2005 — At 6:43 a.m., SPD executes a search warrant at Washington's residence and finds a half-kilo of cocaine. Washington and a female companion are arrested; Washington's bond is set at $1 million.

March 21, 2005 — Graham submits a written report of the March 16 trash rip he and Carpenter conducted at Washington's home.

April 21, 2005 — Washington waives his right to a preliminary hearing. His bond reduced from $1 million to $200,000. A few days later, he bonds out of jail.

June 2, 2005 — At the request of the SPD, Illinois State Police begin investigating Carpenter and Graham, using Vose's 20-page memo.

Aug. 10, 2005 — Washington's attorney, Jon Gray Noll, writes to Amy Wolff, a Sangamon County assistant state's attorney, asking that the plastic bags taken from Washington's trash be sent to the ISP crime lab for testing.

Sept. 26, 2005 — Noll again writes to Wolff asking for forensic analysis of the plastic bags allegedly found in Washington's trash.

Oct. 4, 2005 — Carpenter is put on administrative leave.

Nov. 11, 2005 — Noll again writes to Wolff, requesting forensic analysis of the bags allegedly found in Washington's trash, as well as Graham's sworn affidavit used to obtain the search warrant.

Jan. 17, 2006 — Graham is put on administrative leave.

May 11, 2006 — Noll files a motion for disclosure of confidential witness(es), asking the court to compel Carpenter and Graham to name any informant who gave them information about Washington. Wolff later responds by telling the court that no confidential informants were involved in Washington's case.

May 17, 2006 — The ISP receives a letter from Gregory Harris, an assistant U.S. attorney, declining to prosecute criminal charges against Carpenter or Graham.

May 25, 2006 — Two days after crossing paths with SPD Lt. Rickey Davis at Gold's Gym, Washington is arrested for "harassing" Davis. Davis claims that after several attempts to establish a friendly conversation with Washington, Washington told him to "go back to your . . . crib" and described the color of Davis' home — words Davis interpreted as a threat. Judge Leo Zappa increases Washington's bond to $1.2
million.

June 5, 2006 — ISP investigators receive a letter from special appellate prosecutor Charles Zalar in which he declines to pursue criminal charges against Carpenter and Graham.

June 7, 2006 — An SPD evidence technician delivers the evidence collected from Washington's trash to the ISP's forensics lab for testing.

June 15, 2006 — The ISP forensics lab sends SPD Lt. Greg Williamson a report showing "no scheduled substance found" on the plastic bags from Washington's trash.

Aug. 3, 2006 — Washington bonds out of jail.

Oct. 18, 2006 — The ISP forensics lab sends the SPD's Williamson a fingerprint analysis report of the evidence from the Washington trash-rip. It shows no fingerprints on the bags.

Oct. 24, 2006 — Carpenter and Graham are fired.

Oct. 26, 2006 — Carpenter is indicted by a grand jury for wire fraud and official misconduct.

Jan. 2, 2007 — Noll files a motion requesting a hearing to determine whether the search warrant in Washington's case was obtained properly.

Jan. 26, 2007 — Sangamon County State's Attorney John Schmidt dismisses all charges against Washington.

— Compiled by Dusty Rhodes