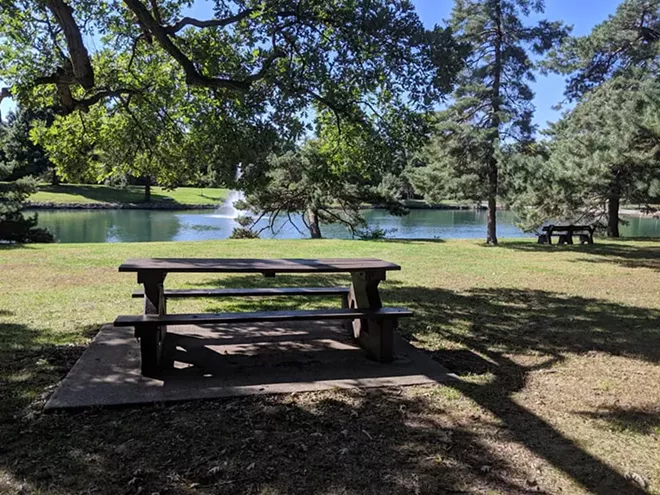 <!———StartFragment———>
The Springfield Park District has issued
guidance
about its facilities in light of coronavirus. The district said Washington, Southwind and Lincoln parks have become busy which can make keeping at least six feet away from others challenging.
"Springfield Park District certainly encourages people to comply with the governor's executive order and stay home, first and foremost," said district director, Derek Harms. "That said, we recognize that many people desire to get outdoors and there's an exemption that allows for that in the executive order."
So, the district is encouraging residents to visit some of the 30+ locations that aren't used as often as others. Washington Park, one of Springfield's most visible and well-traveled, will be closed to vehicular traffic over the weekends, starting April 4 and 5. Harms said this will allow more space for people to use the roadways and maintain distance. People should also stay home if they are sick.
District wide, bathrooms, dog parks, indoor facilities, golf courses, skate parks, playgrounds and the zoo remain closed.
Harms asked people to call the Springfield Park District Police non-emergency number at 217-698-6030 if they see crowds gathered or are worried guidance is not being followed otherwise, like if people are using playgrounds. "There needs to be personal responsibility," said Harms.
More information with the current guidance from the district as well as a list of Springfield parks is
here
.
Contact Rachel Otwell at rotwell@illinoistimes.com.