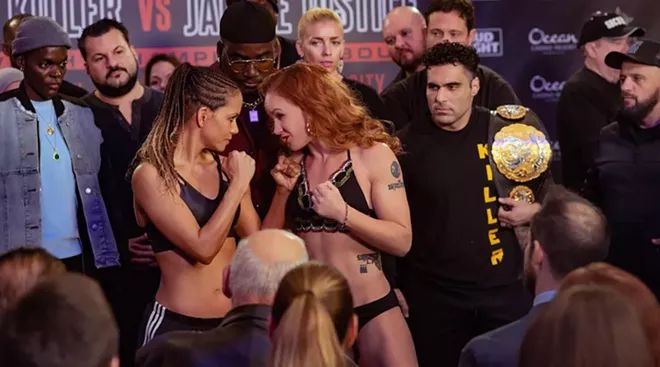 Berry flounders with Bruised
I've noticed something with many of the first features actors direct – they run way too long. My theory is that they're in love with every single scene they've shot and, as a result, resist leaving anything on the cutting room floor. Such is the case with Halle Berry's Bruised, a film that suffers not only from languid pacing but also including nearly every boxing movie cliché in the book.
Berry is in front of the camera as well as behind, and to her credit, it looks as if she put in some serious work to play former MMA contender Jackie Justice. She's convincing as the fighter on the ropes who walked away from the fight game years ago. However, there's a new reason for her to return to the octagon – the arrival of her autistic 8-year-old son who's dumped in her lap after his father has died. Well, you can see where this one is headed...
Screenwriter Michelle Rosenfarb includes an abusive boyfriend, neglectful mother, manipulative manager and lesbian affair with the trainer to this interminable mess. Far too many scenes run too long, while others should have been excised as they fail to move the plot forward. Skip this one – Bruised is dead on arrival. Streaming on Netflix.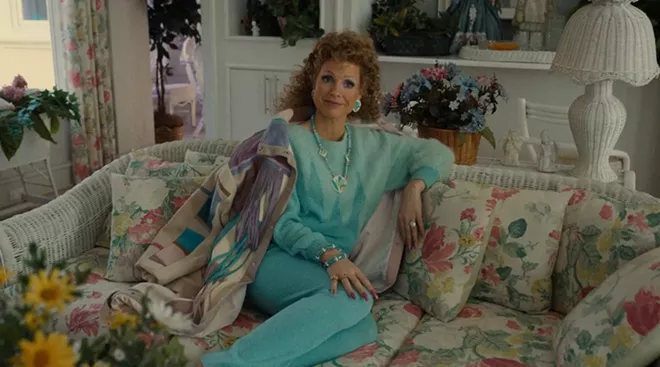 Chastain captivates in Faye
Having not received the wide release it deserved, here's hoping Michael Showalter's The Eyes of Tammy Faye finds an audience now that it's available via streaming. Based on the documentary of the same name, the film examines the rise and fall of televangelists Jim and Tammy Faye Bakker, from their humble beginnings at seminary school where they met, to the height of their power when they were reaching 20 million viewers daily through their PTL network.
Jessica Chastain gives perhaps the best performance of her career as Tammy Faye, convincing as the sheltered teenager who falls victim to Bakker's charm as well as the woman who was more headstrong and independent than others in her chosen field. This is a character ripe for parody or mocking, but to Chastain's credit, she portrays her as an eternal optimist who ultimately deserved better than she got, though guilty of partaking of a lavish lifestyle that would ultimately lead to her downfall. As her husband, Jim, Andrew Garfield continues to impress as the manipulative charlatan who used people in the name of his church for his own personal gain. It's a sordid, juicy story that is still as relevant as it was 20 years ago. Available through Video-on-Demand.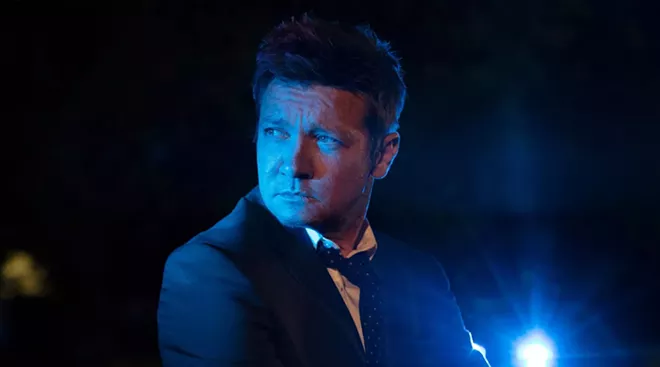 Kingstown requires patience
If you're not quite sure what's going in during the first couple episodes of Taylor Sheridan's Mayor of Kingstown, don't worry. I had a hard time putting together all the pieces as well and by the third episode, there are still some key pieces of information missing. Still, the gritty nature of the show, intriguing premise and compelling performances have me hanging on to see where this is going.
Jeremy Renner takes on the title role, an unofficial moniker as he's a fixer – not an elected official – who's in bed with every known criminal element in the town. He makes things happen by granting favors, looking the other way or exerting undue influence on the right people. None of this is legal, but the law turns a blind eye as they benefit at times from the strings he can pull. How the titular character has this power has yet to be explained, but by the end of the episode three, it's obvious all his machinations are going to come back to haunt him in the worst way imaginable. Graphic in its violence, this is not for the faint of heart, but fans of Sheridan's Tombstone will likely be pleased. Streaming on Paramount+.