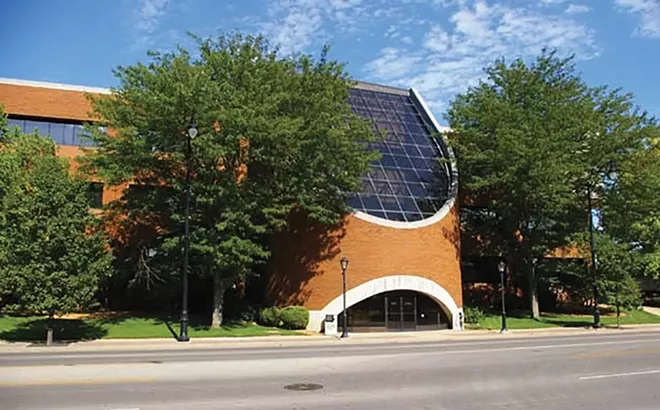 I've toiled in many buildings, most recently, and for more than a year now, in my house.
A cat's purr or pug's snore cannot compare to what once was. Editors, holding off panic as deadline looms, telling reporters in quiet staccato: We need it now. Loud whoops, sometimes expletives, as phones are hung up, sources having confirmed scoops. Arguments over merits, usually dubious, of prepositional phrases, or whether anonymity should be granted – the answer usually was nyet – to a politician or plain Joe who'd coined a provocative phrase. Election night pizzas, with tops of boxes torn off to create makeshift plates. Everything stopped while we gathered around televisions when the O.J. Simpson verdict came in, riveted as the rest of the world and thinking to ourselves: How will we explain this in tomorrow's paper?
In days before the internet ruined everything, this was how things worked, and it seemed perfectly normal. Newspapers were rock-solid institutions deserving of palaces that they built.
Where I worked far away and years ago, they spent millions on a building that grew to 242,000 square feet, an entire side of the expanded newsroom visible to passersby through a wall of glass. Transparency was inspiration: The public should see what we do. I asked whether glass would be bulletproof. Yes, they said, but it turned out otherwise, and my desk ended up near the transparent wall fronting the outside. They promised that the receptionist at the escalator downstairs – she sat beneath a massive Chihuly sculpture installed from the ceiling – would protect us. It all worked out. The cafeteria had cooks and a kitchen, not far from a latte bar where each shot of espresso after the first cost a quarter.
That paper 2,000 miles away, long ago shed of printing press and most of its employees, moved to smaller quarters two years ago; a sale of prior premises now pends. So, too, in Springfield, where the State Journal-Register building next to the courthouse is recently off the market a decade after ownership called a broker.
The prospective buyer hasn't been disclosed, nor has the purchase price been revealed for a building with a $2.9 million ask and 130,000 square feet. I worked in that place for five years and have heard speculation that it might become state offices, with present workers, including three full-time scribes on a third floor once populated by 60 newsroom employees, remaining in leased space that once thrived with so many reporters and circulation drivers and clerks and page designers and press operators that they leased extra parking space.
Completed in 1982, it is a different palace than what architect Wally Henderson originally envisioned. Former publisher Pat Coburn recalls battles between Henderson, who died in 2016, and Jack Clarke, Coburn's predecessor in the publisher's office who died in 2017. Henderson favored a building with four silos, one on each corner – it was more Midwest than Hearst Castle, Coburn says; Clarke prevailed with a design featuring a rounded atrium that the paper's detractors likened to a urinal. It was known for leaks, plus avalanches when accumulated ice and snow slid from the slanted glass roof and crashed to the sidewalk below.
"It never held water well – they were always fixing it," recalls Chris Wetterich, a former SJ-R reporter who now writes in Cincinnati. "The architecture is not horrible. It had the same problems the Thompson Center did."
A photo studio included rounded walls and ceilings – no 90-degree angles – that softened light. Photographers shot everything from cookies to a mountain lion. "I remember it being walked through the newsroom on a leash," Coburn recalls. "It kept up against the wall, like it was afraid of being attacked. Reporters were fascinated. I was, too."
When big news broke, there was, as in all newsrooms, excitement nearly physical. Wetterich remembers when a tornado hit 15 years ago. "They had to turn on that giant generator – it was so loud," he says. A few years later, papers didn't get delivered one day, for the first and only time so far as anyone could remember, because printing operations, moved to Peoria, had no power: That giant generator was supposed to have been moved in case of power failure, we were told, but it was still in Springfield. I also remember the day that executives with GateHouse Media, which bought the paper in 2007, held a newsroom meeting and told the assembled staff that theirs was not a margin-driven company. Bankruptcy ensued.
With rich wood paneling and balcony with a Capitol view, Coburn's office was lavish. "It had its own bathroom – you could live in there," Wetterich recalls. Coburn remembers summoning Rod Blagojevich into the inner sanctum to discuss the Abraham Lincoln Presidential Library and Museum, making sure that others were present.
"I knew that I couldn't trust Rod Blagojevich to do anything if we're mano a mano," Coburn says. "We walked into the publisher's office and Blagojevich says, 'Holy shit! This office is better than mine.'
"And it was – it was a nice office."
Contact Bruce Rushton at brushton@illinoistimes.com.