So many summer concerts, so little time. From big festivals to tiny venues and from hard rock to bro-country and from new wave to hardcore to hip-hop, here's an overview of some of the best music heading for the area.

Springfield
The award-winning Boondocks continues its winning streak this summer with rising Delaware-bred, African-American country star (yes you read all that right) Jimmie Allen (June 22); Koe Wetzel ("Fuss and Fight") from East Texas (June 29); Oklahoma-based country hitmakers ("Down Here") Turnpike Troubadours (July 6); and if that isn't enough star power for y'all, bona fide Hollywood legend Billy Bob Thornton will return for his third Boondocks appearance backed by the Boxmasters on July 28. (http://boondockspub.com/calendar/ )
Hoogland Center for the Arts
(www.hcfta.org) is a little bit country and a little bit rock and roll this summer, though not necessarily in that order, beginning with what may be the ultimate "battle of the bands" in the form of "Beatles vs. Stones – a musical showdown" (June 29) featuring cover bands Abbey Road and Satisfaction standing in for, well, you can probably guess. Next, Rick Dunham, who has been Elvis Himselvis longer than Elvis Presley was Elvis Presley, will continue to do so with the 70s concert (June 30). On the country side, there's veteran Grand Ole Opry star Jon Conlee (July 15), followed by an old-fashioned, banjo and upright piano "Hootenanny!" (July 28-29) promising "some of our nation's favorite sing-along tunes."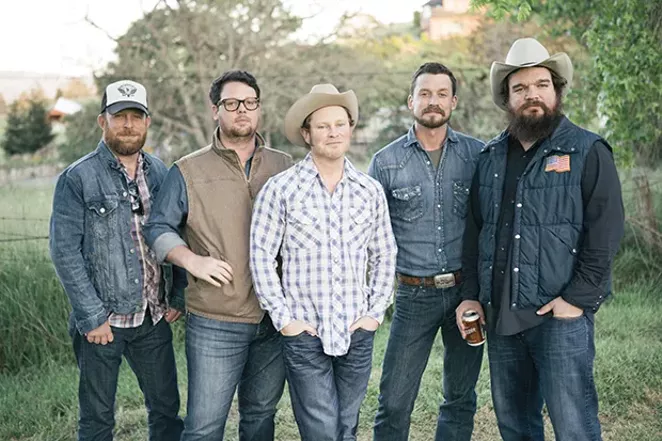 On the festival front,
the Legacy of Giving (L.O.G.)
Music Festival (f/k/a SOHO Fest) is keeping the charity train rolling on June 1 and 2 with dozens of bands in a wide variety of styles, including the copious pipes of Chel, the whip-smart chops of Chris Camp's Blues Ambassadors, the breakneck rock of Los Injectors and too many more high-caliber acts to count, all giving it up for a good cause. The following weekend (June 8, 9 and 10) brings the sixth annual
Dumb Fest
, to take place in various locations, featuring 50 or so punk, hardcore and nouveau-new-wave acts from all over the continental U.S., mixed with a few local faves, including a Sunday afternoon show on the lawn of the Old State Capitol and a climactic performance by NIL8 at the Rock and Roll Hardees on Stevenson. This years Black Sheep Fest (Aug. 11) will feature local bands for $10.
Downtown Springfield Inc.'s second annual
Amaranth Apple Festival
(July 13-14) will do its part to fulfill the utopian promise of Vachel Lindsay's vision via performances by John Cafferty & the Beaver Brown Band (of
Eddie & the Cruisers
fame, for all you '80s nostalgists) along with Tom Petty tribute ensemble Free Fallin, with additional appearances by SIMO, Jonny P, JC Brooks Band, Andy Logan & the OC 75s, Blue G's and Brooke Thomas with Chris Warren. Later in the summer, Down Home Music Fest is scheduled for July 27 and 28, with the 11th annual Black Sheep Fest to follow in August. Keep your antennae aloft for lineup announcements.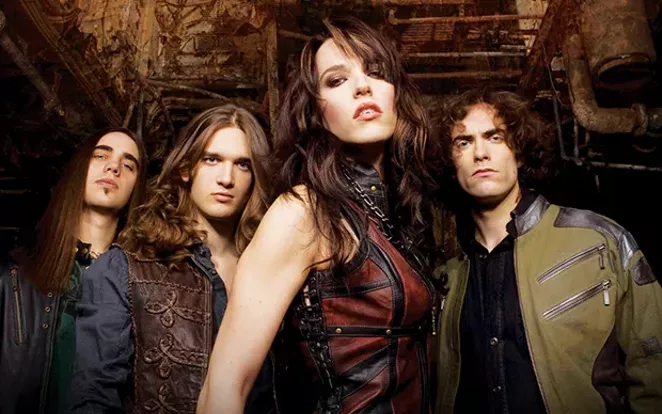 This year's
Illinois State Fair
grandstand shows are all over the place, with '80s idols Boy George & Culture Club joined by one of the Thompson Twins (Aug. 10); Halestorm and Mastodon (Aug. 11), in arguably the most hard-rockin', head-bangin' State Fair show ever; more 1980s nostalgia – though perhaps appealing to a different high school cafeteria clique – with Foreigner and Joan Jett (Aug. 12); Dueling Pianos International's ivory-tinkling audience-participation schtick (Aug. 13); the hot country stylings of Luke Combs and Ashley McBride (Aug. 14); and 311, Offspring and Gym Class Heroes doing what they can to keep 'em separated (Aug. 15). Finally, contemporary country favorites Brett Eldredge (Aug. 17) and Brantley Gilbert (Aug. 19) round out this year's schedule, with a single night of big-name hip-hop, featuring Flo Rida, Ludacris and Childish Major (Aug. 18) in between.
Elsewhere in the region
The
Sangamon County Fair
(http://www.sangcofair.com/) in New Berlin has once again enlisted the help of the reliable talent buyers at Boondocks in booking headliners Midland ("Drinkin' Problem) (June 15); and Chris Lane ("Fix") (June 16). This year's
Decatur Celebration
(Aug. 3, 4 and 5) will feature hip-hop superstar T.I., along with Grammy-winning country artist Gretchen Wilson and "American Idol"-derived rock band Daughtry (visit http://decaturcelebration.com/ for dates and times).
The Castle Theatre
in Normal will present shows by indie-folk godhead Ani DiFranco (June 6); two consecutive nights of Americana heroes with The Mavericks and songwriting legend Ray Wiley Hubbard on June 8 followed by Steve Earle & the Dukes on June 9; 90s alt-rock smart alecks Cracker (June 21); 90s alt-rock pop tunesmith Matthew Sweet (July 11); and erstwhile Fabulous Thunderbird Jimmie Vaughan (July 26); (http://www.thecastletheatre.com/) Finally, the
Peoria Civic Center
will present popular Christian singer-songwriter Lauren Daigle (July 21).