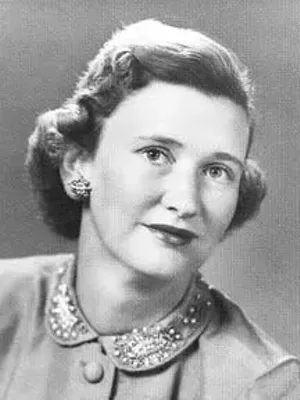 "I'm a better person because my life touched Ning's," said Elizabeth Kloppenburg of her dear friend, Elsiejane "Ning" Staley O'Keefe, who died Aug. 4.
It is a sentiment echoed by many in Springfield. This city was Ning's love, and much of her adult life was spent in service to its people and organizations.
Although Ning's parents lived in California when she was born, their roots were in Springfield, and they moved back when Ning was only six months old. She was the fifth generation of her father's family to be baptized at Central Baptist Church.
Christened Elsiejane, most people knew her as "Ning." The nickname given to her by her younger brother, who, as a very small child, could not pronounce "Elsiejane."
In eighth grade, Ning happened to be getting out of a car one day when she caught the eye of her classmate, Robert O'Keefe, who was patrolling the streets as a crossing guard. They started dating, and stayed together through all four years at Springfield High School. When Robert went to Dartmouth, Ning too went East, to Pine Manor Junior College in suburban Boston. They married on Jan. 1, 1944, in the home that Ning grew up in. He survives, and this New Year's Day would have been their 70th wedding anniversary.
As a new bride, Ning remained with her parents and volunteered for the Red Cross while Robert fought in the European theater of World War II. A devoted golfer, Ning won the Illini Country Club's Women's 18-Hole Golf Championship in 1944.
When Robert returned from the war, Ning settled into the role of wife and mother to her four daughters, born between 1946 and 1956. She also became active in many of Springfield's clubs and nonprofit organizations.
"Community service of all kinds was her passion," recalled her friend Barbara Burris, adding "Whatever project she was working on at the time she was very passionate – everything she took on, she gave 100 percent."
The Central Baptist Church was dearest to her heart. As a child, she attended Sunday school for 17 years without missing a single week. As an adult, she taught Sunday school and served on Rev. Adam Baum's building committee, tasked with overseeing the design and construction of the church, built in 1966 across from the Governor's Mansion. In the planning stages there was some discussion of building the church so it faced north, toward Jackson Street, but Ning would not hear of it.
"When she was on a committee she would fight tooth and nail for what she believed in – most of the time she would win the argument. She was a tough cookie," her daughter Niana recalled fondly. Ultimately, Ning was instrumental in ensuring that the church faced Fourth Street.
In addition to her work with the Central Baptist Church, Ning took on leadership roles with several other organizations within the community. She served as president of the Springfield Art Association (an institution her paternal grandmother helped to found) and the Land of Lincoln Girl Scouts and was twice president of the Junior League. She was a member of the Board of Travelers Aid, P.E.O. and the Mary H. Blackstock Circle of King's Daughters.
"She was a volunteer from the word go. She volunteered for everything she belonged to. Whatever she was currently involved in, she was volunteering in a leadership capacity," said Barbara Burris.
"She loved Springfield, loved social interaction and being with people and helping people, helping things become better," said Niana.
Ning's service to her community went beyond volunteering for local organizations. She was also ready to lend a hand whenever she was needed, and her first thought was always, "What would make somebody else feel better?" At church she frequently volunteered to give rides to people who lacked transportation. When children of her friends were in the hospital, she would bring them a series of small gifts so that they would have something to unwrap and look forward to each day.
Her first love, however, was her family. She was supportive of her daughters and all their activities, running them to swimming lessons and horseback riding lessons even as she managed her household and juggled various leadership positions in the community. Eldest daughter Dianne recalled that she and her sisters always knew when their mother was heading to a church building committee meeting by the Welsh rarebit waiting for them on the stove for dinner.
From their mother, Ning's daughters learned the value of friends, family and community.
"I respect my mother's constant caring," Dianne said. "She wasn't just in a community, she was a part of the community."
Ning O'Keefe was a woman who was willing to be an active participant – in people's lives, in her community, and in life. –Erika Holst