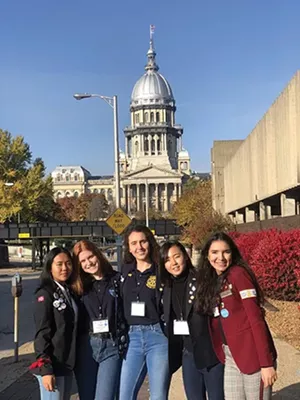 Students who study abroad have life-changing experiences. So do those who host a student from another country.
Area high school students can apply to study abroad during the 2022-2023 school year through the Rotary Youth Exchange Program. More than 40 countries participate. Students must be between 16 and 18 ½ years of age when they leave.
Although some students fear they will miss something by leaving for a year, students who participate routinely have more advantages. They mature beyond their peers by immersing themselves in another culture. Many receive college scholarships. Students say the experience differentiates them when applying for college, graduate school, internships and jobs.
Zane Phillips, from Perry in Pike County, studied in Brazil in 2020. "I was part of an elite group of ambassadors who went overseas and shared our way of life," said Phillips. "It was and is to date the most accomplished journey I have ever been on. It set me up for entering college by allowing me to grow as an adult."
While "outbound" students study abroad, "inbound" students from other countries are hosted here. Hosts are needed for the 2022-2023 school year. Although many host families have children at home, that is not required. Hosting foreign exchange students creates relationships that last a lifetime and exposes the entire family to different cultures and a broader worldview.
For more information, go to www.csrye.org or email barbmalany@yahoo.com. The application process for students is lengthy, so inquire now in order to meet the Dec. 1 application deadline.