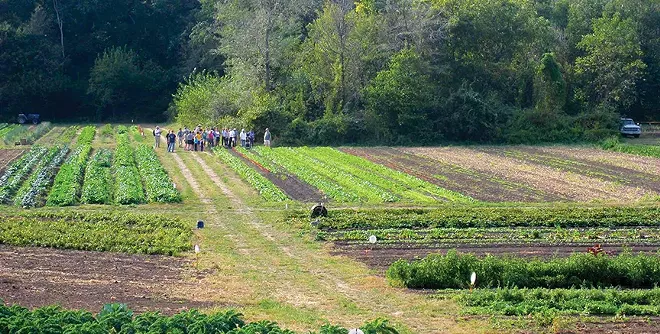 Slow Food Springfield's annual film festival will feature a screening of the film Seasons of Change on Henry's Farm, a documentary that follows the lives of Henry and Hiroko Brockman, who have operated an organic vegetable farm in the Mackinaw Valley of central Illinois for 25 years. It reflects the hope and despair that Henry, his daughter and interns, and all of us living in the current geological age must face while addressing crucial questions about the future of farming on levels from personal to generational to global. Both lyrical and hard-hitting, the film explores how biodiversity, adaptability and resilience are key to survival in an ever-unpredictable future. Following the screening, the film's producer, Terra Brockman, and director, Ines Sommer, will take questions. The evening will also include the Snail of Approval awards ceremony. Tickets are $5 for Slow Food members, $10 for non-members and students are admitted free. Cash only will be accepted at the door for ticket purchases. For more information, call 217-553-9246. slowfoodspringfield.org.


Slow Food Springfield Film Fest
Saturday, Jan. 25, 5:30 p.m.
UIS Brookens Auditorium
1 University Plaza
217-206-6073