Robin Schmidt, a member of the Springfield Park Board and widow of the late John Schmidt, will start work next Monday as a prosecutor in the Sangamon County state's attorney's office.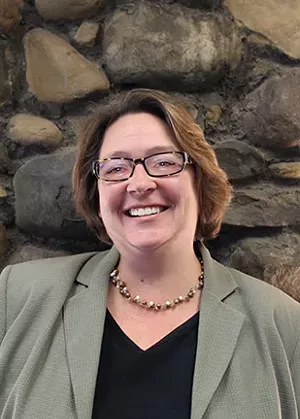 Schmidt will be an assistant state's attorney and will be handling felony cases, said state's attorney John Milhiser. Schmidt previously worked for the office for several years in the 1990s, starting out as an intern while still in law school and becoming head of the traffic and misdemeanor section before leaving to take a job with the Illinois Department of Public Health.
Milhiser said that Schmidt approached him about a job prior to her husband's unexpected death in December. The late John Smith had been Sangamon County state's attorney prior to becoming a circuit court judge. He had been appointed an appellate court judge shortly before his death. Robin Schmidt is replacing an assistant state's attorney who has left the office, Milhiser said.
"We're very excited about having her back in the office," Milhiser said.
Schmidt said that she will continue to serve on the park board.
"I love prosecuting," Schmidt said. "I've always looked for an opportunity to get back to the state's attorney's office. … Obviously, I've had some pretty significant life changes the last few months. This isn't exactly the way I've planned things. It's a good time for me."
Milhiser is believed to be a leading candidate to become U.S. attorney in Springfield. If Milhiser moves on, would Schmidt be interested in replacing him as state's attorney?
"I would never say never to anything like that," Schmidt said. "It's always been a lifelong goal of mine to be a top prosecutor. … I serve at the pleasure of John Milhiser. I'm very fortunate that he's given me this opportunity."
Contact Bruce Rushton at brushton@illinoistimes.com.