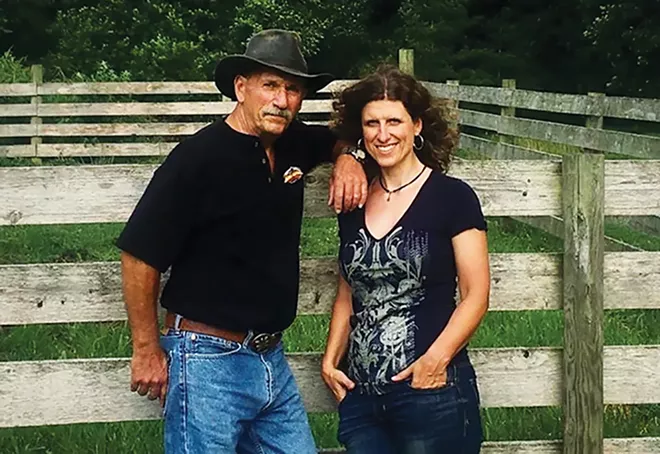 Hello all you happy campers, plus all you grumpy campers too, because they deserve to be heard as well and oftentimes make up the majority of these purported and possibly imaginary campers. But all that aside, let's dig into the scene this week and see what's out there.
First, we start off on a sad note to report the passing of the original VIP rock star, Micky Shomidie, on June 16, 2022. The mighty Micky battled cancer over the last few years, while also dealing with the tragic loss of his son Shane in a kayak incident on the Sangamon River in May of 2018, but always kept his sense of rock 'n' roll and love for family in the forefront. I talked with him a year ago about his "legacy" gig at Koo Koo's 2 on July 3, 2021, and nothing says what he was all about more than this quote from the lifelong rocker himself.
"I just want to say that people always ask me if I have any regrets. My answer is always 'No!' Why? Because I legitimately chased a dream which, by sacrificing time away from kids, losing jobs, houses, girlfriends, wives – nine out of 10 musicians are actually scared to do when it comes down to it. And if I were to have made my dream, we wouldn't even be having this conversation, because I could have provided a better life for more of my family. The point is, I did it to try to make a better life for my children and family by doing it the only way I knew how." His family plans to host a celebration of Micky's life and times later this summer. Rock on, brother.
We haven't covered the bar scene much lately with all the hoopla of early summer stuff, but the bars, beer gardens, big outdoor venues and small patios spaces continue to be full of live music any place you take a hankering for a look-see.
Let's start with Thursday, just for fun, and as a logical place to begin our weekly music observance. What do we find but our good friends and legitimate world-class music makers, Rogers and Nienhaus at the Curve Inn, perennial area band favorites Captain Geech and the Shrimp Shack Shooters (yes, the name is from the cool flick That Thing You Do) at the Sherman Village Park Amphitheater, fun-loving and hip-sounding JackAsh at Route 66 Motorheads on Toronto Road, retro-jazz-swing combo Davina and the Vagabonds hitting the Levitt AMP concert series stage downtown on the Y-Block north of the Governor's Mansion, and little ol' me at Casey's Pub patio on Meadowbrook Road.
By Friday, Saturday and on into Sunday, things are blasting off like nobody's business. You could experience Bloomington resident and incredible jazz trumpeter Brian Choban leading his quintet into Boone's for the Friday Night Jazz show hosted by our Springfield Area Arts Council, then rest up for Branded (reformed from the band formerly known as NCR) burning no daylight whatsoever at the Blue Grouch on Saturday and still catch the terrific trio of Kruisin' Marrs at bucolic Brookhills on Sunday. Or how about making your weekend hangout Whiskey Jack's to catch original, rockin' music with The Hangovers on Friday night and The Lovelorn with Arrowhead Drive on Saturday, then return to say welcome back to Al when the Kitchens do a Sunday afternoon gig?
Now that you get the idea of how easy it is to fill up your precious time with live music, check out our calendar for the many more choices available in our vibrant scene. Later on!