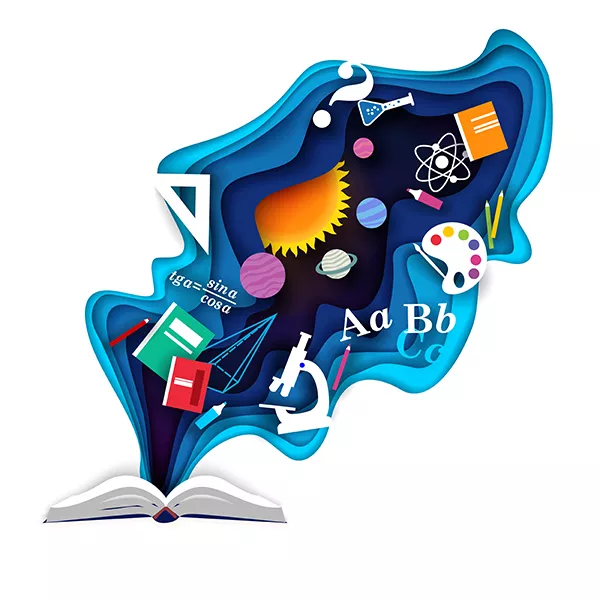 Melissa Hostetter teaches language arts to seventh graders at Washington Middle School in Springfield. She's currently undergoing training on how to teach dyslexic students. Hostetter also moderates an online group of about 250 Illinois educators dedicated to the "science of reading." It's a method for learning that claims to be more grounded in decades of cognitive research than more widely used, traditional models. Those models have assumed kids learn words based on cues, such as context and pictures, and that they will naturally pick up words by being around books. Meanwhile, the science of reading calls for a structured focus on phonics – how letters and their various combinations sound – particularly during early childhood.
Hostetter said she was teaching fourth grade in Chatham when she realized, "many of my students were unable to sound out multisyllabic words." She has noticed the same challenges in District 186, where only 27% of students who took the SATs were proficient in English during the 2018-19 school year. As a tutor, Hostetter did research on reading before deciding to use a phonics-based approach and said she "saw incredible growth in my students."
Some of the more recent debate over reading ignited after journalist Emily Hanford reported stories for American Public Media about how reading is mostly being taught, throughout the country, in ways that counter what researchers have found to be best. Most curriculum, in other words, strays from science. Reading is well-researched. Hanford has pointed to numerous studies, such as a landmark report from the National Reading Panel two decades ago, that show systematic phonics instruction is key. While it's not the answer alone – language comprehension is also crucial – without knowing how to decode words by sound, many kids will fail to become proficient readers.
What's not up for debate is that kids are largely failing to succeed at reading. According to the National Assessment of Educational Progress (NAEP), in 2019, across the nation – only 37% of 12th graders were proficient at reading. Those who struggle within the current system can get help, if they can afford it. But parents who lack resources don't always have the means to set their kids up with private tutors. Literacy is an equity issue. The education gap means Black and Hispanic students fare worse than their white peers when it comes to reading scores. Access to effective reading education can factor into lifelong health and economic outcomes.
In recent years, many states have proposed or adopted legislation aimed at training teachers on evidence-based practices, such as explicit phonics instruction. In Illinois, legislation called the Equity in Early Childhood Education Act was originally part of the omnibus education bill that passed the General Assembly earlier this year, but it was scrapped during deliberations.
Stand for Children, an education advocacy organization, supported the measure. Jessica Handy is the government affairs director for the Illinois chapter. She points to statistics that show just 35% of fourth graders in the state meet or exceed reading standards, according to NAEP. And according to a 2010 report from the Annie E. Casey Foundation, by third grade, if kids are not proficient readers, they are four times more likely to drop out of high school than their proficient-reader peers, and six times more likely to drop out if they are from low-income families. The bulk of youth in juvenile detention struggle with reading, and education advocates point to literacy as a shield against the school-to-prison pipeline.
Handy said the legislation, which has been filed unsuccessfully for multiple years, is aimed at ensuring early learners get foundational math and reading skills. "We need to provide sequential, explicit and systematic instruction in phonemic awareness and phonics," she said. Stand for Children advocates for an evidence-based approach to literacy which, in addition to phonics, includes a focus on fluency, vocabulary development and reading comprehension. The legislation would have also required instruction for teachers to repeatedly and explicitly include those components of reading.
According to a 2018 report from the National Council on Teacher Quality, Illinois "does not require a sufficient test of the science of reading for either elementary or special education teacher candidates." The Equity in Early Childhood Education Act's sponsor, State Rep. Rita Mayfield, D-Waukegan, told Illinois Times she planned to refile a similar version of the bill during the spring session.
Contact Rachel Otwell at rotwell@illinoistimes.com.