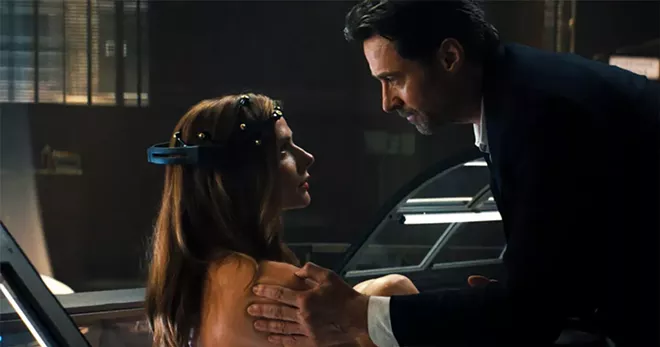 Poignant payoff saves Reminiscence
A smart piece of future noir, Lisa Joy's Reminiscence contains all the elements we associate with films like Out of The Past and Blade Runner – doomed protagonists, femme fatales and cutting-edge science fiction to tell its tale of fatal love, all set on rain-soaked, shadowy streets.
Hugh Jackman is Nick, a haunted fella who runs a memory parlor – a place where customers can relive key moments in their lives. Everything's fine until Mae (Rebecca Ferguson) slinks through his door. Dazzled by the woman's allure, our hero falls for her hard. Then Mae disappears, putting Nick into a tailspin, leading him to access his own memories and those of others to discover who she was and why she left.
Like so many modern movies, this is hampered by unnecessary action scenes, one prolonged sequence likely to test the patience any viewer. However, Joy rights the ship during the final 15 minutes, a gripping, poignant conclusion that not only contains stunning revelations but a genuinely haunting denouement. In the end, Reminiscence's meta-narrative isn't simply a valentine for movie buffs but a haunting examination of obsessive love, the sort best enjoyed in the dark. In theaters and streaming on HBO MAX.
Timely Together one of year's best
"I think of you as a cancer," he says. "I hate your face," she says.
So begins Stephen Daldry's Together, a brilliant two-hander starring James McAvoy and Sharon Horgan as a contentious couple forced to cohabitate during the COVID pandemic. Beginning on the first day of England's national lockdown, the couple – in the midst of a kinda separation – come together to care for their son during the quarantine period. A few minutes in and you can tell each is protesting too much where their disdain for one another is concerned.
Breaking the fourth wall throughout, McAvoy and Horgan recount their inner feelings regarding their troubled past, tenuous present and uncertain future. As the pandemic sweeps the country, they're forced to deal with their frustration with the government, fears for their son and illness when a family member is stricken with COVID. As a result, their compassion for one another resurfaces, albeit not without a few bumps in the road.
Shot in 10 days, there's an urgency to the film indicative of the times. Gripping, heartrending and hopeful, Together is a spot-on chronicle that will be referenced for years to come. In theaters.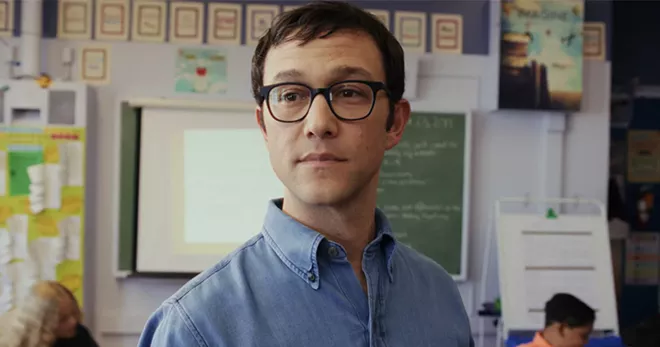 Mr. Corman keeps you on your toes
One thing you have to say about Apple TV's Mr. Corman - you never know when the rug's going to be pulled out from under you while watching it. Written, directed and starring Joseph Gordon-Levitt, the series focuses on a fifth-grade teacher as he tries to navigate a life filled with failed plans and expectations. Teetering on the edge of a nervous breakdown, Gorman desperately searches for some purpose in life, knowing that as each day goes by, his depression grows.
The approach Gordon-Levitt uses is initially offsetting, but begins to make sense. At one moment, he's tumbling through a psychedelic space toward a blazing sun after being slapped by a would-be paramour, the next he's in an elaborate song-and-dance routine with his concerned mother (Debra Winger). These moments represent the disparate thoughts rattling around his splintered mind as he tries to figure out some way to deal with his reality. The reason for his troubles is slowly being revealed, but having seen the first three episodes, I'm curious enough to stick with the show despite its, at times, off-putting approach. Streaming on Apple TV.