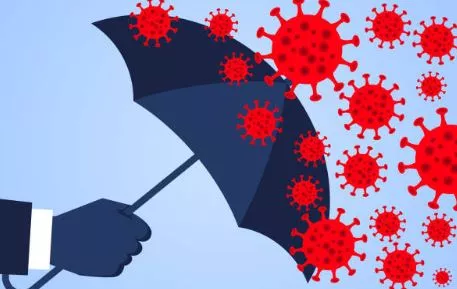 With a holiday weekend on the horizon, Springfield officials remind residents to practice caution. Experts note that
Sangamon County
is seeing an uptick in confirmed cases of COVID-19.
On June 29, 12 new cases were reported. The daily number of confirmed cases had been in the single digits, or at zero, for more than a month prior. Dr.
Vidya Sundareshan
is a professor at SIU School of Medicine and said the additional 19 cases over June 27-29 is notable. "It's important to monitor this very, very closely," she said. If increases continue, restrictions may need tightened she said.
The city is now in
Phase Four
of the state's reopening plan, the second to last phase. Businesses such as gyms have been allowed to reopen at reduced capacity. Bars and restaurants can allow indoor guests, with certain rules in place. But city officials reiterated that under the plan, citizens should continue to practice social distancing, mask wearing and frequent hand-washing.
Recommendations from a city release are as follows:
-Face coverings while in public including at stores, at events and activities when you cannot maintain six feet of distance at all times.
-While at a restaurant or bar, wear a face covering when going to and from your seat. -Maintain six feet of social distance from those not in your immediate family whenever possible. -Wash and sanitize your hands often.
-No handshakes, high-fives, or fist bumps.
-Do not touch your face.
The city's release also notes that "32 states are seeing a rise in COVID-19 cases and increasing hospitalizations. According to the World Health Organization, the worst is yet to come. In order for Springfield to remain on the positive path of economic recovery, it is imperative that everyone does their part and is mindful of others and their own health while helping our economy."
Those who travel outside of Illinois are asked to adhere to recommendations and take a free test at the Sangamon County Department of Public Health (2833 S. Grand Avenue) three to fives days after returning. The drive-thru site is open daily from 9 a.m. – 5 p.m. It will be closed on July 4.
Said
Sundareshan
, "I think it all boils down to personal responsibility."
A list of sites in Springfield to get tested is
here
.