Police and prosecutors are blasting a bill that eliminates cash bail and puts the state in charge of determining whether cops accused of misconduct can remain police officers.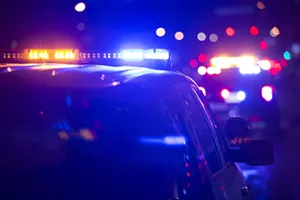 The bill, introduced on Jan. 5 and passed during the closing hours of the lame duck session – the Senate got a revised version at 3 a.m. on the final day and sent it to the House two hours later – was one of the last pieces of legislation to pass the General Assembly before adjournment last week. Supporters say that the 764-page bill sent to the governor will make police more accountable while putting poor defendants on an equal footing with accused criminals who have sufficient cash to bond out of jail.
The bill contains dozens of changes to state law beyond the elimination of cash bail in 2023. There would be statewide use-of-force standards, and all police officers would have to be equipped with body cameras by 2025. The state Law Enforcement Training and Standards Board could receive complaints, anonymously or otherwise, conduct investigations and revoke certification for cops who engage in misconduct ranging from excessive use of force to turning off body cameras, and without state certification, cops can't work. Cops also could lose certification for "any unprofessional, unethical, deceptive or deleterious conduct or practice harmful to the public; such conduct or practice need not have resulted in actual injury to any person." The bill defines unprofessional conduct as departure from "minimal standards of acceptable and prevailing practice of an officer."
No longer could former state police employees work for the Illinois State Police Merit Board, which disciplines state police officers. Motorists who don't pay five tickets generated by automated speed detection or red-light equipment would no longer have driver's licenses suspended. People who lie to officers couldn't be arrested for obstructing police unless there's a second underlying offense. Judges could put aside mandatory minimum sentences in drug cases.
The package has won praise from the American Civil Liberties Union and the Illinois State Bar Association. Gov. JB Pritzker lauded lawmakers when the bill passed.
"I have long held that an essential mark of good governance is a willingness to change the laws that have failed the people of Illinois," Pritzker said in a written statement. "This criminal justice package carries with it the opportunity to shape our state into a lesson in true justice for the nation by abolishing cash bail, modernizing sentencing laws, instituting a certification and decertification system for police officers statewide, requiring body cameras, reforming crowd control response, and amplifying law enforcement training standards."
Cook County State's Attorney Kim Foxx endorsed the legislation, but the Illinois State's Attorneys Association, calling it a rushed piece of work, predicted an increase in violent crime while victims go without justice. Before the bill passed, Sangamon County State's Attorney Dan Wright issued a written statement urging legislators to slow down.
"These fundamental changes to our criminal justice system, far beyond the issue of ending cash bail, should be considered in a manner which permits sufficient public awareness in all corners of our state and a reasonable opportunity for diverse stakeholder input on the specific provisions of the proposed bill," Wright wrote.
The day after the bill passed, Don Edwards, president the union representing Springfield police officers, sent a letter to Mayor Jim Langfelder, urging him to condemn the legislation and saying that city cops had started looking for jobs outside Illinois. "Our membership is disgusted and frankly frightened of what this will do to both their livelihoods and, equally important to them, what it will do to the criminal justice system," Edwards wrote. Sangamon County Sheriff Jack Campbell predicted a spike in crime. "This is an anti-police bill," Campbell said.
The sheriff's office and city police have struggled to make terminations stick under collective bargaining agreements that would be irrelevant in state dealings with accused officers. Springfield police officer Loren Pettit, fired after a positive test for illegal steroids and a report of domestic violence, kept his job after an arbitrator ordered him reinstated and Sangamon County Associate Judge Rudy Braud in 2016 upheld the decision. Sharon Waldron, a former sheriff's deputy who was acquitted of stealing plants from a Sherman park, then admitted shoplifting groceries, was ordered reinstated by an arbitrator in 2015, but Sangamon County Circuit Court Judge John Schmidt overruled the decision. Under former sheriff Neil Williamson, a deputy kept his job despite more than 40 complaints, with a supervisor once praising him as a "squared-away" cop.
Campbell said that there's room for improvement in disciplinary procedures and other areas, but the bill suffered from lack of negotiation and discussion with police. "We disagree with the process," he said. "Nothing good happens at three o'clock in the morning. There was no reason to push that through except that it was bad legislation. Under scrutiny, it would have collapsed."
The bill allows judges to deviate from mandatory minimum sentences contained in some sections of state law. Springfield defense attorney Mark Wykoff foresees defendants getting breaks in cannabis cases. Under existing law, he says, prosecutors can charge someone caught with slightly more than 11 pounds of pot as a drug trafficker – on a first offense, a defendant running weed from California to points east can face a dozen years in prison if pulled over in Illinois.
"Basically, the first time they walk up to the plate, they're in the big leagues and they've skipped all the minor league play," Wykoff says. "I've handled probably five or so of those. Even if you have just an unbelievable evidence in mitigation, the judge's hands are tied. They can't get the person a day under 12 years."
Contact Bruce Rushton at brushton@illinoistimes.com.