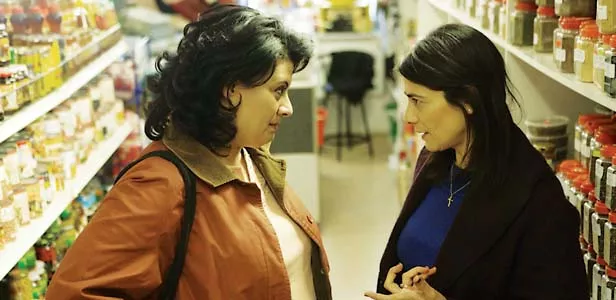 Springfield area cinephiles benefit as the Route 66 Film Festival and the Springfield Art Association's Film Series grow in size and quality. The 2009 Route 66 Fest, held last September, tripled its 2008 attendance while the SAA's 2010 Film Series features one of its best lineups yet. Seven acclaimed films are en route to local screens, including one beloved at Sundance (Amreeka) and an Academy Award nominee (Revanche). Other titles comprise the third major picture from an escalating American filmmaker (Goodbye Solo), a movie written and helmed by a prominent female director (Bright Star) and the most celebrated foreign film of the year (Summer Hours).

Amreeka opens the 19th annual festival on Jan. 17. The immigrant saga tells the story of a divorced Palestinian woman who moves to Illinois soon after the invasion of Iraq. Director Cherien Dabis' short film, Make a Wish, screened at the 2007 Sundance Film Festival. Amreeka, her first feature, showed there in 2009 and won the FIPRESCI International Critic's Prize at Cannes. Although the film marks the debut of many actors, the cast includes Alia Shawkat (Arrested Development's Maeby Funke) and celebrated Palestinian actress Hiam Abbass (The Visitor).

Muna, played by Nisreen Faour, is loosely based on Dabis' aunt, and the filmmaker toiled to make her often-stereotyped characters relatable to all audiences. "It was important for me in this movie to create a sense of intimacy and authenticity," she says. "I want people to walk out of the theater feeling like they know us."

The movie's title is the Arabic word for "America." "Amreeka was my way of finding a title for a movie that's about the melding of two cultures," Dabis explains.


The festival continues with Japanese import Still Walking. The family drama portrays siblings visiting their parents on the anniversary of a family tragedy. In his review, Roger Ebert compared director Kore-Eda Hirokazu to the legendary Yasujiro Ozu for the way Hirokazu lets the story unfold, bolstered by natural cinematography and notable acting. In his New York Times critique, A.O. Scott called the movie "transcendent...completely absorbing, so sure of its own scale and scope that while you're watching it, the rest of the world fades into irrelevance."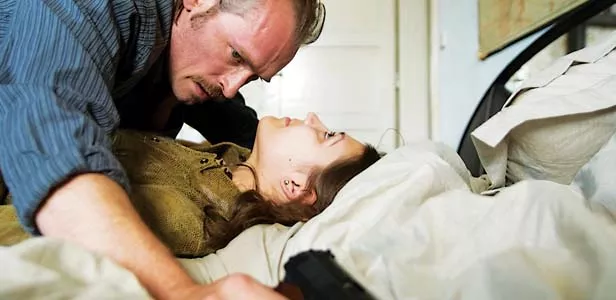 Still Walking is followed by Revanche, an Austrian offering whose title means "revenge." The neo-noir thriller is amassing global awards and will help its country defend a Best Foreign Language Film Academy Award — The Counterfeiters won last year, and Revanche is currently nominated. The complex narrative weaves through guilt, retaliation and redemption in unexpected ways, but the movie has some disturbing turns and is recommended for mature audiences.

Jane Campion, one of three women ever nominated for a Best Director Oscar, wrote and directed the series' next film. Bright Star, which screens on Feb. 28 and March 2, is based on the final years of John Keats' life, anchored by his tragic assignation with Fanny Brawne. Rich costumes and vivid imagery add to the attraction of this early 19th century period piece.


In Goodbye Solo, director Ramin Bahrani examines the relationship between a Senegalese taxi driver and his elderly passenger. If Roger Ebert could convince you to see just one film in the 2010 series, this would be his choice. Bahrani's previous films include Man Push Cart and Chop Shop, but it was Goodbye Solo that prompted Ebert to hail the filmmaker as "t­­­­he new great American director." He continues in effusive praise, saying, "Although this is an independent film in its heart and soul, it is a classical film in its style. It is as pure as something by John Ford."­­ He adds that the movie signals the end of "snarky indie films." His review ends with a remarkable claim: "Wherever you live, when this film opens, it will be the best film in town." Solo opens in Springfield on March 14. (See our interview with Bahrani on page 14).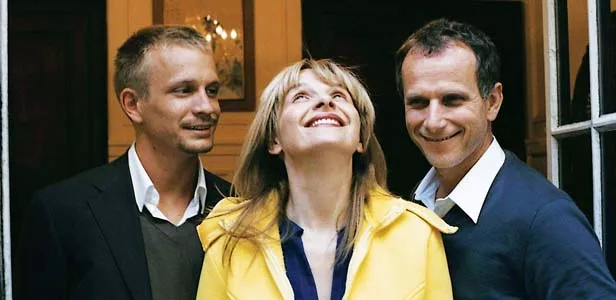 Moviegoers searching for another recognizable face will enjoy Summer Hours, a French movie starring Juliette Binoche, familiar to American audiences for her work in The English Patient, Chocolat, and Dan in Real Life. The film, which focuses on the lives of three siblings trying to dispose of their dead mother's possessions, has swept the early awards season with kudos from The Boston Society of Film Critics, The Los Angeles Film Critics Association, The New York Film Critics Circle, and the Southeastern Film Critics Association. The DC Area Film Critics Association, the lone dissenter, gave its award to the Spanish film Sin Nombre.


North Face, the true story of two climbers attempting to conquer a peak in the Bernese Alps, closes the festival on April 11 and 13.

Zach Baliva is a filmmaker living in Springfield.