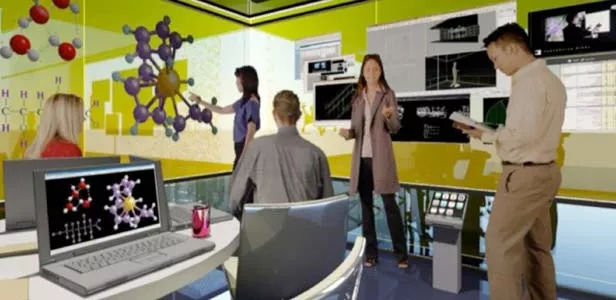 While the Springfield School District plans to renovate its three high schools, and possibly build a new one, it has already embraced a new design for secondary teaching and learning.
"Small learning communities," also called academies or pods, will be built around specific career interests in each school. Students will pick a community and remain there with the same teachers and fellow students for all four years. School Superintendent Walter Milton says this method will give high school students the "opportunity to have individualized attention and help with establishing relationships."
Frank Kelly, a consultant with SHW Group, a Houston architectural firm that specializes in designing progressive, multi-functional learning environments, is assisting the Springfield School District with this plan. He says that small learning communities are beginning to replace departmentalized high schools, where, for example, all of the math classes are housed in a specific wing.
"The whole idea was an industrial efficiency thing," Kelly explains. "The kids would go to English, they'd go to math, they'd go to science. Every hour, a bell would ring and they'd change topics. What we're trying to do now, with things like academies, is find ways to put it all together."
This concept has been called "a school within a school," Kelly continues, since clusters of core classes like math, science, English and social studies are grouped together in one location. Students not only learn those subjects with the same teachers for grades 9 through 12, but they also learn how they relate to potential careers, such as public service, the arts or even digital computer technology.
"It makes schooling real for kids," Kelly says. "They understand, 'That's how come we're studying this, now I know how I'm going to use it in my life.' It makes it a whole lot more interesting and engaging."
As an example, Kelly offers Carl Wunsche Senior High School in Spring, Texas. The school wanted to prepare its students for such career fields as criminal investigation, veterinary medicine, dental technology and news reporting and producing. According to its Web site, SHW Group designed three academic pods with "technologically advanced classes and learning spaces that resemble dentist offices, crime labs, newsroom studios and other professional areas, which are all glass-encased so that other students can observe what is happening inside."
These pods are connected to core curriculum classes, as well as to other activity areas, including a media center, large group instruction spaces, a coffee shop, a bank and a fitness center.
In its recent presentation, the Springfield School District affirmed that its goal is "to create 21st century high schools to prepare our students to compete on a global stage." Milton says developing these "classrooms of the future" will go hand-in-hand with developing small learning communities.
"There's a lot of activities, a lot of things going on simultaneously," he says. "We have technology rooted in everything that we do. We have students as debaters and teachers who serve as facilitators — more than the sit-and-get and stand-and-demand kind of structure."
The Springfield School District introduced the small learning communities concept in its three high schools last year. In its first phase, Springfield High School principal Christine Stahly says students are grouped into academies by their last names and given one assistant principal for guidance and counseling during their four years. Assigning students to the same teachers for all four years is the next step, Stahly says.
Contact Amanda Robert at
arobert@illinoistimes.com
.