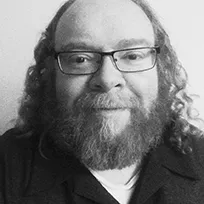 Hello all you music friends and fans, to another column on mostly live music in the time of a global pandemic. Live performances on a medium-to-large scale continue to be on hold due to the precautions necessary to keep our citizenry safe. Smaller shows, online streams and recorded tunes seem to be our best bet in the foreseeable future to receive a necessary dose of the healing power of music. And since our ability to see musicians perform live is somewhat diminished, how about supporting our locals, wherever they may be, at the pre-recorded level?
Micah Walk, thanks to your generous support through Kickstarter, is finishing up his new solo full-band record done with some cool, hip, nationally known names in Nashville with a spring 2021 release date. Ben Bedford just put out Portrait, a collection of songs culled from his first three records, that was the featured album of the month at the acclaimed Folk Radio UK website. Jake Shane, a Springfield-area native and now Madrid, Spain, resident for some years, has a new recording in the works with a full band and asks for your support by donating to a Gofundme account at Jake-Shane-Music. Solar Chariot, an all-original rock-fusion-jazz group featuring Josie Lowder and Nate Cozadd, just released a 10-song album on CD and online called II, available at the group's Bandcamp page. Composer, multi-instrumentalist, songwriter and improvisionalist Mark Schwartz, recently featured in Activator, a local print-only music magazine, has been extremely busy releasing recordings on his Bandcamp page in 2020.
The central Illinois hip hop scene has been so on it lately that the 217hiphop.com website is up and running again, covering all the happenings around here with new videos, songs, podcasts, interviews and whatever comes up out of the local world of hip hop.
And with all this recording of records going on, including other stuff around town I am sure I didn't include, what better time to have Record Store Day happen? If you don't know, RSD began in 2008 as "a way to celebrate and spread the word about the unique culture surrounding nearly 1400 independently owned record stores in the U.S. and thousands of similar stores internationally," according to a blurb on the official RSD website, which is where you should go to see what's about to drop this year from various participating artists and record companies. For 2020, since it is 2020 and nothing can be like it was, the "day" is spread over three days, Aug. 29, Sept. 26 and Oct. 24, to better do the social distancing required in the retail stores. Our local independent record stores, Recycled Records and Dumb Records, are participating in the event, while reminding everyone that things will be a bit different this year.
Mark Kessler, owner and operator of Recycled Records, along with his brother Gary, remembers how in the past, staunch supporters of record stores and firm believers in purchasing the limited items sold only on RSD, waited in line outside the front door for hours on end for the store to open so they could rush in to get the goods. Some things will be different this year, as you can imagine, but cool and awesome stuff will be available for sure, with limits on how many of one item can be purchased so there will be enough for all. It's like the toilet paper ordeal, you know, just take what you need and leave some for others.
Be sure to check our live music listings for what else is going on this week.