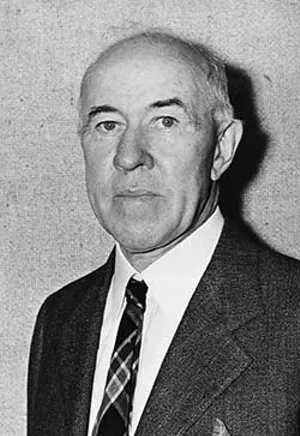 Champaign is used to naive people who overestimate their prospects of success at endeavors at which clearer-eyed observers know they will fail. Think of all those incoming freshmen, all those Fighting Illini teams, all those University of Illinois ethics panels.
We must add to that list one David Green, a 63-year-old physics professor who is running for the U.S. House in the March primary. He used the word "socialist" to describe his anti-corporatist and isolationist views, which is kind of like kids who cherry-bomb mailboxes calling themselves terrorists. Still, it was refreshing to hear anyone use the term to describe what government might do rather than to damn everything government does do.
It wasn't that long ago that perfectly unradical Illinoisans elected socialists to represent them on city councils and in mayors' offices. Rockford prospered for more than 40 years under a coalition of socialists and labor unions. Socialists briefly ran city government in Canton in the years before World War I, where the most radical measure they adopted was boosting the budget for public band concerts. And as I noted in a recent column ("Lousy socialists," Dec. 20, 2012), the City of Springfield has for a century been committed to municipal socialism by its ownership and management of the means of production of a vital product, electricity.
The public official behind the founding of CWLP was reformist water commissioner Willis J. Spaulding, and one of Mr. Spaulding's supporters was longtime Springfield resident Duncan McDonald. Born upstate of Scots parents in 1873, McDonald went to work in the coal mines at 11. He soon realized that while any society will have its rich living on the hill and its poor working in holes in the ground, a good society won't leave the poor buried there.
McDonald grew up to become a mine organizer and administrator, a lobbyist for mine safety and, later, cooperatives, which he had embraced as the alternative to exploitative capitalism. He realized that the working man and woman needed wholesale changes in the economy, not merely better contracts with owners. For 15 years McDonald believed that the Socialist Party of the U.S. could make those changes. The party was a coalition of the 47 Percent of that day – labor unions, social do-gooders, populist farmers and immigrants. At its head, Eugene V. Debs won more than 900,000 votes for president in 1912 and again in 1920.
Alas, leftists never fought against the capitalists as hard as they fought against each other, and the Socialist Party coalition split up. McDonald took up with the new Farmer-Labor Party which brought together organized labor and the farm cooperative movement. McDonald was even nominated as its presidential candidate in 1924, although he stepped down to let the Progressive Party fly the flag for the left in the elections.
I could go on, but political factionalism gives me a headache. Years of watching mass organizations with hopeful aims lose themselves in muddle and disputatiousness must have been disenchanting. By age 50, McDonald was an ex-Populist and an ex-Socialist, although never an ex-admirer of Mother Jones, at whose funeral in Mt. Olive he had been a featured speaker.
In Springfield, McDonald was pals with other citizens considered odd by the folks who golfed at Illini. Vachel Lindsay was one of them, Willis J. Spaulding another. (Mark Harris's City of Discontent, a fictionalized biography of Lindsay, gives us one portrait of the group.) In 1924, McDonald and his wife bought an art and book store, which they operated at 221 E. Adams for the next 35 years. They specialized in books on Lincoln, another man who believed fervently that every person had a right to the fruits of his labor.
Rather than save the world, he tried to help save Springfield – a big enough challenge. He served with the town's great and the good on the pre-World War I committee that oversaw preparation of the Springfield Survey, which inquired into the state of the city's charities, schools, recreation facilities, public administration, industrial conditions, public health and jails. The grim results didn't change Springfield much, but it did change the city's mind about doing any more surveys.
As for his later life, McDonald became a joiner – Masons, Shriners, Odd Fellows – and in 1940 sought the Republican Party congressional nomination. Apparently he left an autobiography, which lies unpublished in what used to be the Illinois State Historical Library; it could make interesting reading.
The town still produces a few odd people who want to change things, although rather than undertake the exhausting work of founding unions or political parties they tend to found blogs. And Springfield still ignores them. Society dame Francis P. Ide worked on the same Springfield Survey committee as McDonald. In an interview as an old woman, she was asked what he had been radical about. She said, "Oh, I don't know. I never listened to him."

Contact James Krohe Jr. at krojr@comcast.net.