Public health problems, racism and climate change. Springfield sisters say these issues are interconnected and it is the work of the faithful to intervene. "Sustainability is critical for life," said Rebecca Ann Gemma, prioress general for the Springfield Dominican Sisters. "Just as we need earth, earth needs us."
The sisters are taking the fight for equity and justice to Wall Street as part of a broader Dominican Sisters Climate Solution Movement, described as "a strategic green investment initiative to address climate change and its effects on marginalized communities disproportionately impacted by global warming." Gemma said the sisters are using their resources to address deep concerns including the "long-overdue national awakwening to race-related police violence." She said the issues they will address relate to the current public health crisis as well. Those who reside in impoverished areas are more likely to contract and die from COVID-19, and more likely to live near harmful pollution.
The Springfield Dominicans, along with 15 other Dominican congregations, have together committed $46.65 million to the cause, which has attracted millions more from investors, including Morgan Stanley. In all, about 3,500 Catholic sisters from across the country have been involved.
Gemma said the money raised, which is currently at more than $130 million, will be invested in climate solutions. It is truly a collective effort. "As a congregation, our sisters work, and many of our sisters work in ministry. So because we take the vow of poverty, we pool our money," she said. The sisters have long held investments which she said are "all socially responsible." Gemma said the funds will be focused on sustainability – farming, sanitation, food security, research and energy as examples. Gemma said the move is one of religious women supporting a cause they see as holy and righteous in a way that is new to them. "It doesn't just transform things outside of us, it transforms religious life as well." The congregations want to see a major finanical shift that prioritizes people and the planet. The initiative is the product of five years of work.
That work is part of a committment Dominican Sisters made in 2015 to develop a plan to promote investment in climate change solutions. Before that, sisters had spent a year studying the issue. In a press release, Dominican Sister Patricia Daly, a corporate responsibility advocate who helped spearhead the national effort, said this: "This marks a new moment of collaboration in the world of finance. May this milestone spark a new movement of integrated climate solutions that are responsive to Pope Francis' moral call to humanity in Laudato Si' to care for God's creation and God's people."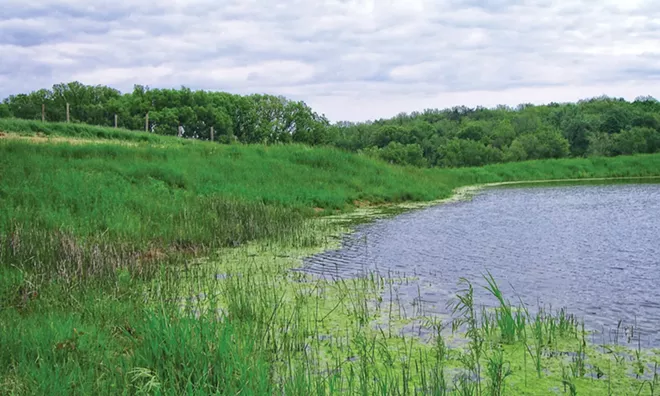 Jubilee Farm
A connection between faith and nature is evidenced at Jubilee Farm, a Dominican Sisters-sponsored center for spirituality and ecology near Springfield on Old Jacksonville Road. On the 164 acres is a home for sisters, a llama and alpacas, a greenhouse, conference and retreat centers, a labyrinth, gardens and more. The offerings have been paired with classes and fairs that sell sustainable wares. The public is welcome to use the space to connect with the divine.
Sister Sharon Zayac lives on the farm, founded in 1999. She said originally it was a way sisters could stand in solidarity with farmers all over the world who were losing their land to agribusiness. "It was a way that we could begin to not only talk about our relationship to the land and how we need to live very differently ... but how we could live that as we spoke about it." Zayac said St. Dominic learned in the 13th century that credible preachers must live their message. Jubilee has been a focal point for that over the decades. "We want people to understand the integrity of the land," she said. "We need to learn to listen to the land and to not continually abuse and use it and figure that it's always going to be there for us."
For those who wish to walk the walk, Jubilee Farm is open to visitors to roam the property. The address is 6760 Old Jacksonville Road, New Berlin. Summer hours are generally 9 a.m. to dusk. The sisters ask you to call ahead to tell them your planned time of arrival: 217-787-6927.
Contact Rachel Otwell at rotwell@illinoistimes.com.