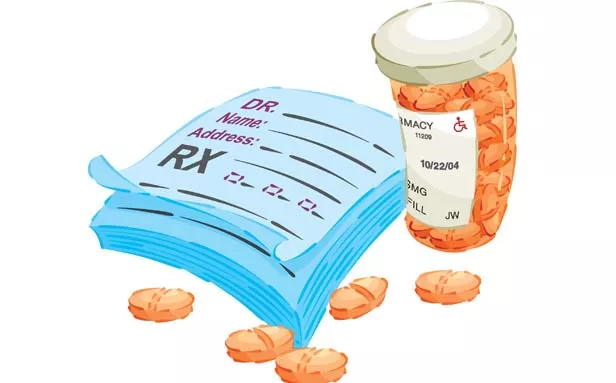 Citing a mental health crisis across the nation, some psychologists in Illinois want the ability to prescribe drugs. But some psychiatrists and physicians aren't on board.

It's a battle stretching back almost two decades, but this year could be different, says RxP Illinois, a group of mental health professionals led by the Illinois Psychological Association. They're pushing state legislation that would allow prescription authority for psychologists. While psychologists and psychiatrists both earn doctoral degrees and deal with mental health, psychiatrists must attend medical school.

Beth Rom-Rymer, a licensed clinical psychologist of about 25 years and president-elect of the Illinois Psychological Association, says there has been a significant decrease in psychiatrists over the past 20 years to 30 years. In the last four years alone, she says, the number of psychiatrists has dropped by about 400 in Illinois alone. A large proportion of those were child psychiatrists, she says.

The legislation that would allow psychologists to gain prescription authority passed a Senate committee with a vote of 6-4 in March of this year, but the bill was not called for a vote by the end of the spring legislative session.

Rom-Rymer says the RxP group is lobbying extensively on the bill in anticipation of the coming legislative sessions.

"We believe this is something that can happen in 2013," she says, noting that Illinois lawmakers have steadily increased the scope of practice for several medical professions in the past five years, including optometrists, nurses and physicians' assistants. Additionally, the decrease in the number of psychiatrists has created a shortage, leaving many patients without adequate mental health care, she says. That, she believes, will convince lawmakers of the need for psychologists to prescribe medication.

The first state to do so was New Mexico in 2002. That state requires psychologists who desire prescription authority to acquire a license, take an additional 450 hours of training, submit to temporary supervision from a psychiatrist or physician, and pass an exam administered by the state. The legislation to establish prescription authority for psychologists in Illinois, Senate Bill 3329, contains the same or similar provisions. Louisiana is the only state besides New Mexico that allows psychologists to prescribe medication.

William Werner, president of the Illinois State Medical Society, says even the recommended additional training isn't enough. Werner, a doctor of internal medicine, notes that physicians and psychiatrists must attend four years of medical school after earning their basic undergraduate degree, followed by several additional years in a residency program. Psychologists also typically earn a doctoral degree, but it's focused more on research than medicine, he says.

"It's really a patient safety issue," Werner says. "Psychologists want to diagnose and treat patients with potentially very toxic drugs. They don't have the background to understand how the drugs work – the pharmacology, anatomy, potential side effects. Extra training does not substitute for the extensive experience of physicians and psychiatrists."

Elaine LeVine, the first psychologist to gain a prescribing license in New Mexico, visited Springfield recently to talk to the Illinois Psychological Association about her experiences with that state's program. LeVine, who has an extensive resume including being an affiliate professor at New Mexico State University and serving as training director at the Southwestern Institute for the Advancement of Psychotherapy, said she understands the resistance from physicians and psychiatrists, but she believes they are mistaken.

"A lot of the resistance to our program came from people who didn't understand the extent of our training," LeVine said in a telephone interview. "Our training was misrepresented as weekend courses. It's actually very extensive. There is always some resistance to change and, to some extent, they're just protecting their professional turf. But now that we're established, we work very closely with primary care physicians. It's not just the fact that we can prescribe medications; now we can talk the talk."

Rom-Rymer says prescribing psychologists would receive a cumulative total of about 12,000 hours of training that includes earning a doctoral degree and the additional training called for in the legislation. She says some doctors can already prescribe medication without the specialized training recommended for psychologists who desire prescription authority.

Lisa Rone, assistant clinical professor of psychiatry at Northwestern University and past president of the Illinois Psychiatric Society, still isn't convinced.

"It really boils down to a simple issue: psychiatrists have gone to medical school," Rone says, adding that the shortage of psychiatrists should be addressed by getting more people to go through medical school, not allowing psychologists to prescribe.

"I just don't know that the solution is putting someone who is not properly trained in to do the job," she says.

Contact Patrick Yeagle at pyeagle@illinoistimes.com.