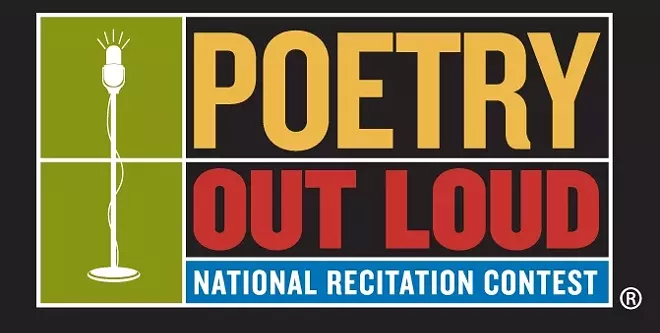 Poetry Out Loud is a national contest for teens that challenges them to eloquently recite poems aloud by memory. The Poetry Foundation and National Endowment for the Arts cosponsor the annual competition. Contests are held at the state and regional levels prior to the national event.
The Springfield Area Arts Council organizes and holds the regional contest here in Springfield at the Hoogland Center for the Arts. This year's contest is Thursday, Feb. 20 at 4 p.m. and the public is invited to come out and listen and support our local youth. It's free. I'm honored to have been asked to be a judge. So make sure you say hello.
Students' performances are judged for physical presence, voice and articulation, dramatic appropriateness, level of difficulty, evidence of understanding, overall performance and accuracy.
The Illinois Arts Council Agency in Chicago oversees the state program while the Springfield Area Arts Council organizes the state contest. That competition will be held March 14, also at the Hoogland Center for the Arts. The public is invited. Parking is available in the garage next to the Hoogland Center for the Arts, 420 South Sixth Street in downtown Springfield.
If you want to venture out east to D.C., the finals will be at Lisner Auditorium, George Washington University, April 30 (semifinals will take place on April 29). Admission is free and open to the public. Semis and finals will also be webcast live at arts.gov.
Send poems or blog post ideas to astienstra@illinoistimes.com.