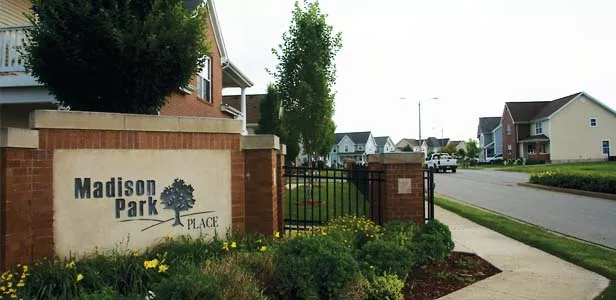 The City of Springfield plans to build and rehabilitate hundreds of homes as part of a strategy to end homelessness within two years.

The city's 2010-2014 Consolidated Plan, created by the city's Department of Opportunity, Planning and Economic Development (OPED), lays out plans to improve affordable housing, economic development, infrastructure and public services using millions in federal dollars. Submitted to the U.S. Department of Housing and Urban Development on May 15, the consolidated plan is a road map telling HUD how the community plans to use funds it receives. It is a plan of action derived from recommendations in the city's November 2009 Homeless Plan Recalibration and Scorecard, a months-long study of homelessness by the Mayor's Taskforce on Homelessness and Heartland Continuum of Care, an amalgam of social service providers. The consolidated plan takes effect July 1 and calls for several measures to eliminate chronic and episodic homelessness by 2012.

The plan says the city will partner with local nonprofit groups in the construction of 100 homes to be sold to low-income families and individuals. Under the plan, the city will work with public and private lenders to make low-interest, low down-payment home loans, hold home counseling sessions, provide for closing costs and more. About 300 existing homes and rental units would be rehabilitated under the plan, bringing the homes up to code and making them safer for current and future residents. Additionally, 100 new rental units are in the pipeline to meet the need for supportive housing, which combines semi-permanent shelter with services like substance-abuse counseling and job training.

Sandy Robinson, director of community relations for the city, says the idea behind the plan is to create safety nets that prevent people from becoming homeless and help those already homeless to get back on their feet.

"It sounds kind of strange to say, but ultimately the answer to homelessness is homes," Robinson says. "Providing affordable housing with supportive services is truly the long-term answer to ending chronic homelessness and reducing episodic homelessness to a shorter period of time."

The plan will take advantage of an estimated $1.4 million in federal Community Development Block Grants and more than $600,000 from HUD's Home Investment Partnership Program, as well as more than $2.7 million from prior program years. The city has applied for the federal grants already, though it has yet to find out how much money will actually be awarded.

Using data from the 2000 national census, OPED produced the plan to concentrate its efforts on the 19-census-tract section of Springfield with the most need, an area bounded by Sangamon Avenue and Interstate 72 on the north and south, and Dirksen Parkway and Chatham Road on the east and west. Sixty-seven percent of the population within that area qualifies as low-income, OPED says, in contrast with 51 percent of the general population that qualifies as low- or moderate-income.

If the federal dollars don't come through, Robinson says the city and its partners can still accomplish some goals through other funding sources.

"One of the main things behind being effective planners is maintaining the baseline of funding," Robinson says, adding that developers and philanthropists contribute a substantial amount of funding in addition to federal money. "As a community, we're going to be looking in all of those different areas."

Robinson is optimistic yet realistic about what Springfield can accomplish with regard to eliminating homelessness.

"The whole notion of ending something seems to be overly ambitious, but at the same time, it also compels you to keep moving in the right direction with some deliberation and speed," Robinson says. "I doubt that there will ever be an end to homelessness as we know it, but what we're speaking of is making sure we have the right systems in place and the right opportunities available that people do not have to find themselves in this situation for the lengths of time that they previously had."

Robinson emphasizes that the plan is not only what the city will do; it represents coordination between several nonprofit groups and service providers concerned with homelessness in Springfield.

"We have to work together to attack the issues that cause homelessness in the first place," Robinson says.

Barb Olson, an organizer with the Homeless United for Change advocacy group, says she'll believe in the plan when she starts seeing results. HUC often has an adversarial relationship with the city and the Heartland Continuum of Care, at times having to "pound on the table" to get themselves heard, Olson says.

"We know that HUC needs to continue to monitor the progress on reaching these goals," Olson says. "Also, we're pushing forward with our own program. We're not going to wait for the city."

Contact Patrick Yeagle at pyeagle@illinoistimes.com.