Masked employees serve a steady stream of pick-up and carry-out customers now at Cafe Moxo in downtown Springfield, both old and new customers who come to the popular establishment to get their daily caffeine fix or take away a bite to eat. What many patrons may not realize is that the coffee and lunch spot was almost Cafe Closed until owner Mark Forinash secured federal COVID funding to help him rehire laid-off employees during the ongoing pandemic.
"We all work in this place together, and to be able to look at my employees and say 'Hey, you can come back to a job,' that's what it is all about," Forinash said. "This is about bringing back the people that support our community, that support me and my family."
Forinash secured a Paycheck Protection Program (PPP) loan, part of the federal aid package to help small businesses pay their employees during the COVID-19 crisis. Forinash did not want to disclose the loan amount but said it equaled two-and-a-half times his monthly payroll and has helped him to put five employees back on the job at Cafe Moxo. One other employee was rehired following a Greater Springfield Chamber of Commerce grant.
"Our average tenure here is a little bit over five years, so we don't have the transient employee base that a lot of operations do," Forinash said. "Everybody who is still at home, we've been able to continue paying all of their benefits, medical, dental and vision, so they are still fully insured. That's really important to us."
According to the U.S. Treasury Department, the Paycheck Protection Program authorized up to $349 billion in forgivable loans to small businesses and nonprofit organizations to pay their employees during the pandemic. The loans can be used to cover payroll costs, most mortgage interest, rent and utility costs over the eight-week period after the loan is made. The loans will be forgiven if the receiving business keeps its employees on the job at current compensation levels and no more than 25 percent of the loan is spent on non-payroll costs. The application period began April 3.
"Oh, talk about a miracle," is how Susan Danenberger describes the emergency government assistance she has received for Danenberger Family Vineyards in New Berlin.
Danenberger received a $20,000 PPP loan that allowed her to rehire nine laid-off employees effective April 15.
"It affects our whole community when a local business shuts down. My employees are like a family," Danenberger said. "Now we are having to work a little differently, so we are still apart but we're together."
Danenberger was also among a handful of Sangamon County businesses that received Hospitality Emergency Grants from the Illinois Department of Commerce and Economic Opportunity (DCEO). Danenberger's $10,000 DCEO grant allowed her to buy supplies like bottles, corks and labels that she needed to finish the wine that was being produced when the pandemic hit.
"The fact that the state actually did something was mind-blowing to me," Danenberger said. "I was so appreciative to Governor Pritzker, maybe one of these days he will come out to visit so we can thank him in person."
Roy Beal, owner of The Chili Parlor at 820 S. Ninth St., received a PPP loan that has allowed him to keep his 10 employees on the payroll.
"It's not something we really wanted to do, but unfortunately in times like this it was something we felt was necessary to continue along the path that we are traveling," said Beal, who is now dealing with a shortage of meat that he needs to make his food products.
"This is a temporary situation and we are using the loan mostly on our payroll to keep our employees working," Beal said. "But it's not really helping with the losses that we are having."
"No real system of appropriately deciding who needs PPP."
Jennifer Ward applied for a loan on April 3, the first day the PPP application was made available. She did not receive approval before the first round of federal funding was exhausted.
"I have checked the status of my application after the program was funded again and my application is still 'in queue for SBA submission' on the status bar," Ward said. "When this program was being discussed this was a really big deal for me, so by the time I could apply I had taken myself through the process of knowing that I have been responsible, worked hard and poured everything into my business."
Ward is the owner and director of Alternatives and Solutions Counseling LLC, A+ DUI and Counseling in Springfield.
"In terms of the PPP, I think that process could be done differently. I do not feel there is a check and balance of any kind," Ward said "There is no real system of appropriately deciding who needs PPP or who needs it more."
Ward applied for and received a grant from the Greater Springfield Chamber of Commerce that helped pay one month of her utility costs, which has helped. But Ward operates an outpatient substance abuse treatment business, and if she has to shut down, that could mean serious consequences for people who need her services.
"It is important for clients to have access to treatment services, including the 80 percent who are attached to a variety of court mandates," Ward said. "They are part of a larger system that has been disrupted, and that disrupted system is disruptive to my business."
Denise Kerr owns Who Does Your Hair Styling Salon in Springfield, a service business that she describes as "one of the lucky ones." The business received a $14,700 PPP loan and a $750 Chamber of Commerce grant. But "lucky" does not mean the process was easy.
"My experience with the PPP was not good because they kept changing things about it. The first application I filled out, the bank actually asked me to drop off the list," Kerr said. "Then the very next morning they sent me a new application to fill out online that was different than the one I filled out before.
"There were days where I would spend six hours on the computer trying to decipher everything that we needed to do and what reports we needed," Kerr said. But she persisted, and was able to bring back two employees with the loan.
"It's a big sigh of relief. I've had my business since 1987, but due to things that have occurred in my life I hardly have any savings at all," Kerr said. "So if I had not received this, I don't know how I would have kept going."
Kerr also applied for a $10,000 federal Economic Injury Disaster Loan, but said due to the huge response, she was informed that her business would receive just $3,000, or $1,000 per employee, including her. But Kerr's clients are stepping up in a big way, purchasing gift certificates for future services, and that extra influx of working cash has made a lot of difference.
"I'm not sure why we have received it and some others have not."
Kris Salter, who owns KSID Interiors in Springfield, applied for the PPP program the first day it was offered, and received $19,000 plus additional federal assistance of $1,000 per employee.
"It has helped us tremendously to make sure I can keep my four employees intact and I didn't have to lay anybody off," Salter said. "It basically covered our payroll for about two and a half months."
Salter is grateful for the assistance, but feels uneasy at the same time because she is used to generating her own money to sustain her business.
"It's a little uncomfortable for me to be receiving funds that a lot of other small businesses are not receiving," Salter said. "I'm not sure why we have received it and some others have not."
"Every person of those 15 people has a particular job and it is integral to us being successful," said Resource One owner Cindy Davis. "If one person is gone, we can't function."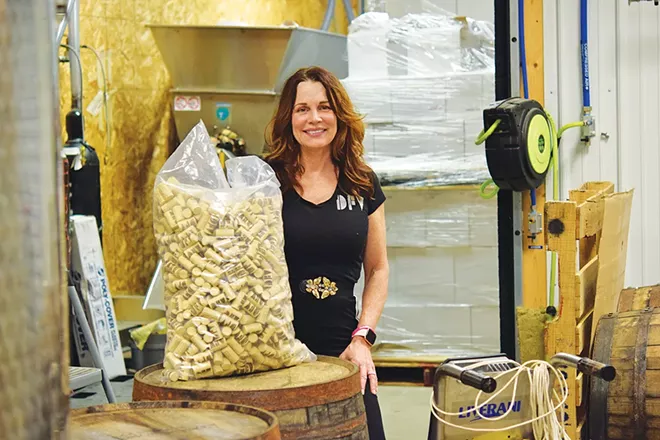 Davis found out about the PPP program through a nationwide best practice group of furniture dealers to which she belongs. They have regular conference calls to discuss the latest pandemic developments that affect them, and how they are responding.
"The loan is going to mean a lot, because our business is dependent on providing a service," Davis said. "I don't know that it was totally President Trump's doing, but he was the first one to talk about it. As a business owner, he gets it."
Nonprofit organizations were also allowed to apply for PPP loans, and Springfield's Kidzeum of Health and Science received approval that "threw us a lifeline to help retain our staff and to keep serving the community," said executive director Leah Wilson.
"We were on the verge of either furloughing or laying off staff because with the doors closed we had very, very little revenue coming in," Wilson said. "Small, startup organizations like ours are the most vulnerable because we haven't had many years to build up operational reserves. We are still building our client base, and in our case that is visitors."
Wilson said the Kidzeum had to lay off two part-time staff right after the facility closed its doors in March. Those two haven't been brought back yet, she said, but the PPP loan will allow the institution to maintain the rest of their five full-time staff.
"So many of the players involved in executing the program were figuring it out as they went along," Wilson said. "All of those moving parts meant that we spent quite a bit of time making sure we were dotting every i and crossing every t, and the contract we were going to sign was in the best interest of the organization."
"The bigger banks weren't able to get it done like some of the smaller local banks were."
Those applying for PPP loans had to go through approved lenders, and in Springfield many of the loan recipients had praise for how smaller local banks handled the often confusing and contradictory application process.
Cafe Moxo's Mark Forinash credited the staff at United Community Bank for making the PPP application process "seamless."
"You hear the horror stories of all these banks and all of these people not being able to process transactions, not even being able to get into the queue," Forinash said. "I would have to say that UCB was second to none, they really handled it fantastically."
Denise Kerr, owner of Who Does Your Hair Styling Salon, also used UCB.
"They were really good about helping me navigate this," Kerr said. "A lot of my friends around the country used bigger banks and some of the bigger banks weren't able to get it done like some of the smaller local banks were."
Cindy Davis at Resource One had similar words of praise for her bank.
"We worked with Evan Westlake at INB and we applied for the loan and the next day the government changed the application, so I had to reapply," Davis said. "So we applied on the first Friday that you could and found out the following week that we had been accepted and then got the money. It was a really quick turnaround."
United Community Bank president and CEO Todd Wise said his bank has handled approximately 1,400 PPP loans, with a value of $130 million.
"That is a common theme, not just in Springfield but all across the country. The big banks, for whatever reason, were ill-prepared to deal initially with the SAFE Act and the PPP," Wise said. "We worked with our IT staff to get good work flows in place so once we got good final guidance on the Thursday night before they opened the program on Friday, we were ready to go."
Wise said UCB began planning for the loan process the week of March 23 while the program was still being discussed in Congress.
"We didn't get prepared and do it so that we would get the accolades, we did it because we wanted to do the best job we could for our clients," Wise said. "There's a lot of folks out there that are hurting as a result of this pandemic. These monies will make a huge difference to our business clients and to their employees."
INB Senior Vice President Evan Westlake said "long nights and a lot of hours were necessary to get this loan process done."
"The big banks have good people working there just like we do, but the bigger banks are dealing with huge systems," Westlake said. "At INB and other community banks, we are headquartered here, the bulk of our people are here, so when we have a crisis like this, we are able to physically come together and actually formulate a plan."
The majority of INB's 400 PPP loans worth about $75 million are in the Springfield area.
"It's kind of where the rubber meets the road. This is why we go to work every day," Westlake said. "We are helping out our neighbors, clients and friends. It's a chance for banks to very tangibly give back to the people we surround ourselves with every day."
"Not going to be enough."
It's difficult to gauge how many PPP loans have been approved, because that information is not being readily shared by the Small Business Administration or other branches of the federal government. We contacted the offices of members of Congress Rodney Davis and Darin LaHood to see if they could obtain a list of PPP recipients in Sangamon County, and even they were unable to get that information, although both offices put us in touch with businesses who had approached them with questions about the program.
One thing appears certain, however, and that's the fact that $349 billion will not cover the need that exists among small businesses struggling to stay open during and after the pandemic.
"The PPP is not going to be enough. It will build a one-lane bridge. But in order for traffic to go both ways and not have closures, we need a two-lane bridge," Cafe Moxo's Mark Forinash said. "Two months of payroll is not enough to get by until operations resume. It is not enough to help ramp a business back up 100 percent."
"We know all of the customers are not going to come back on June 1, July 1 or August 1," Forinash said. "It just isn't going to happen."
Hospitality grants awarded
Nine Sangamon County businesses won the state's hospitality grant lottery
A total of 12,101 restaurants, bars and hotels applied for the Illinois Department of Commerce and Economic Opportunity's (DCEO) COVID-19 pandemic grant program.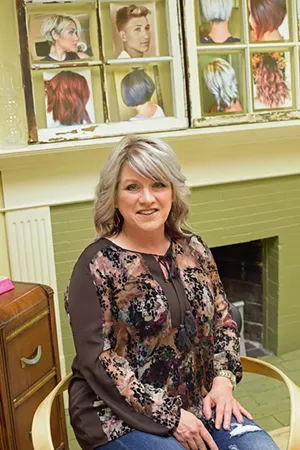 The 708 recipients from across Illinois were chosen at random through a lottery process to split the $14 million in grant funds. One-third of the grantees are located outside of Cook County. Those establishments will use the funds to support things like payroll, rent, job training and improved technology.
Sangamon County recipients include:
• Lucky Moon Saloon, Glenarm, $10,000
• Danenberger Family Vineyards, New Berlin, $10,000.
• Turasky's Catering, New Berlin, $10,000.
• Blue Grouch, Inc., Springfield, $10,000.
• Holiday Inn Express, Springfield, $25,000.
• Super 8 Springfield. Springfield Lodging LLC, $25,000.
• The Inn at 835/Conn's Catering, Springfield, $50,000.
• VISION INC. Springfield, $25,000.
• AZ-T-CA Mexican Grill, LLC, Springfield, $25,000.
Awards for the Hospitality Emergency Grant Program were drawn from existing DCEO funds budgeted for tourism promotion, job training and general operations. More than 450 small bars and restaurants received an average grant of approximately $14,000 while more than 250 small hotels received an average grant of $30,000. –David Blanchette