If you wonder what many of us are doing during the pandemic and plan to continue for the upcoming holidays, look no further than the alphabet's second letter. Bonding, booking, baking, birding and biking are popular ways to cope with the stress of the virus and stay-at-home directives.
Bonding
Ryan Leake, owner of Little Lincoln's Toy Shop, 3450 Liberty Dr., says his biggest seller during the pandemic is the "air fort," an inflatable tent four feet tall and six feet in diameter.
"We have sold hundreds and have shipped them all over the country," says Leake, who expects to sell even more for the holidays. He says the air fort may be the perfect homebound gift. It can provide parents some private space to work from home or kids an inside place to play action figures or board games.
Leake has also sold plenty of board games for family bonding and has doubled his sales of arts, crafts and science sets. "Parents are trying to entertain preschoolers while the older kids are doing their e-learning," he speculates.
Jigsaw sales have kept downtown retailer The Cardologist, 229 S. Sixth St., going during the pandemic, according to owner Doug Mayol. "I am quite literally falling over stacks of puzzles on the floor," he says while preparing for holiday sales. "Jigsaw puzzles are still my number-one category and I think that will continue for a long time."
Early in the pandemic Mayol had trouble keeping up with demand, but manufacturers are now better equipped to handle orders as puzzles became a hot item.
Pandemic bonding is not limited to humans. Families working and schooling at home have headed to the Animal Protective League, says Ian Wick, adoption center manager. When lockdowns began, he wasn't sure what would happen and sent out pleas for emergency fosters, which cleared out all of the dogs and a lot of cats. Many ended up being adopted, and the pattern of getting animals in and out quickly has continued.
"People working from home are more willing to foster or adopt a dog or a cat because they have a little more time. They also are looking for a friend to help them get through this stressful time," he says. He noted that "you can hug dogs and cats," something you may not be comfortable doing right now with friends.
Wick says the shelter schedules appointments to limit the number of people inside and to better match what animals people want and need. Typically, adoptions go up before the holidays, and anyone wanting to add a pet to the family for Christmas should make an appointment now.
Booking
The Book Rack, a shop at 2943 W. White Oaks Dr. specializing in used books, has seen a big jump in sales during the pandemic, according to manager Stephanie Bond. She says the store has doubled the number of customers and some are buying three baskets of books at a time.
"People are trying to stock up in case we shut down again," she explains. If that happens, the store would revert to curbside sales. In the meantime, workers sanitize each book before it is sold.
Bond says now is a good time to get books for the holidays and the winter with lots of Christmas-themed reading material in the store. However, top sellers are still fiction books, especially suspense and romance.
"People are trying to escape reality," she says.
Baking
Anyone searching for yeast and flour in the pandemic's early months may have been stymied, but Lyndsay Grawey, manager of Food Fantasies, says supplies are better now. "People are definitely baking and cooking at home," she notes.
Grawey says the health food store has seen increased sales of immune-boosting supplements, vitamins and hand sanitizer. Customers are stocking up on canned goods "when they are frenzy buying," she says.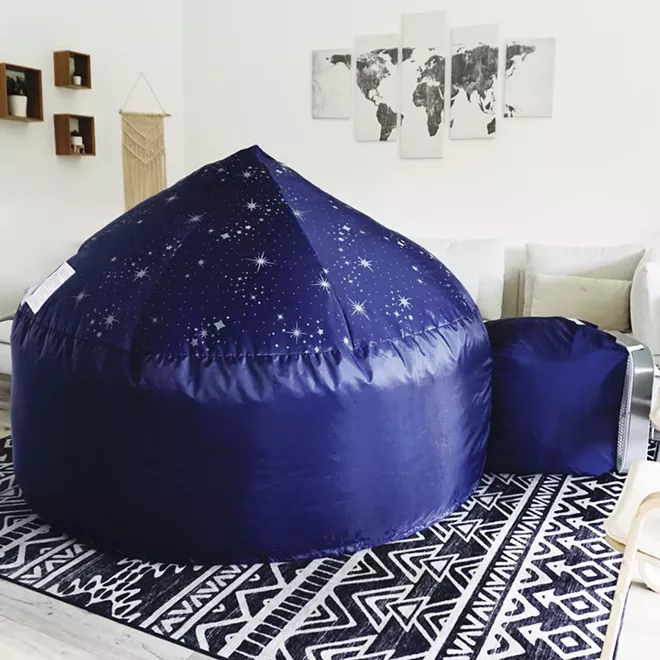 Caitlin Mellendorf, a nutrition and wellness educator for the University of Illinois Extension Service in Decatur, agrees that more people are cooking at home. During the summer, she received a lot of calls about canning, freezing and dehydrating garden produce.
She recommends trying to prevent the "COVID-19" weight gain by making healthy substitutions while baking. Using applesauce for half of the fat and whole wheat flour for half of the flour in a recipe can help.
If you are thinking of sending your favorite goodies to family and friends not able to join you for the holidays, think about shelf life and packaging, Mellendorf recommends. A vacuum sealer might work for some baked goods, and generally cookies travel better than pumpkin bread because of their lower moisture content.
Birding
Gift options for the birders in your life – and there are more this year because of the pandemic – include new feeders, houses, books and bird-inspired home items, says Wade Kammin, owner of Wild Birds Unlimited, 1930 S. MacArthur Blvd.
Kammin says his store had an immediate uptick in the spring with curbside service, and business has been consistent ever since. "People are spending more time at home and are around to watch and feed birds. We are lucky that bird feeding has given people a bright spot literally outside the window."
Bird activity was strong this fall with species such as orioles around more, and Kammin expects winter birds will breathe new life into the hobby.
Biking
If you are looking for a bicycle or exercise bike for Christmas, you probably are out of luck, Springfield-area sellers say. Bob Thompson of BikeTek, 957 Clocktower Dr., says new bike orders are backlogged six to seven months while Troy Well of Fitness for All, 3040 Lindbergh Blvd, says customers usually have to wait two to three months for exercise equipment.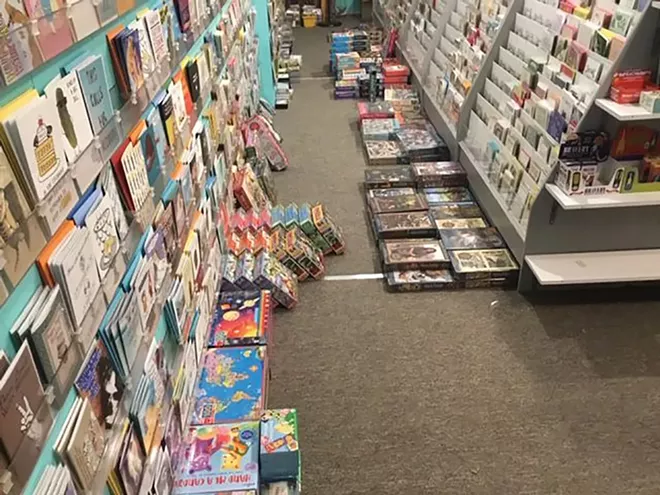 Thompson said the shortage of bicycles is a worldwide phenomenon. "As weather improved, people stuck at home turned to biking, and the industry started calling it 'the bike spike' with expectations it could be this way for the next 18-24 months.
"Normally, we have 200-250 bikes in stock, but at one point it went down to seven," he explained. Bike repair business was brisk too, with 152 in for service at one time.
Demand for home exercise equipment also is high around the world so supplies from abroad slowed considerably, Well says. As gyms closed or people were reluctant to return even when reopened, exercisers looked for strength equipment such as weights and cardiac enhancers such as treadmills and exercise bikes.
"I've been in the business for 30 years and have never seen this," Well says. Fortunately, supplies are starting to catch up.
Good thing, with all that baking we've been doing.
Mary Bohlen, a Springfield writer and retired UIS journalism professor, has tried all of the above pandemic pastimes.