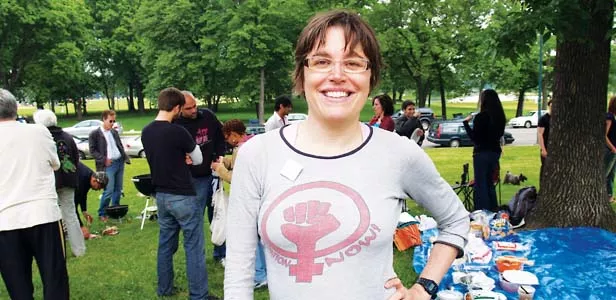 Two state bills beefing up Illinois' sex offender laws await only the governor's signature to become law. But some groups say the legislation would waste money and fail to prevent future sex crimes.

Senate Bill 3084, known as the retroactive sex offender registration bill, would require lifetime registration for certain sex crimes committed more than 15 years ago. Under the new law, certain sex crimes committed at any time in the past would require registration, which could create as many as 10,000 new sex offenders, according to Laurie Jo Reynolds, a Chicago-based corrections reform advocate. Reynolds organized Tamms Year Ten, a coalition of groups advocating reform at the Tamms supermax prison in southern Illinois, and was recently named a Soros Justice Fellow by the Open Society Institute for her work on the unintended consequences of sex offender legislation.

Reynolds says the proposed law would put an enormous financial burden on the Illinois State Police, who monitor sex offender registration, requiring them to analyze old records to see who is required to register and then track down previous offenders. Meanwhile, Reynolds says the law would likely not prevent future crimes.

"It would take a tremendous commitment of state police resources to enact this law, and many of the people targeted are low-risk and have been law-abiding for decades," she explains. "If someone had committed a new sex offense in the last 15 years, they would already be on the registry. We need a smarter registry, not a bigger one."

Becky Palmer, senior vice president of clinical programs at Alternative Behavior Treatment Centers in Mundelein says the law would force newly-registered child sex offenders to move because Illinois bans child sex offenders from living within 500 feet of schools, playgrounds or certain other areas.

"Because of the housing restrictions many incarcerated sex offenders cannot find adequate or law-compliant housing, therefore, many are serving their parole behind bars and are being released into the community unsupervised and not receiving the necessary mental health services," Palmer says, adding that between 93 and 97 percent of sex crimes are incest or are committed by someone the victim knows.

"Housing restrictions clearly would not have prevented these sexual assaults or increased public safety," she says.

Senate Bill 2824 would ban registered sex offenders from forest preserves, conservation areas and public parks. Craig A., a registered sex offender who asked that his full name not be used to protect his employment, says he was forced to register as a sex offender after downloading inappropriate photographs of underage girls. Craig, who is a musician and sports enthusiast, says he could no longer perform concerts at public grandstands or play tennis at public parks if the bill passes, and it would instead remove the support network that keeps many offenders from reoffending.

"Therapy ordered by probation teaches us to get involved in things like park district leagues to create a support group of friends and give us more positive things in our lives," he says. "This law will separate registered sex offenders from their supportive friends and place them into more isolation."

Laurie Jo Reynolds says current laws and the proposed changes waste state resources on tracking low-risk offenders, such as high school kids caught having consensual sex with an underage partner.

"If we want true harm reduction, we should support risk-assessment, treatment, supervised release and other evidence-based practices which are smart on crime," Reynolds says. "You just can't expect reasoned sex offender policies from legislators in an election year."

Annie Thompson, a spokeswoman for Gov. Pat Quinn, says the legislation will be reviewed when it is received by his office.

Contact Patrick Yeagle at pyeagle@illinoistimes.com.