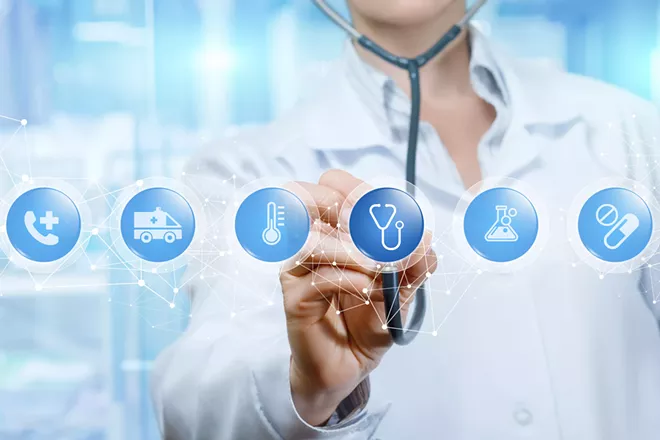 Legislators may have a bill on nursing home rate reform to debate in January, but it faces a rocky future, according to several sources. The largest nursing home lobbying group, representing for-profit nursing homes, opposes the current proposal.
After 18 months of discussions with advocacy groups, Theresa Eagleson, the director of the Illinois Department of Healthcare and Family Services, said she expects state Sen. Ann Gillespie, D-Arlington Heights, to file an alternative bill for consideration in the upcoming spring session.
Regarding whether the General Assembly would pass legislation overhauling the nursing home payment system, state Sen. Steve McClure, R-Springfield, said, "Let's face it, everyone is on the ballot." Statehouse observers predict little legislative action in the upcoming session, with legislators facing a June primary election.
The staffing shortages faced by the nursing homes is a "macro issue," as many industries that depend on hourly, low-wage workers throughout the country face similar challenges, McClure said.
The pandemic only exacerbated difficulties faced by nursing homes, resulting in higher death rates and more harm to African American and Latino residents compared to other groups, said Rep. Camille Lilly, D-Chicago, the head of the Health Services Appropriations committee.
"The next session, I just think fast and fury may not be the best approach," Lilly said in reference to the legislature passing nursing home reform legislation in the spring. "But, I do believe continuity and focus on the issues will continue."
Lilly has led several joint committee hearings on nursing home reform and said changes may be implemented in several phases, with the first priority seeking changes in the nursing home Medicaid reimbursement rates.
She said testimony from family members and residents of nursing homes have brought attention to the need for oversight in the coordination and implementation of patient care plans. The need to provide options for Illinois residents in long-term care must also be addressed, she said.
"People in this state and in this country are looking for options that meet their family's needs," Lilly said.
Even before the pandemic, HFS led negotiations with the American Association of Retired Persons (AARP), the Service Employees International Union Healthcare Illinois and Indiana (SEIU HCII), the labor organization representing many nursing staff, and the state's nursing home associations, to change the state's Medicaid rate payment system, Eagleson said.
An initial proposal tentatively agreed on in November calls for about $600 million in nursing home Medicaid payment funding, including an estimated $400 million towards staffing alone, she said. The bill aims to tie funding to patient outcome and staffing levels, specifically targeting nursing assistants where the majority of staffing shortages lie, according to the state's HFS.
The HFS achieved a tentative agreement among the discussion group in November, but most recently the Health Care Council of Illinois (HCCI) announced its opposition to the proposal.
"HCCI is a very influential lobbying organization and they seem to be really pushing for the status quo," Eagleson said.
According to Reform for Illinois Sunshine Base, HCCI in 2021 spent nearly $2 million in political campaign contributions, including $200,000 to Senate Republican leader Dan McConchie, and made a $175,000 donation each to Speaker of the House Emanuel "Chris" Welch and Senate President Don Harmon.
The "Friends for Camille Y. Lilly" received a $5,000 donation from HCCI, according to Illinois Sunshine's database.
Eagleson said HCCI opposes the proposal because it doesn't believe the incentives will force nursing home operators to change their behavior, i.e. hire more nursing assistants. At a hearing last week, Matt Pickering, HCCI's executive director, said the proposal would force 50 nursing homes to close down, leaving several thousand residents without care.
Several legislators called for more transparency with the industry's business model in order to determine whether nursing homes would lose money under the proposal.
Eagleson said the HFS report found that under the current payment system, many for-profit nursing homes earn a much higher profit margin in comparison to nonprofit facilities that tend to have much better staffing levels.
For-profit nursing homes make up 95% of the understaffed facilities in the state, according to an HFS study of 689 nursing facilities. "If they just change their behavior, they'll get more revenue," she said.
She said in the new proposal "we want to incentivize the right business model" and provide Medicaid recipients with "quality choices." She said the only facilities that lose in this proposal are those that "don't provide quality care," which have been profitable in the current system. "They can afford to do the right thing."
According to HFS, certified nursing assistants in 2020 made up 59% of the nurse staffing in nursing home facilities. The average hourly rate for nursing assistants is $14.98, compared to $26.24 for licensed practical nurses and licensed vocational nurses and $35.85 for registered nurses, according to the U.S. Bureau of Labor Statistics for May 2020.
The legislative proposal increases hourly pay for CNAs annually by the number of years worked, in an effort to retain existing staff and encourage longevity in the field, she said. The average pay increase the legislation would bring was not available.
"We need to send a signal to the market that we are willing to pay to keep people in these jobs," she said.
Eagleson said HCCI in the last several days for the first time introduced their own language for consideration to legislators during a working group meeting. The details of HCII's counterproposal were unavailable.
Maria Gardner is working on her master's degree as part of the University of Illinois Springfield Public Affairs Reporting program.