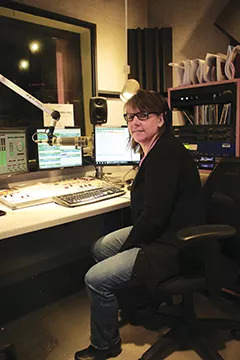 BEST DRIVE-TIME RADIO
NPR Illinois - WUIS FM 91.9

Whether you're headed for work or on your way home, readers agree that NPR Illinois is the place to be to get your head straight. While other media outlets have cut staff in recent years the folks at NPR Illinois have been hiring. The station – WUIS at 91.9 on your FM dial – boasts a staff of 10 reporters and editors. That's more boots on the ground to cover state and local issues than anyone else we can think of. And it shows. Brian Mackey, who covers state government, is one of the sharpest Statehouse reporters on the beat. With help from ProPublica, reporter Rachel Otwell has been crushing it with a series of stories about sexual harassment at the University of Illinois. You won't get a lot of hotheads screaming past each other. But, if you want thought-out news that goes beyond the headlines, NPR Illinois is hard to beat.