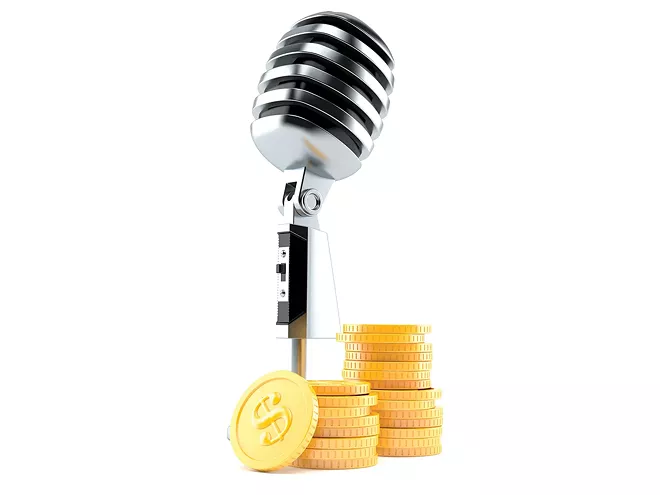 Public funds for public radio in central Illinois will be phased out over the next five years. But National Public Radio (NPR) Illinois plans to use this fiscal lemon to make lemonade through enhanced fundraising and increased news coverage.
The $7 million deficit sustained by University of Illinois Springfield (UIS) during the COVID-19 pandemic has required budget adjustments at the university, including the elimination of the institution's $417,000 in direct cash support per fiscal year for NPR Illinois. The public radio station is headquartered on the Springfield campus.
"Much of higher education, including the university, has experienced declines in state funding and enrollment, and quite simply we no longer have the cash funds to support operations like NPR Illinois," said UIS Interim Chancellor Karen Whitney. "Gone are the days when a state university only receives funding from the state and the student. We have now shifted to multiple funding sources and we are asking NPR Illinois to do the same."
According to an outline posted on nprillinois.org, NPR Illinois will see its yearly support decline gradually, starting with a total of $350,000 coming from the university in Fiscal Year 2022, which begins on July 1, 2021. That support will drop to $284,000 in FY23, to $217,000 in FY24, to $150,000 in FY25 and to zero by FY26.
Whitney said the university will continue to provide and maintain operational space on campus for NPR Illinois, along with such benefits as parking and security that come with being part of UIS. She said the school's department of advancement is also helping NPR Illinois to develop a "sustainable and thriving approach to private funding."
"We are shifting from university funds to asking our friends across Illinois who have benefited from NPR to help invest in NPR so it can continue to succeed," Whitney said. "We are proud to have them on our campus. They are a beloved unit of the university right now and we see that continuing. I am a donor to NPR Illinois, and I think anyone who benefits from public radio and public television and has enjoyed it should pitch in."
NPR Illinois General Manager Randy Eccles said that NPR Illinois is still healthy despite the upcoming reductions, but will need to expand non-pledge-drive fundraising in order to grow.
"Public media is known for pledge drives. We've taught people how to support public media very well through that," Eccles said. "But we need to be working more on major planned giving and general philanthropy."
Eccles said that NPR Illinois has a fund reserve which will help it to get through Fiscal Year 2022 in spite of the first year of university funding reduction. He hopes that NPR Illinois' fundraising will help it to not only cover the reduced university funds, but allow the station to go even further and add several positions.
"If we want to grow to have a full, large news staff to hold the State Capitol accountable, we need to grow our fundraising as well as our staff," Eccles said. "A public media consultant has said that in five years public media will be the only ones doing local coverage. So we hope to fill that void, and we hope to be successful in fundraising so we can offer that."
Eccles noted that at one time there were more than 40 different reporters in multiple news bureaus that were covering state government, and that number is less than 10 right now. It's therefore important that media such as NPR Illinois stay financially healthy so they are able to supply enough reporters to keep the public informed.
"The commercial business model is struggling to fund journalism," Eccles said. "I think foundations are starting to respond to the need for accountability and quality journalism."
Eccles said that NPR Illinois had eight reporters at one point in its history. He has budgeted for a new position that will now give the station five-and-a-half full-time reporters on staff, a level Eccles feels can be maintained until the organization's enhanced fundraising can bear results.
"Twenty percent of our cash operating revenue came from the university and in five years that won't be the case. But we have five years to get there and I'm confident we are on good footing, and now we just have to execute," Eccles said. "There's been a lot of response from people that they are getting the good service they want from the station and want that to continue."
The NPR Illinois Community Advisory Board, in a letter to Whitney and University of Illinois System President Tim Killeen, expressed concern about the elimination of NPR Illinois' university funding. The board members pledged to do all that they can to help NPR Illinois raise the additional funds it needs to succeed.
"With the dearth of news and continued reduction in news coverage at the State Capitol by other media, the service NPR Illinois provides through Statehouse coverage is increasingly important," the advisory board letter stated. "We believe the phased elimination of state cash support, prior to proven success in expanded fundraising, is going in the wrong direction. In spite of these concerns, the Community Advisory Board is strongly committed to continuing to be a strong advocate for NPR Illinois and increased external funding for the station."
David Blanchette, a writer and photographer from Jacksonville, is a regular contributor to Illinois Times.