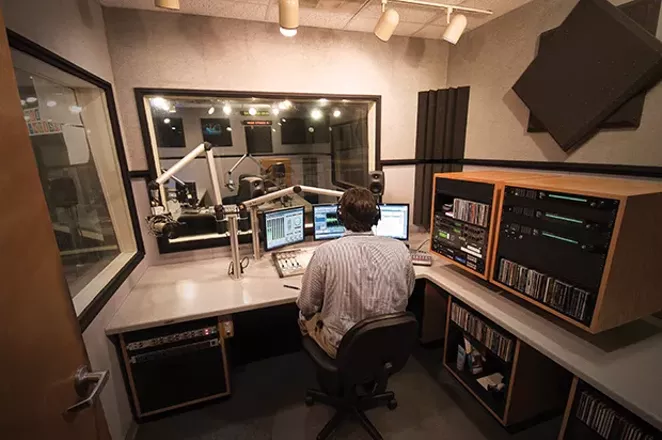 "NPR is one of the top news sources in the country today," said Randy Eccles, general manager and publisher for NPR Illinois, the radio station housed at the University of Illinois Springfield and previously branded as WUIS. "It is rated highly and seen as very credible. All the member stations are a part of that, including us." In the past year, the Springfield station has added three new reporters, bringing the newsroom staff to eight. An increased focus on community engagement on important statewide issues has helped put the station front and center among regional news sources.

Eccles pointed out that coverage of state politics has been the cornerstone of the station's existence since its beginnings as WSSR in 1975. "Because we are in the state capital, one of the things we've recognized is that state news is local news," he said, pointing out that nearly everyone in Springfield is connected to state government, either directly or indirectly. "During the [state budget] impasse, you could feel people starting to stress out in this community."
The impasse directly affected the station, which was forced to hold off on hiring new reporters following the loss of valuable staff members, including the departure of Statehouse bureau chief Amanda Vinicky for Chicago's WTTW in 2016 – a problem which is thankfully now in the past. "Editorial is at full strength," Eccles said. Recent additions include Jaclyn Driscoll, formerly of WICS Channel 20; Mary Hansen, who had previously reported on the Statehouse for the State Journal-Register, and Daisy Contreras, a graduate of UIS's Public Affairs Reporting program, who had worked at the station as an intern. Contreras and veteran NPR Illinois reporter Rachel Otwell, another PAR program graduate, each recently received Associated Press awards for stories on exploitation in temporary employment and gun violence in Springfield, respectively. On the technical side, a new transmitter is being installed for the station in Mechanicsburg, which Eccles says will result in an improved signal.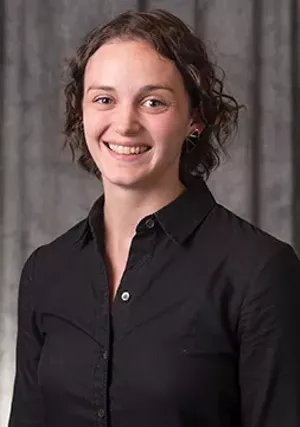 The daily "Illinois Edition" feature, helmed by Otwell, was put onto indefinite hiatus during the impasse but may still return in the future. "To continue to do 'Illinois Edition' on a daily basis was going to have us stressed out," Eccles said. "A daily deadline keeps you running pretty hard." For now, occasional collaborations with WILL's daily broadcast "The 21st," with host Niala Boodhoo, help fill the gap in reporting left by the erstwhile daily segment. The station's 2014 absorption of venerable print magazine Illinois Issues (also long headquartered on the UIS campus) has borne fruit in the form of weekly in-depth digital stories. "The next phase for Illinois Issues is emphasizing high-quality audio," said Eccles, who pointed out that many stations throughout the state have begun carrying the digital stories, along with St. Louis' Metro East NPR affiliate, and there are hopes that WBEZ in Chicago along with national NPR will start picking up these stories in the near future.
Of course, maintaining a staff of eight journalists takes money and NPR Illinois – which has an annual operating budget of approximately $2 million, $1.2 million of which goes toward news and programming – has been increasing its focus on fundraising, but the old models for bringing in money don't always fly anymore. "The traditional pledge drive is largely gone," said Eccles, who described a new approach he called "quiet drives," where listeners are reminded during breaks that it's time to contribute, rather than spending multiple days pushing hard for financial support on air. "Existing NPR members are mostly already part of Calendar Club so they are on a schedule and don't need to be reminded," according to Eccles, who said that the new drives are designed to let new people know that NPR Illinois is indeed listener-supported. "That is the most important string of our funding," Eccles said. Listener donations and other giving amount to 17 percent of the operating budget for the station, with nearly 50 percent of the rest taking the form of state appropriations along with donated facilities and support.
In addition, an annual, standing grant from the Corporation for Public Broadcasting (CPB) accounts for 12 to 15 percent of the annual budget, contingent on a yearly audit. There is also a smaller grant each year from the Illinois Arts Council. These grants have given the station resources to hire reporters, and three sales positions will be posted soon. "That's critical to us," said Eccles. "We need to find some good salespeople so we can beef our underwriting back up after John Wallenstein (director of community affairs and public marketing) passed away in 2014. A university is not very oriented toward sales positions, so we have had to work through the process a little bit." A recent posting for membership and engagement coordinator, responsible for events and fundraising among other duties, will also help to this end.
The funds made available through the CPB grant are federal, something which is considered controversial in some circles. "It often comes up that people want to cut funding to public media, which they sometimes portray as having a liberal bias," he said. "However, public radio coverage is really pretty centrist and fact-based." The fact that many public radio stations exist in rural, largely Republican areas which would find themselves with no service at all if this funding were to be cut is part of what keeps them safe. "Representatives from those areas end up not voting to cut that funding – and there's a good reason for that," said Eccles.
Statehouse reporter Brian Mackey and education desk reporter Dusty Rhodes have recently been participating in "The Illinois Newsroom," a collaboration with several other stations around the state, headquartered at WILL in Urbana. The arrangement provides stations opportunities to create more in-depth work and receive wider distribution, according to Eccles, who says a special series on downstate gun violence is being prepared. The station has also found itself able to increase other types of coverage, including a greater concentration on health news, reported by Jaclyn Driscoll.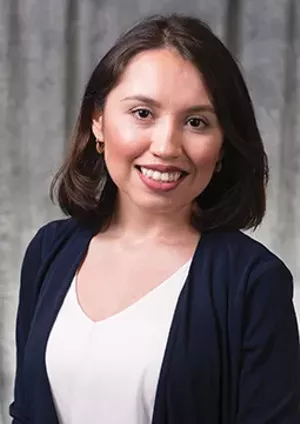 Last year, during the depths of the state budget impasse, NPR Illinois put together a listening tour of 11 cities around the state, sponsored by AARP and dubbed the "Illinois Issues Forums," giving voice to ordinary citizens affected and concerned by the then-ongoing crisis, with panels of experts on hand to help provide detail and context. "What you heard was how stressed out higher education was and how devastated social services were, illustrated by actual stories" said Eccles. The forums were so successful that a second tour, also funded by AARP, will happen beginning this month, under the title "Election 2018: Seeking Solutions." "We will be trying not to cover the campaign 'horse races' so much as looking at some of the top issues in the state and forcing some conversation on it." The first stop will be in Springfield on May 10.
"There has been a lot of pivoting and adjusting to try and create things that audiences will be receptive to," said reporter Rachel Otwell. "That is a big part of it – it's not just funding. How do you get people interested in public affairs? With all the Statehouse coverage we do, the question is always how to make that palatable to the public, so we're not just reporting for other reporters and politicians. It's easy to make rhetoric sexy – not so much with public policy." Engagement of the kind represented by the forums is one answer. "I think it holds both the public and public media accountable for building conversations and bridges with one another," Otwell said.
"Our core DNA is Statehouse and the arts," said Eccles. "We might not be a music station, but we still care about it, whether it's the symphony or Americana or local artists – as well as theater and the display arts, it's all important." For example, National NPR recently held its fourth annual "Tiny Desk Contest," which allows unknown artists from around the country to compete for national exposure on the popular "Tiny Desk Concert" series. Leading up to the contest, NPR Illinois opened up its studio resources to local musicians, shooting video and mixing sound for hopeful entrants. This year's winner was Naia Izumi from Los Angeles.
The station will also be reaching out to the community this summer through a new pilot program called PodCamp, aimed at middle school students, with UIS communication department professor Ann Strahle providing a curriculum focusing on civic education. "They will be learning how to do the first episode of a podcast," said Eccles. "If they want to continue it after that – and we hope a few will – that would be great. The hope is that if it works well with middle school kids, we can expand it into high school students and eventually to adults, and help them all get podcasts going." NPR is a dominating force in the world of podcasts on a national level and Eccles pointed out that high-quality work from PodCamp could be shared on NPR Illinois and potentially enjoy exposure via iTunes and the popular NPR One streaming app. For information on signing up for PodCamp, visit http://nprillinois.org/post/podcamp-npr-illinois#stream/0 .
"I am interested in reaching out to millennials and younger," said Otwell. "Public radio's demographic of listeners tends to skew old and white. It's a challenge I'm interested in facing. The time is now to try to include diverse voices and I think we know why, perhaps more than we did before. I've seen more collaboration and people getting to know their community in the past year or so and it's our job to tell these stories. I think a lot of times journalists think it's balanced to talk to one extreme and the other extreme, while the multitude of people are somewhere in the middle."
"I've started covering the ways that state and local government intersect but also economic development, community development – I've done some pieces on the shift in retail and how that is uniquely affecting smaller and midsize cities," said reporter Mary Hansen, who has also done recent stories about active shooter readiness training efforts on the UIS campus. "I think the more local an issue is and the more it affects people, the more open they are to talking about it. But with big national issues like guns or immigration, people often just retreat to their corners."
"I have great colleagues here who have helped me out, especially on the radio side," said reporter Daisy Contreras, who not long ago was an NPR Illinois intern. Her recent Associated Press Award-winning story on abuses of employees hired through temporary agencies was an exciting and eye-opening experience for her. "I had three weeks to work on the story. I met the workers and shadowed them, I sat in the car with them as they were getting ready to go to work, saw right up close what the process was like, the conditions under which they were working." One of the workers she followed was expected to work with an injured wrist while performing manual labor, such as assembling cardboard boxes, until bringing suit against the staffing agency.
"Any time journalism can help connect dots that otherwise would not be connected," Otwell said, "that is inspiring to me."
Scott Faingold can be reached at sfaingold@illinoistimes.com.