The Illinois Department of Corrections has stopped accepting new inmates, and that's causing consternation at the Sangamon County Jail.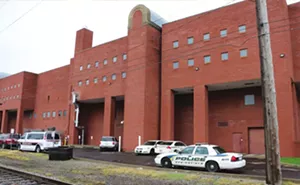 Sheriff Jack Campbell says the county on Thursday had eight inmates sentenced and ready for transfer to the state. He said the department started expediting transfer paperwork after learning of Gov. JB Pritzker's
order barring the transfer of inmates
but was unable to get local prisoners sent to the state before a 3:30 p.m. deadline hit.
"I'm clearly not supportive of the governor's order," Campbell said.
The county, Campbell said, will seek reimbursement from the state for the cost of housing inmates who otherwise would be in state prisons. Pritzker acted after coronavirus cases were confirmed at three state prison facilities.
The Sangamon County jail on Thursday held 267 inmates. Before the pandemic hit, the population was routinely as high as 330 prisoners. The population has been reduced in part by encouraging police officers to write notices to appear instead of taking people to jail.
There have been no confirmed coronavirus cases in the jail, Campbell said, but an inmate who developed sniffles has been separated from other prisoners. The inmate had similar symptoms when he was booked about a month ago, Campbell said, and then returned about a week ago.
"Other than him, we have nobody – knock on wood – with symptoms right now," Campbell said.
Contact Bruce Rushton at brushton@illinoistimes.com.