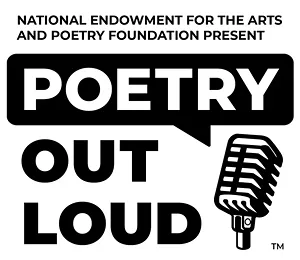 The Springfield Area Arts Council will host 16 high school students who will participate in the statewide poetry recitation contest. The students are winners and runners-up in competitions held this month in eight regions across Illinois. Starting in their own classrooms, these students studied, memorized and recited renowned classic and contemporary poetry at each level of competition. This week, a panel of poets, teachers and performers will judge each student's recitation and select a state champion. The state winner will be awarded a chance to compete in the 2020 Poetry Out Loud National Recitation Contest in Washington, D.C., in April, joining a field of 53 students vying for the top prize of a $20,000 scholarship. The Springfield Area Arts Council coordinates this annual local contest in partnership with the Illinois Arts Council Agency. Poetry Out Loud is backed by the National Endowment for the Arts and the Poetry Foundation. Now in its 15th year, the contest is designed to encourage interest in poetry at the high school level. This year, over 10,000 students and 200 teachers from more than 40 Illinois public and private high schools participated.

Poetry Out Loud
Monday, March 2, 10 a.m.
Hoogland Center for the Arts
LRS Theatre
420 S. Sixth St.
217-523-2787